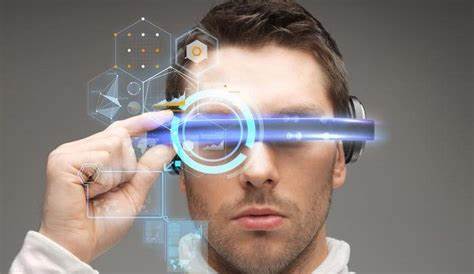 Why are virtual reality glasses dynamic?
Virtual reality (VR) is known to consist of artificially generated data that are perceived by the human senses as real natural environmental signals. Throughout a person's life, the reality around him is constantly changing, and so we absorb physical information from the environment with the help of our sensory cells. 
A dozen years ago virtual reality technologies were already so advanced that they could present to the human brain and its perception as real data as possible, similar to the physical world. 
The human brain perceives virtual reality as a maximally real action, because they work almost on the same principle. VR, as an experience, makes such an impression that anyone can become subservient to modern technology. The difference between virtual reality and the physical world is only in the data perceived by our senses. 
Thus, virtual reality is a digital environment created by the computer, in which there are special objects that can be perceived by the human senses. 
For a complete immersion in the world of virtual reality, VR glasses are used. With such a headset, the user has the feeling that he is in the center of the action and, if properly used, does not cause any side effects. 
Choosing high-quality virtual reality glasses, you can be sure that with their help the game will be played in the best quality and high resolution. In addition, goggles have a lot of additional functions, depending on the model. 
Virtual reality glasses can be considered a highly functional technological invention, above all, such headsets are combined with smartphones, because they can not have their own display. Thanks to the new software, it is possible to get a three-dimensional representation of the virtual world through the prism and volume of the image. 
Modern models of VR glasses have an elegant design and can be made of durable plastic or metal. They are characterized by sophisticated technological features that will only evolve in the future. Today, many models have some customization options that allow you to customize the headset for the individual user. Mobility and ease of use are very much appreciated by VR headset users. 
That is why such technologies are in demand not only for entertainment, but also for gaining knowledge, for work and for introducing customers to products or services. It is safe to say that virtual reality glasses are quite a fascinating device, which has great potential and will transport you to the virtual world in seconds.