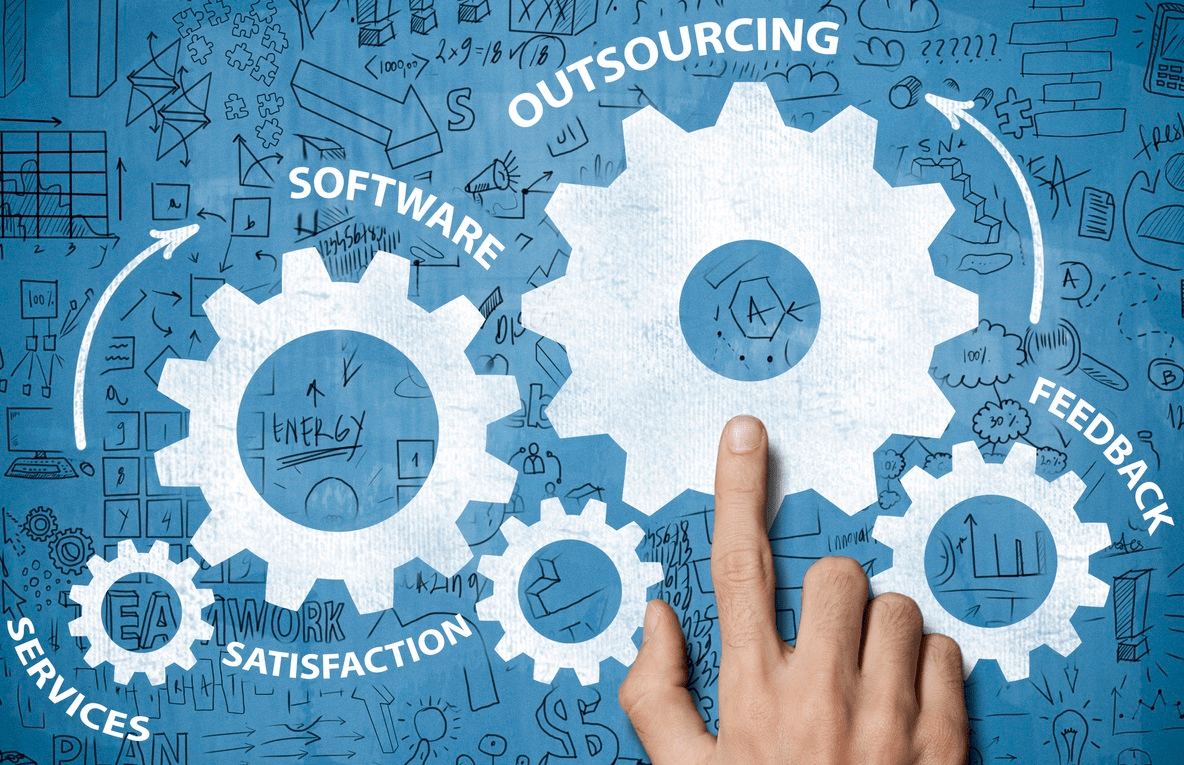 What is software development outsourcing?
Outsourcing has become increasingly popular over the past few years, as many companies gain many benefits when they outsource certain aspects of their operations. Just software development is one of those areas in which one can observe an active use of outsourcing services. Businesses are provided with a number of advantages when resorting to outsourced software development. These can be both financial savings, improved operational efficiency, and access to a professional workforce.
How software development outsourcing can be defined?
Outsourcing software development consists of outsourcing specific tasks or a specific project that involves software to outside companies or individual developers. Outsourcing service providers may be located in another country, which is not a barrier to hiring a software development team, as they may have specialization in the technology in question, which local specialists do not have.
Software development outsourcing is a kind of business strategy by which organizations can outsource software development to another company.
The outsourcing company is ready to provide customized solutions to each client's requirements as a qualified team specializes in different types of application and software. Outsourcing can be useful for small businesses with a small staff and limited resources, as well as large companies.
Pros of software development outsourcing
Today, many businesses in different fields are turning to outsourcing for software development. This type of activity covers a fairly wide sector, it may be a new application development or upgrade and support of an existing project. Quite often the decision to outsource project development is quite complicated, because it is necessary to consider some factors for its implementation.
By outsourcing development, business owners can save a large sum of money, in addition, there will be no need to spend their valuable time on a project, which can not be solved independently, because it is more important to focus on the main areas of business.
Outsourcing services for software development have many advantages for any kind of business. Transferring the project to a qualified developer or a team of specialists, you can focus on the development of your company, controlling the process of performing the work. In this case, there is no need to hire new employees to perform certain tasks in your project, it will be quite expensive and often not profitable.
How to choose a software development outsourcing company?
Before choosing an outsourcing company for software development it is necessary to define some nuances. You need to consider what services are included in the cooperation agreement. For example, whether the outsourcing company's services are focused on user experience design or project management. Factors such as the company's size and location, and its culture may be important to you.
Outsourcing software development also assumes that the development team has experience in a particular industry, so it is important to pay attention to this point. An outsourcing company that has a lot of experience is sure to provide you with high quality service, deliver the work within a clear timeframe and within the calculated budget.
At last, it is important to make sure that the outsourcing company has a portfolio and positive references, which is an advantageous indicator of the company's professionalism in this field.
The right approach to software development outsourcing allows you not only to save your time, but also to provide access to the qualified developers of ServReality company, whose outsourcing services will allow you to implement your project at the highest level.