UNREAL ENGINE
UNREAL ENGINE
UNREAL ENGINE DEVELOPMENT FOR YOUR SUCCESSFUL PROJECT
Over the last several years, the game development industry has become increasingly popular across the world. With instant access to a library of games, more and more people of different ages play them - this ensures that 'games are for everyone'. Not only do they provide them with an endless amount of new gaming experience, but they can also excel at setting clear goals and showing a player's progression towards those goals. That's where Unreal Engine (UE) comes into play. As a powerful and complete toolset, it enables the development teams as well as video game designers to produce fast-paced fantasy environments across desktop, mobile, and console platforms, including virtual reality (VR), augmented reality (AR), and mixed reality (MR).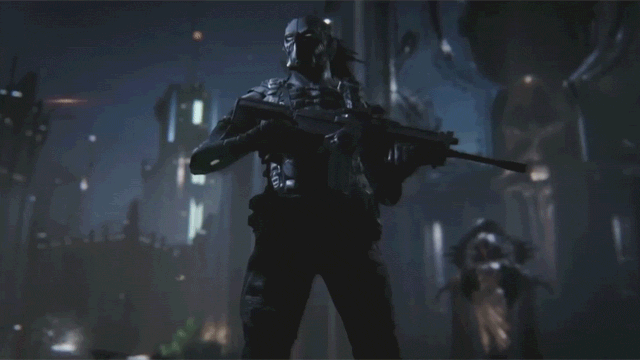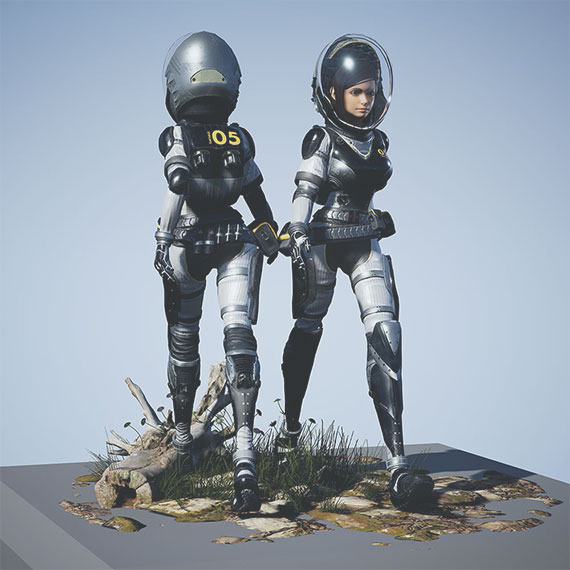 Why Opt for Unreal Engine Game Development
Here we are going to overview why Unreal Engine (UE) is a good option for game development.
Being a great tool for high-quality games, Unreal Engine (UE) really takes the lead. Not only does it allow development teams to build projects for many environments (PC/PlayStation/ Linux/SteamOS/Xbox/iOS/Android/Nintendo Switch/HTML5), but it is also considered to be flexible when working between different platforms. Moreover, they can easily produce content for Oculus Rift and HTC Vive platforms. This makes the development process easier and more efficient.
As Unreal Engine (UE) is written on C ++, it is more complicated to learn for newbies. However, its visual scripting system called Blueprint, a piece of code compiled by Unreal Engine (UE) codegen to produce a valid C++ class, allows engineers to create nodes and connect them to develop logic for the game as well as provides easier upgrading, debugging, customization and growth. They can sign up in a jiffy and access the engine source code. Moreover, they can make modifications and share the source code on a free basis.
Thanks to numerous, useful features included, Unreal Engine (UE) allows developers to bring realistic games with compelling action. Not only can they deliver game solutions with photorealistic lighting, textures, shadows, and a polished look, but they can also add depth and complexity to non-player characters with the engine's advanced AI-powered system.
Making animated game products has become reality with the Unreal Engine (UE) solution. You need a little time and creativity to bring to life nearly any story. Thanks to purpose-built animation software, engineers can create mobile games and impressive animated solutions quickly and easily and bring their creations to life.
Aspects such as community and documentation are great because UE supports a huge pool of developers and provides more detailed documentation. The more people in the Unreal community the more issues you can solve with ease. When it comes to creating a large-scale 3D product with visual effects and a storyline, Unreal Engine (UE) will facilitate your financial investment and become apparent with bigger game scene complexity by optimizing it and increasing performance. Moreover, you can keep under control the entire unreal engine mobile game development process and monitor how much time is spent on a certain element thanks to visual debugging. Find out the cost to develop unreal engine mobile games with a simple click.
Unreal Engine: Is It Worth Working with?
The effects of increased engagement from gamers will bring some interesting changes. This has been forced businesses to adapt and evolve in all sorts of ways. When crafting immersive games powered with advanced features, Unreal Engine is an attractive option for mobile games development. With UE software application, developers not only produce video games from the ground up utilizing powerful feature sets but they can also import multimedia files (3D models/images/audio/video) and manipulate those files through the use of programming languages such as C++, Python, and Lua. Moreover, it provides cross-platform capabilities when there is a need to create Windows,macOS, or Linux-based games. Let's consider Unreal Engines's key benefits:
Supported by a wide range of features and tools, it is easy to use and provides an intuitive editor.
Powered with Blueprint as an alternative to a native C++ programming language, UE has a focus on facilitating rapid prototyping without requiring advanced programming skills.
With access to numerous assets, achieving photo-realistic rendering pictures are made thanks to pre-made assets.
Building with Unreal Engine (UE) any game product or platform is possible. However, you should have very specific requirements to meet with success.
Great compatibility with a wide range of external software allows software engineers to bring to life familiar mobile game applications.
Unreal Engine is well suited to big projects as well as VR projects and runs fast to provide a high-quality picture.
Only by collecting and tracking data in the game product can Unreal Engine deliver improved performance for the project and increase the level of satisfaction.
Make the Right Choice To Succeed
The game industry has changed a lot and kept traction among users. Not only does it see innovation and industry-shaping decisions, but it also shifts the way how games are made and how they are played. The focus on services, including Xbox Game Pass, PlayStation Now, Google Stadia Pro, and Apple Arcade will dictate where game development will be crucial to provide the best value proposition for gamers. An influx of unreal engine phone games is a great way to have fun for almost anybody - you either win or keep trying, learning from your mistakes. That's why to stay competitive in the world of games and deliver great customer services requires opting for the right technology. If you find yourself with any questions or just want to create video games, do get in touch with our experienced team to level up with our unreal engine development services.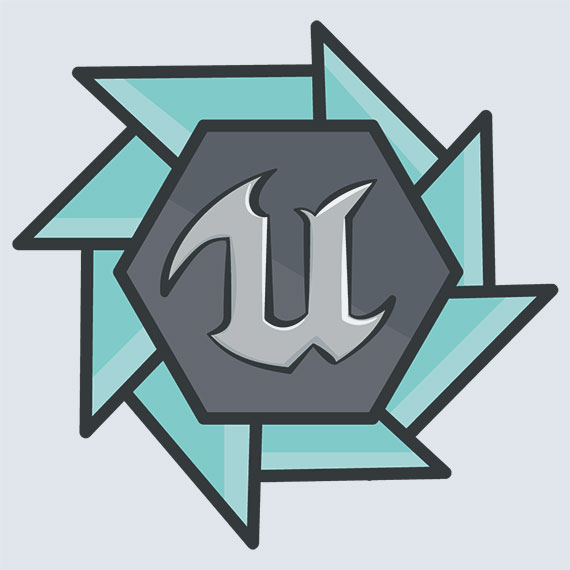 Interested in working with the best app developers?
Let's get started!