UNREAL ENGINE
UNREAL ENGINE
UNREAL ENGINE DEVELOPMENT FOR YOUR SUCCESSFUL PROJECT
Computer games development market is steadily increasing around the world. Large IT companies open development departments, so experienced specialists in graphics, mechanics and sound are working on new projects which may become the favorite leisure for many gamers. Creating any kind of virtual reality is a complicated process where you need high-quality hardware and reliable software. Insufficiently good graphics and constant malfunctions of computer games have a reason in a poor-quality software that can be used to save money. It is important to understand that the future product success depend on the game development engines, as our human body is from the heart.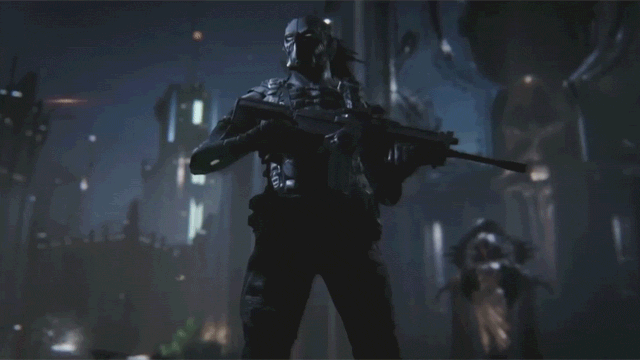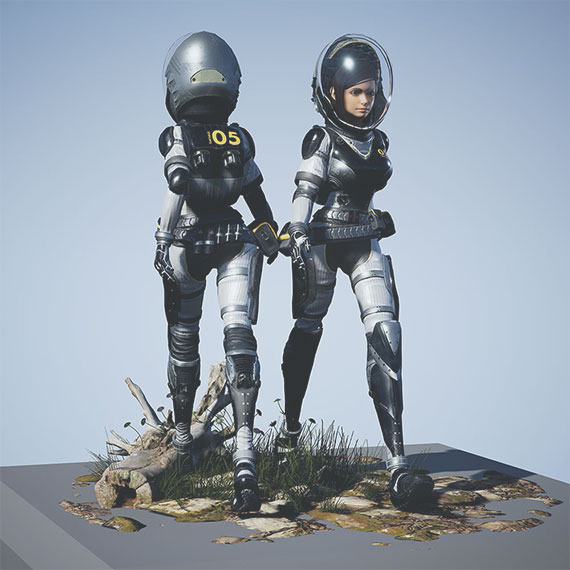 WHY TO MAKE A GAME ON UNREAL ENGINE 4
UE work is aimed at improving the image quality, movement and graphics details, which user sees on his monitor.
Photon
is often used as a back end platform with this soft – this combination observed in many games examples. Unreal engine 4 PC games have a high level of graphics with complex parts modeling systems and dynamic lighting. It is worth nothing that the platform is used unreal mobile gamesfor both
3D
and 2D image formats. The tool is ideal for
developing mobile applications
, although for many years leading among developers on personal computers.
Using Unreal Engine, mobile games are able to constantly update the version and improve the quality of visual effects. Even well-known products that had a release before 2000 are still supported by this software. UE 4 uses the C ++, so this greatly facilitates IT specialists work for further updates. Games made with Unreal Engine is ideal if you do not like working in C ++. UE has a lot of practical programs inside/
UE is a good platform for any creator. Unreal's Blueprint system is used for visual programming. We can create visual scenes, connect events with some reactions to them. Through the blueprints, the engine simplifies the interaction of programmers and designers. We can write in C ++ a part of the app logic and give designers access to it.
Do not forget about the broad functionality of the engine. Despite the relatively high performance of the apps that use it, the engine requires relatively little energy to recreate the game frame. Such an advantage would be practical if you plan to create a large 3D project with visual effects and a storyline. The low cost of the engine will facilitate your financial investment in the project.
There are many advantages that will simplify the use of the future project. For example, ready functionality and elements. The engine already contains the physics of the car and does not require you to create your own solution that simulates the movement of the car or animate manually. Want to set the motion path? Not a problem – you can lay it programmatically or take a ride on a car in a project in real time.
WHY IS IT WORTH WORKING WITH THE UNREAL ENGINE?
There are many interesting projects, which eventually get popular, use this platform. Is it possible to associate the popularity of the product among apps with the Unreal game engine? This is not so important, because in any case, the result of the joint work of the whole team and the successful selection of software are important. But this engine has important advantages that most of its competitors do not possess. Among them there are:
EDITOR VISUALIZATION IS GREAT. YOU MAY BE SURPRISED BY THE ABUNDANCE OF RENDERING OPTIONS (ASSOCIATED, FOR EXAMPLE, WITH LIGHTING OR WITH THE COMPLEXITY OF THE SHADERS). HERE YOU WILL FIND A LOT OF ULTRAMODERN SHADERS, WHICH ALSO COME WITH THE ENGINE. IN PRINCIPLE, UNREAL OFFERS THE BEST RENDERING ENGINE ON THE MARKET. YOU CAN CREATE AMAZINGLY BEAUTIFUL GRAPHIC SCENES;
IN UE, THERE IS A POWERFUL EDITOR THAT CONTAINS SEVERAL HIGHLY SPECIALIZED EDITORS. IF YOU ARE FAMILIAR WITH THESE "NESTED" EDITORS, THEY WILL GREATLY HELP YOU AND OFTEN PROVIDE SUCH INFORMATION THAT YOU WILL NOT SEE IN SIMILAR ENGINES. THERE ARE EDITORS WHO CAN EVEN SERVE AS A FULL REPLACEMENT FOR SOME PROGRAMS;
THE ENGINE COMES WITH ALL THE SOURCE CODE. THEREFORE, IT IS POSSIBLE TO DELVE INTO IT AND UNDERSTAND HOW INDIVIDUAL PARTS FUNCTION. MOREOVER, A SPECIALIST CAN EVEN FIX BUGS IN THE ENGINE OR INDEPENDENTLY SUPPLEMENT ITS FUNCTIONALITY.
Your right choice is the key to success
Mobile games made with unreal engine always get popular popularity among users. We can say that if any of the projects on this engine was unsuccessful, then other reasons are more to blame, because Unreal provides all the possibilities for creating a masterpiece app. No one denies that the success of the product will require a lot of strength. A team of experienced specialists is able to accept the general idea and bring the project to the final audience with a quality engine, which we recommend to you.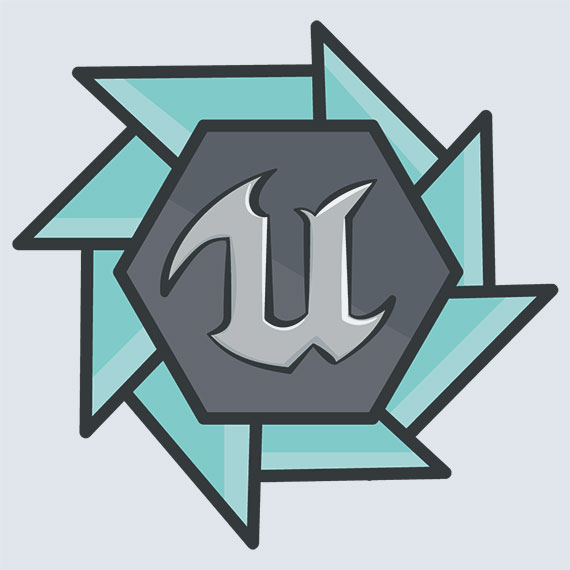 Interested in working with the best app developers?
Let's get started!