UNITY 3D DEVELOPMENT
UNITY 3D DEVELOPMENT
UNITY 3D GAMES AND APPS DEVELOPMENT SERVICES
The gaming industry is constantly evolving, and it is not so easy to surprise experienced players with a really interesting computer game today! Want to try to create something original and yet inexperienced in the market of video games? Unity 3D game development has become a significant breakthrough these days. The Servreality company will help you realize your ideas with the use of a modern and universal tool – Unity 3D software.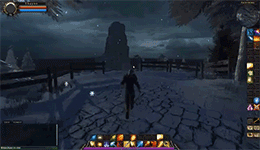 WHY CHOOSE US?
OUR COMPANY IS NOT THE NEWCOMER ON THE DEVELOPER'S MARKET, AND DURING OUR PRESENCE ON THE WORLD MAP OF THE GAME DEVELOPING COMPANIES, WE CAN BOAST A NUMBER OF SUCCESSFULLY IMPLEMENTED PROJECTS IN THE FIELD OF GAME DESIGN AND THE DEVELOPMENT OF UNITY 3D GAMES.
WE KNOW EXACTLY HOW TO MAKE A UNITY GAME 3D SUCCESSFUL AND INTERESTING, TARGETING A WIDE AUDIENCE AND WE CAN PERFECTLY APPLY OUR KNOWLEDGE IN PRACTICE.
OUR PROFESSIONALS HAVE EXTENSIVE EXPERIENCE IN USING UNITY 3D SOFTWARE FOR GAME DEVELOPMENT TO CREATE TRULY UNIQUE AND UNUSUAL PROJECTS TO YOUR ORDER.
WE ARE 100% WORKING WITH YOU IN TOUCH AND DISCUSS ALL STAGES OF GAME DEVELOPMENT DIRECTLY WITH YOU BOTH AT THE PRE-PRODUCTION STAGE AND AT THE FINAL STAGES SO THAT THE PRODUCT READY FOR LAUNCH WILL EXACTLY MEET YOUR EXPECTATIONS.
THE SERVREALITY TEAM BRINGS TOGETHER PROS IN A WIDE RANGE OF INDUSTRIES - FROM MARKETING AND DESIGN TO TECHNICAL EXPERTS WHO CAN DEVELOP A POTENTIALLY SUCCESSFUL GAME ON UNITY TECHNOLOGIES STOCK.
WE SPECIALIZE NOT ONLY IN GAMES FOR STATIONARY DEVICES. IN OUR COMPETENCE TO DEVELOP FOR YOU UNITY 3D VR PRODUCTS AND OTHER BRILLIANT AND MODERN IDEAS IN THE FIELD OF GAME AND UNITY APPS DEVELOPMENT.
AND THE UNITY MOBILE DEVELOPMENT IS ALSO OUR STRONG POINT.
WHAT ARE THE UNITY PLATFORM MERITS
Unity 3D development can be used to implement large AAA projects, as well as for short two-dimensional apps for mobile platforms. 2D support in Unity appeared relatively recently, before that we had to use various plugins (Toolkit 2D, etc). The latest versions of the game engine allow you to comfortably create games built with Unity means for a wide palette of various devices. Thanks to him, we are creating cross-platform mobile games with good graphics, but at the same time not setting strict requirements for mobile devices. Unity 3D mobile game development provides for the testing of beta-version before launching the application.
Unity Game Platform
This platform has other advantages:
C # LANGUAGE. THIS LANGUAGE IS HIGH-LEVEL AND ALLOWS THE PROGRAMMER TO ENTER EASILY INTO THE UNITY 3D DEVELOPMENT OF THE GAME. THIS IS AN IMPORTANT POINT BECAUSE UNLIKE OTHER ENGINES THAT USE THE C ++ LANGUAGE, THERE ARE MANY ELEMENTS AND TECHNIQUES IN C # THAT ARE ALREADY IMPLEMENTED, AND THE PROGRAMMER ONLY NEEDS TO USE THEM IN THE UNITY DEVELOPMENT.
CROSS-PLATFORM, I.E. THE SAME CODE, WRITTEN ON THE UNITY ENGINE, WITH MINIMAL CHANGES CAN BE TRANSFERRED TO DIFFERENT PLATFORMS (PC, MAC, ANDROID, IOS, WEB, GAME CONSOLES). THIS IS A HUGE BENEFIT, WHICH REDUCES THE TIME TO DEVELOP THE GAME SEVERAL TIMES.
A GOOD COMMUNITY OF DEVELOPERS. THIS MEANS THAT THE VARIOUS FUNCTIONS OF THE ENGINE HAVE CLEAR DESCRIPTION WITH EXAMPLES ON THE DEVELOPER'S WEBSITE, WHICH CAN BE ACCESSED AT ANY TIME. IF SOMETHING STILL REMAINS UNCLEAR, THE SUPPORT SERVICE WILL ANSWER THE QUESTION THAT HAS ARISEN, SO THE MOST COMPLICATED CASE WILL BE SOLVED BY OUR TEAM AND THEIR COLLEAGUES IN A BRILLIANT WAY.
ASSET STORE, WHERE THERE ARE A HUGE NUMBER OF DIFFERENT PLUG-INS AND RESOURCES TO CREATE A GAME. OF COURSE, SOME OF THEM ARE FREE, SOME ARE PAID, BUT THEY ARE ALL COLLECTED IN ONE PLACE WITH A CONVENIENT SEARCH AND THE ABILITY TO DOWNLOAD, INTEGRATE AND GET WORKING FUNCTIONS RIGHT AWAY.
Unity helps to reduce the development time of a game or application several times, which means you can get a finished project very quickly. Besides, in Servreality we take a very responsible attitude towards meeting the deadlines of the project, and your game will be ready in record time.
HOW DOES THE WORK ON UNITY 3D GAMES IN SERVREALITY IS HELD
We work in stages, clearly coordinating the actions between the team members and with you, as with the customer.
WE MAKE A MEETING WITH YOU AND DISCUSS THE TIPS OF THE FUTURE PROJECT, FIXING ALL THE DETAILS FOR THE SUBSEQUENT DEVELOPMENT OF TECHNICAL SPECIFICATIONS.
AFTER THAT WE CONCLUDE AN AGREEMENT WITH YOU, ACCORDING TO WHICH WE WILL COOPERATE, STIPULATE THE COST OF WORK AND ITS DEADLINES.
FURTHER WORK IS THE DETAILED DEVELOPMENT OF THE TECHNICAL SPECIFICATIONS AND THE GAME DESIGN DOCUMENT.
THE SERVREALITY TEAM STARTS DEVELOPING THE INTERFACE AND DESIGN OF THE GAME OR APPLICATION ON UNITY.
AFTER COORDINATION OF THIS STAGE, THE IMPLEMENTATION OF SOFTWARE SOLUTIONS STARTS DIRECTLY.
THEN THE GAME ON UNITY IS BEING TESTED - AND ONLY AFTER THAT, WE HAND OVER THE PROJECT TO YOU.
What Else Can We Offer You?
In addition to developing games, we are engaged in the implementation of other types of projects on the Unity platform. Among the facts that we can create for you, a variety of applications for any type of mobile or desktop platform. Also, professional Unity certified developers from the Servreality company can develop for you unique solutions in the field of virtual reality, AR, or MR for entertainment, training, or professional activities.
Just sign up for a consultation in the Servreality office and you will get the maximum possible in Unity app development!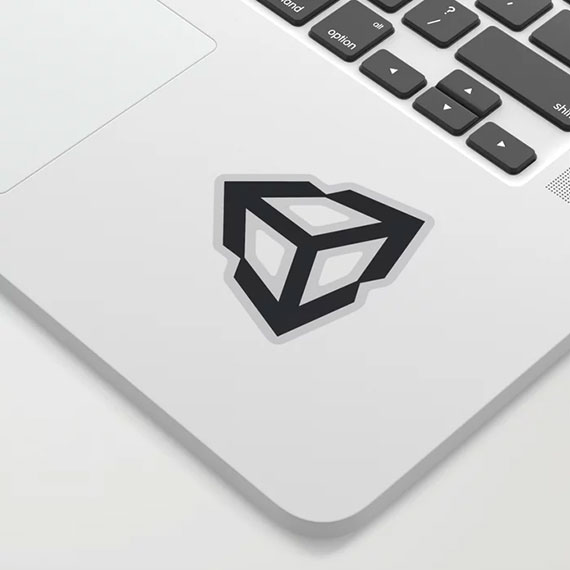 Interested in working with the best app developers?
Let's get started!