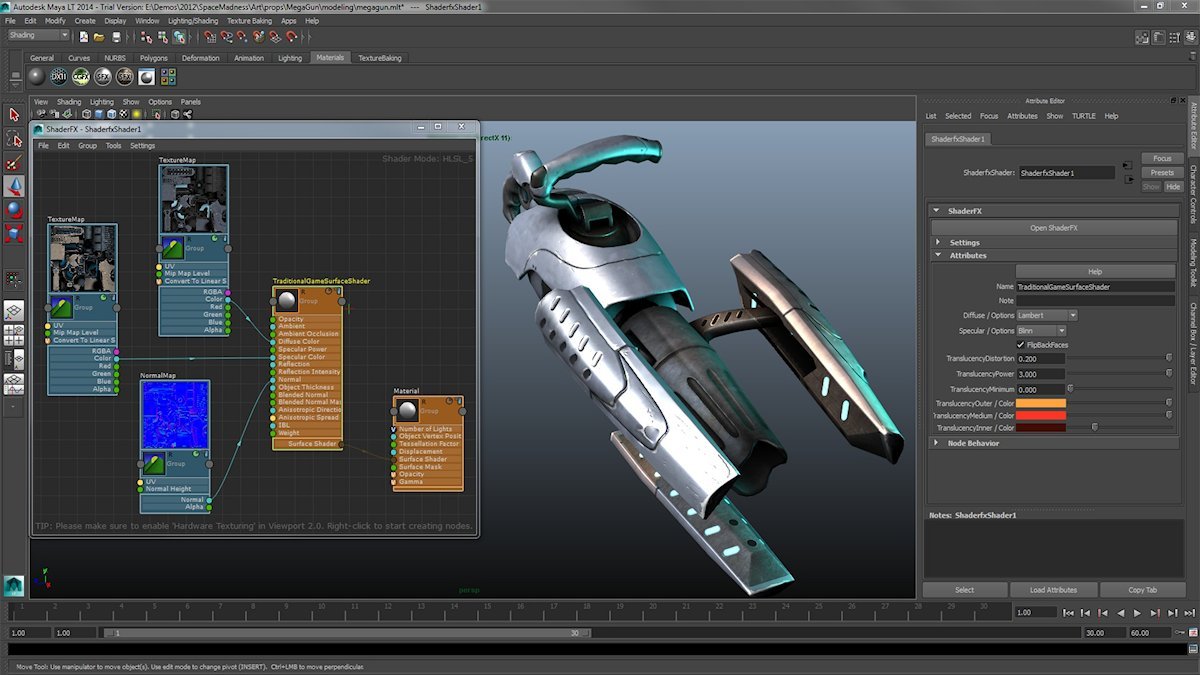 What 3d software do game developers use
In the last few years, 3D games have become increasingly popular among developers, as they provide a unique immersive experience. The development of 3D games is carried out with the use of a variety of programs that allow to create a realistic and interactive world for modern players. Most often these programs are 3D modeling, animation, lighting and texturing. In addition, 3D games can provide a more realistic gaming experience, as well as provide a higher level of personalization. 3D game development is a fairly complex process that consists of creating 3D graphics and can take up to several years to complete, depending on the complexity of the games.
Why 3D animation is so important among developers and designers
With 3D animation, there is an opportunity to bring a product to life. It provides an opportunity for animated videos and is a great way to show how a product works, through which you can make an app or website more engaging and interactive.
There are a number of reasons why 3D models are becoming more and more popular. The most important one is that it is much easier for developers and designers to create such models, as they can see exactly what the result will be.
Modern 3D games can be considered a great way to engage audiences and provide them with a more immersive experience. Three-dimensional objects can be used in completely different industries like movies, education, marketing, and more.
Tools every developer should know about
Experienced game developers have been using special 3D programs for quite a long time in order to realize an immersive gaming experience. The development of such a 3D project will require the use of reliable software that allows you to create interactive characters, 3D environment, with which to improve the gameplay in the best way for the player. The ability to implement 3D software allows the developers to give a unique level of complexity and realism, which otherwise would be impossible to create.
With these games, there is an opportunity to provide a more diverse and unique experience for each user, who gets a wide variety of characters and environments.
The creation of any modern video game uses animation, which cannot be created without the right tools. Developers now have free access to many different tools for creating animations, which can be either free or expensive. Some of these tools are designed for the development of a particular type of game, while others are characterized by a general purpose.
Many developers use the free Blender program for 3D modeling, which is open source and has been used to develop many popular games and animation 3D models in world-famous films. This tool has a wide range of features, as well as 3D sculpting capabilities and support for polygonal modeling.
3D software such as Unity, Unreal Engine and CryEngine are the tools most often used by developers because they have all the features and functions needed to create immersive and visually stunning 3D games.
Every developer should have at their disposal a variety of tools and software that allows you to create animated objects. One of the most popular game development software is Unity. This engine is cross-platform, which provides opportunities to develop, code and create high-quality games. It has an intuitive interface, and also has a powerful scripting language C#. With this software you can create unique games even without having any programming skills. By installing appropriate plugins like VR Editor, the Unity engine allows developers to work on virtual reality projects.
Photoshop CS6 is one of the best tools among 3D game developers, as it has a wide range of features for animators, web designers and graphic designers. But when it comes to 3D modeling and animation, Unity can be considered more effective.
Why are animated characters in games so popular?
Over the years, animated characters in games have been quite a popular and attractive object, which are used to introduce more realism and life scenarios in the game world. That is why there are many different types of animation tools, using which you can create your own unique character, depending on its type and with what animation it should be.
3D animation involves the animation of three-dimensional images and objects. Most often this feature is used in the development of video games, as it allows you to make the game even more interactive and bring the graphics to life. The development of 3D animation can be done in different ways, as with the traditional animation, 3D-modeling and rendering, but most often used software for the development of three-dimensional graphics.
Modern tools and software are constantly updated and updated with new unique features, with which ServReality developers can create innovative and exciting games that can not only stand out in the market, but also provide a more realistic experience for the player.