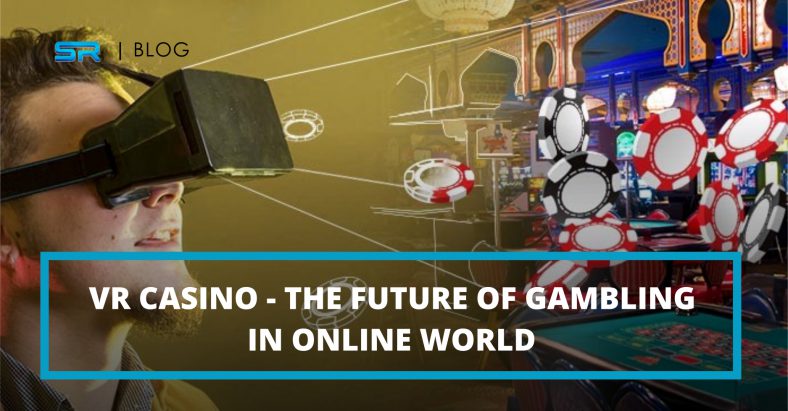 VR CASINO – THE FUTURE OF GAMBLING IN ONLINE WORLD
VR is already used in variable areas of life. However, it is currently used mostly for entertainment purposes, creating a fictional reality for games, 3D movies, and so on. Also, it is used as a training tool, allowing you to play various situations, which are then repeated in real life (we are talking about flight simulation for pilots, military training, and so on).
It is becoming more and more popular, so it is not surprising we're looking forward developing of virtual reality casino games. That's already a fact, the time of casinos virtual online has come.
WHY WE CHOOSE VIRTUAL REALITY?
Though the number of casino sites is extremely high in order to attract and keep a customer, you need an extraordinary package of welcome bonuses to stay on the top.
So, it's obvious that over the past two decades, that online-business have begun to use the latest techniques to give players the feeling of the reality online. We are talking about 3D and the newest kind of gambling sites with live croupiers, where parties are conducted in special HD studios in real time. In addition, you need to focus on the growing needs of the population. The younger generation of players requires modern technology they need something more interactive and exciting than traditional slot machines can offer. VR casino is exactly what the millennials crave for. The future shows them that gambling in virtual reality in a casino can be the most exciting experience ever.
VIRTUAL REALITY FOR GAMES AND HEMBLING
Virtual reality online casinos promise to make a real revolution. In the future, players will be able to enjoy slots, board games and poker in conditions comparable to reality. This will bring the gaming experience to a new interactive level, as it was after the advent of mobile technologies, which gave players the opportunity to visit their favorite casinos using smartphones.
They say that Oculus rift casinos and virtual casinos will soon become something more than just a concept. There is a channel on YouTube that tells you how to use Google Cardboard to enjoy virtual reality and get an idea of ​​what virtual reality gambling and slots can become in the future.
HOW IS IT IMPLEMENTED IN REALITY – SLOTSMILLION VR CASINO REVIEW
Although the SlotsMillion casino was not the first to launch this system, they were the first to succeed. This gambling house is known for its huge selection of online slots, and now they attract players with the opportunity to try virtual reality and feel the excitement as if they are in a real casino. So we can look at how a VR casino works on its example.
Players can see the casino using OculusRift points or in 3D through a regular computer. The lobby of the gambling house is created in the form of a hall with slot machines, where you will see a lot of slots and soft sofas, hear music and so on.
The casino itself is located on the 80th floor of a skyscraper, which offers a fantastic view of the city. The player can look out the window and look down, having experienced this vertigo. Feelings such as if you really are at a huge height of the 80th floor of a skyscraper! This casino features over 40 of the most popular SlotsMillion 3D games that players can play for real money. Players can interact with the outside world using the controller and their own hands. An interesting fact is that creating the virtual reality of SlotsMillion casino, for seven months worked closely with the Maltese gambling regulators. Such work was carried out in order to create an exceptional gambling experience for the players.
For example, initially SlotsMillion planned that player data would be visible in multiplayer however, regulators insisted that winnings, losses, and player's cash accounts should remain private. In addition, they insisted that there should be a clock on the walls of the virtual casino so that the players would not lose track of time and would not experience this inconvenience.
This is funny, because in most land-based casinos the unwritten rule is to ignore the concept of time (that is, no hours and windows outside) – this is done so that players spend longer time playing games of chance.
Apparently, virtual reality is the future of video games and any educational and training applications. But what kind of future awaits casino games in virtual reality?
While virtual reality is used in the gambling industry only as a marketing tool and its potential is uncertain. Some companies, such as Goldman Sachs, predict a great future for this area, saying that in the next 10 years the virtual world will bring more profit than television.