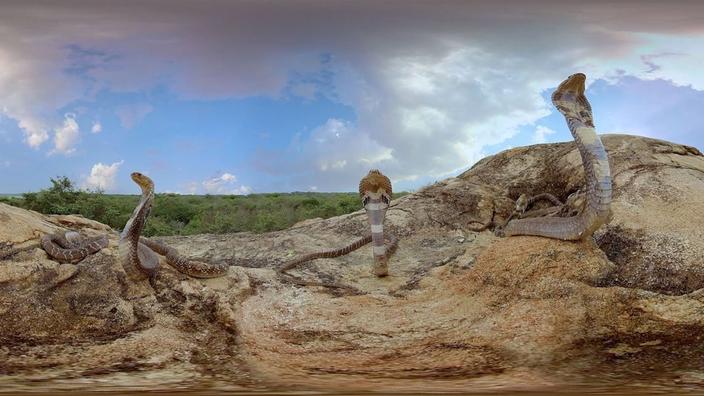 Wild Immersion: the wild life as if you were there
Two Parisian halls offer to visit an animal reserve thanks to virtual reality. Sensations guaranteed.
Few utopian projects manage to fit into the system they challenge. Through cinema and a new technology – virtual reality – Wild Immersion perfectly adapts its ecological approach to the twenty-first century. Faithful to a lightning development plan, the concept has just been implemented in two Parisian Pathé theaters, in Beaugrenelle (XV) and La Villette (XIX), before being proposed to the Jardin d'Acclimatation.
There's no need for dark rooms here. The VR headset replaces the big screen. In lounges that have about twenty armchairs, the viewer finds himself thrown 360 degrees into the ocean depths, following a couple of sharks. Mild dizziness. Whether on the ice floe, titillating penguins, or hidden in the savannah, under the neck of a giraffe, sniffed by a lion, the immersion is total. And the result impresses.
"This is the world's first virtual reserve. I want to teleport the urban dweller into the wilderness, bring him wild beauty, and amaze him so that he protects her"

Adrien Moisson, initiator of the Wild Immersion project
"This is the world's first virtual reserve," said Adrien Moisson, who initiated the project…