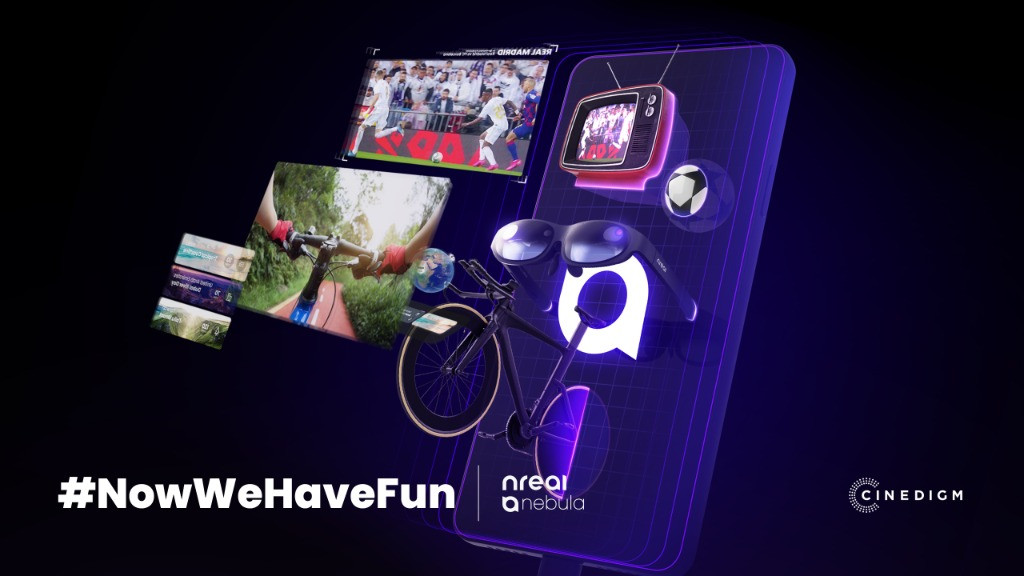 RealMadrid TV channel now available for Nreal AR glasses
The number of applications available for AR Nreal Light smart glasses has just grown with the update of the Nebula application and the agreement with the company Cinedigm, being now available in streaming three TV channels: Bloody Disgusting TV, CONTV and RealMadrid TV.
These three TV channels can be viewed using the "Theater Mode" of Nebula, which is releasing its version 2.3.1 these days., and which also includes various applications to promote physical exercise. So we will now find one dedicated to cycling and another of cardio routines in collaboration with BitGym.
As for the contents of the new audiovisual content channels, Bloody Disgusting TV specializes in horror films, CONtv offers action-packed thrillers, anime and science fiction. Finally, RealMadrid TV is the official channel of Real Madrid Club de Fútbol, which has two versions, in Spanish and English.
Computer Game Development Company | Cross Platform Game Development