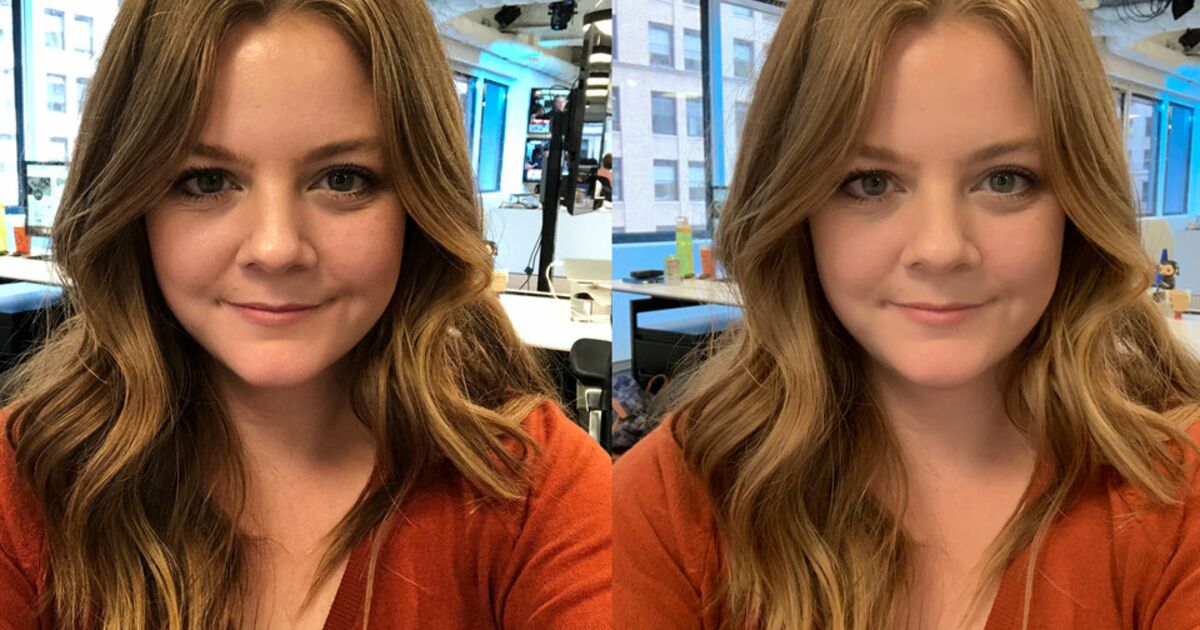 People think that the front camera of the new iPhone smoothes your skin automatically on your photos - they talk about 'beautygate'
The new iPhone XS and iPhone XS Max seem to smooth the skin and reduce shadows and other details in photos taken with the front camera.
The effect is quite similar to the "beauty mode" of other phones and applications.
The popular YouTube channel Unbox Therapy has made a video about it and calls it the "beautygate".
Apple declined to comment.
The front camera with 8 million pixels is one of the flagship features of the iPhone XS and iPhone XS Max.
According to Apple, the iPhone XS camera system uses faster sensors, improved components and "advanced algorithms" to make your photos look better using a feature called "Smart HDR".
But some people who received the iPhone XS say its new front-facing camera makes them look too beautiful — so beautiful that they think Apple has added a "beauty mode" filter to the camera's algorithms to smooth the subject's skin.
Beauty mode is a feature of many popular phones and apps in Asia, such as Samsung devices or apps such as Meitu or FaceTune. It softens and brightens your skin so that you look flawless on social networks.
Now dozens of commenters on Reddit, on the MacRumors forums, and even the popular gadget YouTuber Lewis Hilsenteger, known as Unbox Therapy, suggest that Apple should retouch photos automatically on the new iPhone, given the look of selfies.
"I am so frustrated with this camera. I look stupid in my photos. It looks like I'm using a retouching filter," wrote for example gray_13 on Reddit.
"I just got my phone and I love it, but when I opened the front camera, my face looked like it was covered by a filter. My skin is too smooth," w_illiam_ilson said last week.
"It looks like I'm wearing foundation," Hilsenteger observes in a video posted Wednesday, after trying out the camera with and then without the HDR feature. He calls this phenomenon the "beautygate".
Here is his comparative test:
YouTube/Unbox Therapy
"It looks like the processing that takes place in these photos, with facial recognition, the Smart HDR and the other tools — because it also happens when the smart HDR is turned off — gives the effect of a secret beauty mode," he speculates.
Reddit
But would Apple really go so far as to create a beauty mode? This is not a feature listed on Apple.com , unlike other camera features such as Portrait Mode, which Apple says uses machine learning to detect faces in a photo.
When contacted by Business Insider, Apple declined to comment, but several people on Reddit and MacRumors say that the effect they see is not a beauty filter, but a consequence of the noise reduction capabilities of the new iPhones.
@Advil soo I was watching Unbox Therapy and… #beautygate 😂😂 pic.twitter.com/hj2NcZMicP

– bryan™ (@ilive_onx) September 26, 2018
iPhone XS portrait seems like it's doing more aggressive skin smoothing. This is straight out of the camera no edit. #wokeuplikethis pic.twitter.com/QB3xhvyTby

— Unbox Therapy (@Unboxtherapy) September 24, 2018
An aggressive noise reduction at the source of this phenomenon? This is also the theory put forward by the Cult of Mac blog.
When taking photos in a dimly lit place, smartphone cameras create so-called "noise", small pieces of grain on the photo. Noise is one of the biggest problems with smartphone cameras because they have small lenses and sensors and let in less light than professional devices.
Apple's camera is not just a camera — it's a whole system, and improvements on its components have allowed Apple to reduce noise in photos. The company briefly talked about this when it presented the new iPhones XS.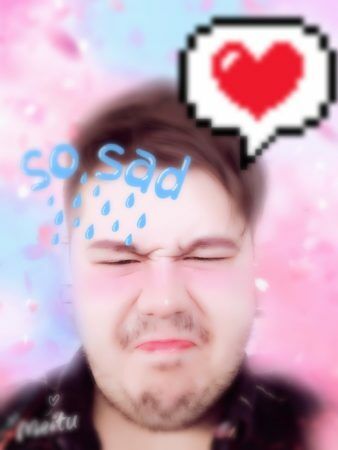 Business Insider/Kif Leswing
Sebastien Marineau-Mes, vice president of software at Apple, also mentioned these improvements during an interview with journalist Lance Ulanoff.
"We use a reference shot and then merge the information from several shots," he explains to Ulanoff, referring to the fact that the HDR function combines several photos to create a better one.
"When you stack the images, if you have the same image, you get lower and lower noise and better details," he continues.
This suggests that if a photo is taken with more light, then smoothing would be less important. A test conducted on Thursday in daylight did not show a smoothing effect.
Apple is unlikely to impose a so—called "beauty mode" on the cameras of iPhones – after all, if people really want to apply such filters to a photo, they can download a number of applications to do so, such as FaceTune, one of the best-selling paid applications in the App Store.
Still, beauty filters are popular in Asia, a region of the world where Apple has to excel to justify its $1000 billion valuation, even if the effects of apps like Meitu are much more pronounced than what observers have seen on iPhones.
Original version: Kif Leswing/Business Insider
Receive our latest news
Every day, the main Business Insider news