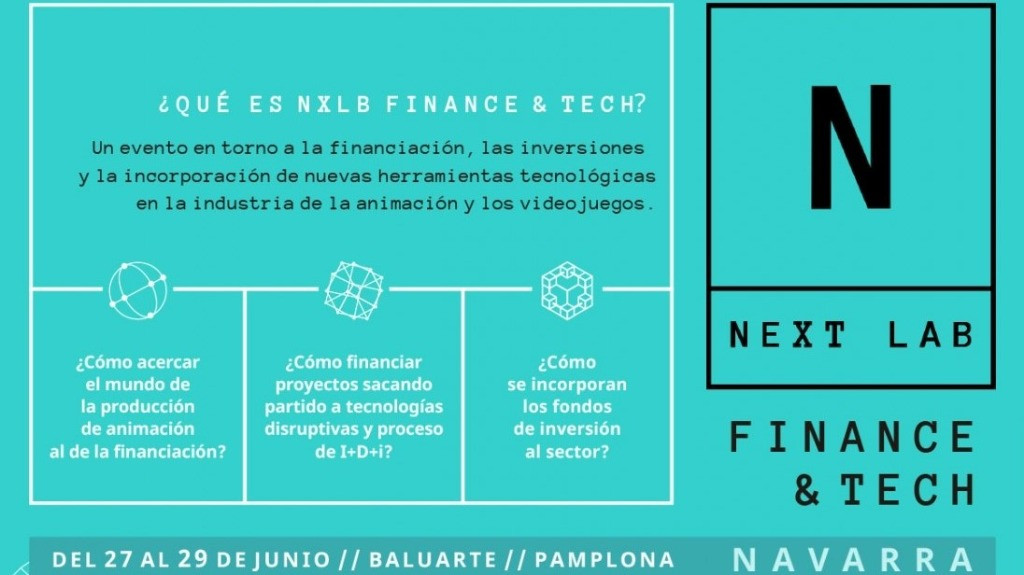 Next Lab expands objectives with the organization of Next Lab Finance & Tech in June in Pamplona
The platform for the promotion of the use of XR and disruptive technology in animation Next Lab takes a step further and after having organized a workshop in Madrid in 2021 and a second workshop that has just closed will hold from June 27 to 29 in Pamplona its first edition of Next Lab Finance & amp; Tech, an event focused on the economic part of the production and financing process of video games and audiovisual content based on animation.
Through workshops, discussion tables, conferences and practical examples, this event will bring together investors, classic animation or virtual reality companies, developers, experts and institutions with the aim of becoming a crucial stimulus for the animation and video game sector. Next Lab Finance & amp; Tech it has received the support of the Government of Navarra and NICDO, the public society created for the promotion of culture, leisure and sport in this community.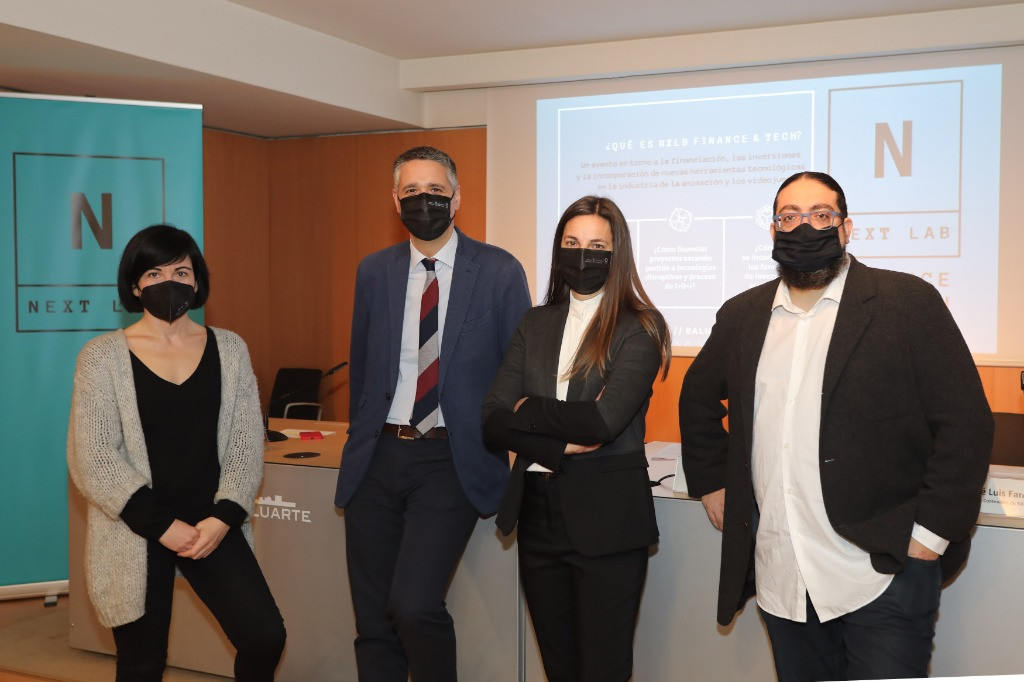 Next Lab Finance & amp; Tech was born in Navarra with the aim of being a revulsive for the local, national and international animation and video game sector, with an eye to the future. Strengthening our sectors from the point of view of financing, innovation and the incorporation of new technological tools, on the one hand, and attracting new agents and investors to the sector, on the other, is the DNA of this new initiative" says Jose Luis Farias, director of the event.
These conferences aimed at professionals, which will take place at the Baluarte Congress Centre in Pamplona, will have a limited capacity, for which the registration period has not yet been opened, which will be made through its website and which we will inform you about later.