Here are the 5 robots that will land in your daily life
For a long time, robots have been imagined through the prism of science fiction with an aspect that is both fascinating and frightening. In fact, autonomous machines capable of working for humans are already a reality in many countries, and even in France. Robotic arms are indeed common in factories, especially for the assembly of automobiles. There are nearly 3 million devices and mechanical arms worldwide. In homes too, robots are no longer strangers since 30 million robot vacuum cleaners have been sold since 2016 according to the International Federation of Robotics.
Other models are already deployed en masse in the United States, Japan, South Korea or China especially in airports or restaurants. Some Chinese fast food restaurants today have as many autonomous devices as physical employees. We went to Vivatech, the largest European trade fair for tech professionals that took place in June in Paris, to see what these robots look like that could well land in the everyday life of the French. All the machines are to be discovered in the video above.
Read also — SpaceX: a robot dog inspected the wreckage of the Starship rocket prototype
Spot / Boston Dynamics
Bogdan Bodnar / Business Insider
The famous quadruped of 25 kilos, developed by the American company Boston Dynamics, is one of the best known robots thanks to a series of playful videos published on social networks. The company has finished with the buzz to move to the marketing phase since Spot is now available for around 75, 000 dollars (around 63, 000 euros). For a few thousand euros, it can be equipped with a mechanical arm. The main selling point is: it goes where a human cannot go. For example, the device was sent to Chernobyl in the remnants of the nuclear disaster to calculate radiation levels. In France, Spot was deployed for the first time by the construction giant, Bouygues, to scan and analyze a construction site.
Bellabot / Pudu Technology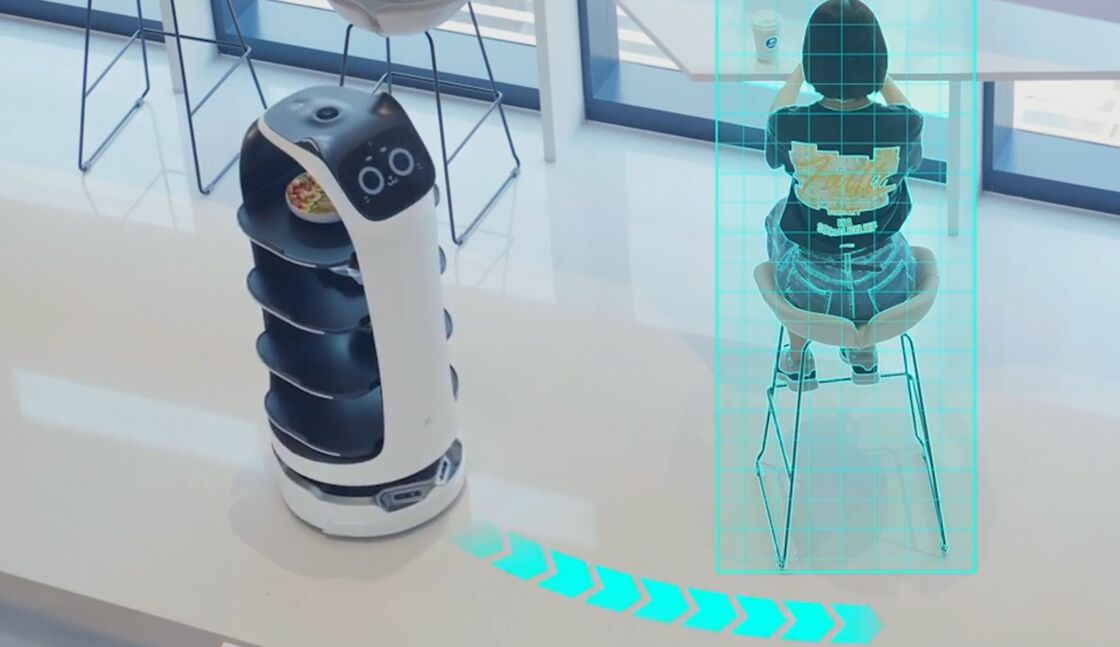 Pudu tech
The Chinese company is one of the leaders in the development of server robots with nearly 5,000 machines delivered in 2019. The company counts among its customers the giants of the Chinese market: Sheraton, JD.com and Woowa Brothers, the meal delivery specialist, owned by Delivery Hero. The latest model, christened Bellabot, made its first steps in Europe in hotels in Switzerland, the Netherlands or the United Kingdom. To use it, it is very simple, a waiter gives him the order of the tables to which he must go and you only have to collect your dish and send it back to the kitchen. It is also possible to signal him to go in your direction.
Read also — Meet Rob, the robot bartender with whom to chat in 8 languages on the new boat of MSC Cruises
Buddy / Blue frog robotics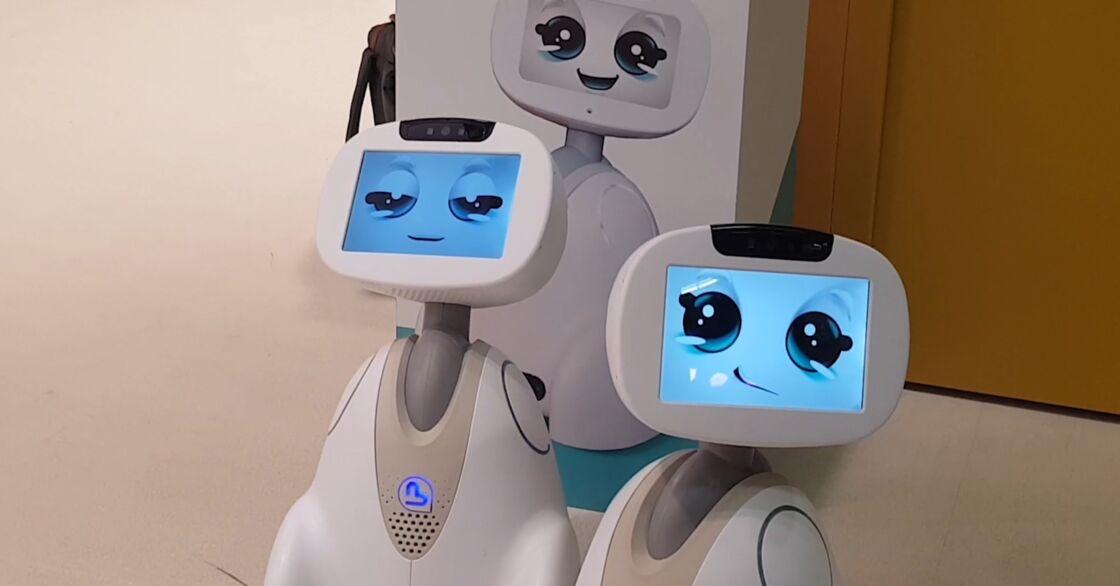 Bogdan Bodnar / Business Insider
Buddy, a small autonomous device developed by the French startup, Blue frog robotics, is intended to help people with reduced mobility. The robot with two motorized wheels has an articulated head and integrates a whole panoply of sensors (obstacles, vacuum, caress). The machine works with a touch screen that serves as its face and "brain". An Android "PC" hosts applications to connect with a loved one remotely for example and turn "his head" into a video screen. The Ministry of National Education has ordered more than 1,750 robots from Blue frog robotics, including to deploy them in hospitals for sick children.
Kompai Robotics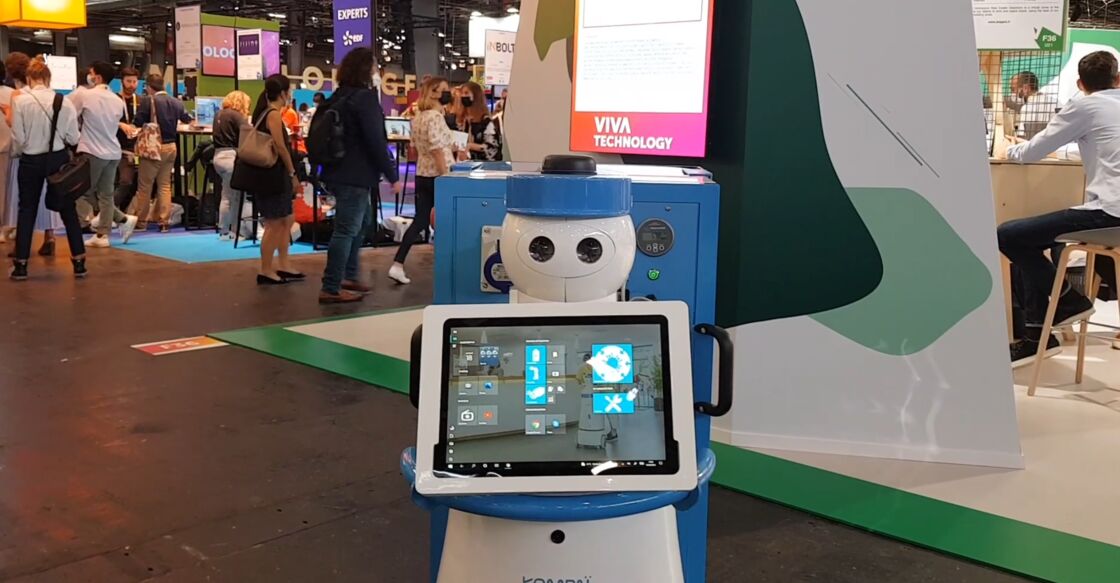 Bogdan Bodnar / Business Insider
In the medical field now, Kompai Robotics, a startup based in the South-West of France, in Bidart, is marketing an ultraviolet disinfection robot, more effective than any detergent. Since UV rays are dangerous for humans, it is best that no one is in the room while the device is cleaning. The machine moves in the room accompanied by a box that diffuses the light in the room and thus destroys all potential viruses and bacteria.
E4 / A.I.Merger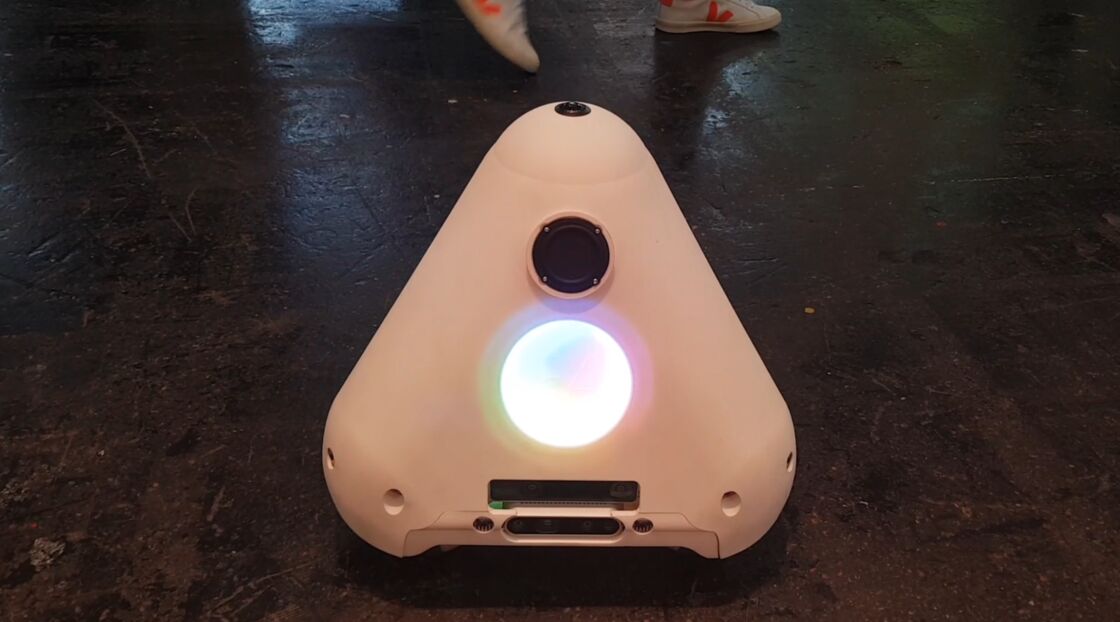 Bogdan Bodnar / Business Insider
A little pyramid on roulette that could well be the security guard tomorrow. The droid, developed by A.I.Mergence, is completely autonomous, moves in a defined space, a factory for example, and constantly scans the people they meet. All employees are registered in the database: if an intruder is spotted, it is reported to the security guards who can directly address the person concerned from the robot. E4 is also able to detect sounds, point their precise location and know what types of noises are emitted such as a broken window for example.
And if you find all this scary, tell yourself that having a robot as a co-worker is nothing surprising in a country like South Korea. There are nearly 900 robots per 10,000 employees while in France we are still at 180 robots per 10,000 employees.
Read also — In video, these robots from Boston Dynamics dance better than you
Get our latest news
Every day, the essentials of Business Insider news