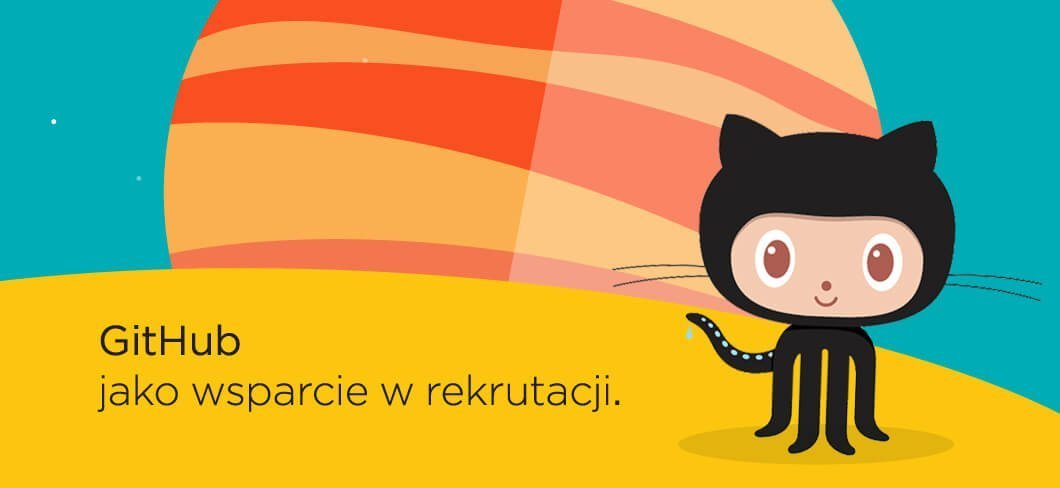 GitHub as Recruitment Support
The growing problem of finding qualified programmers makes recruiters resort to various non-standard ideas, thanks to which they want to attract the attention of potential candidates. Also, GitHub can be a support in the search for programmers with great skills.
When GitHub was launched in 2008, its creators probably did not expect that the platform would reach huge popularity so quickly. In 2011, it supported 2 million repositories, and two years later there were 10 million. In April 2016, GitHub owners reported 35 million repositories and 14 million users. Today, without a doubt, it is an important tool to improve collaboration on projects and facilitate code sharing. GitHub is also sometimes referred to as Facebook for developers. For HR people, however, it is important above all that GitHub is a real talent pool from which to draw. You can find here not only valuable candidates, but also test their skills.

Problems with recruitment in IT
About how to effectively conduct recruitment in it, we already wrote on the pages of our website. Unfortunately, finding a competent programmer is an increasingly difficult task, as the demand for such specialists is increasing. Interestingly, this problem is slowly beginning to affect many different industries, not just it. Research by Grant Thornton International shows that currently 32% of Polish entrepreneurs have problems with finding employees with appropriate skills, and 4 years earlier there were 8% of such employers.
However, let us return to the IT industry, which interests us the most. Many recruiters have long been convinced that placing only ads on popular job portals has ceased to be effective in finding new employees. Therefore, companies try to carry out various activities, the task of which is to build trust and prestige and reach talented people. 78% of IT entrepreneurs participating in the ABSL study establish close cooperation with universities in order to attract the best, young programming talents, 53% of IT companies focus on employer branding (Employer Branding report), but also on promoting their image in such portals as Bulldogjob, LinkedIn, goldenline or Twitter. Increasingly, recruiters are also looking for candidates themselves.

How to search for developers on GitHub?
In the context of what we wrote above, it is GitHub that can be a source of talent that is easy to fish out and can be an effective alternative to other ways of attracting candidates for the position of developer. The mechanisms built into the GitHub platform make it much easier to search. At once it is necessary to concentrate on profiles of developers. When looking for an employee for a specific position, we certainly already have established criteria that the candidate should meet. On the GitHub platform, we will also select search parameters. First of all, we can choose the language in which the programmer should specialize. If we want the developer to work in the office, and not remotely, it is also worth determining the location of the developer. This does not mean, of course, that we cannot search for people from any location. If our job offer is very attractive, it is worth trying to tempt people living in other localities. Maybe someone will decide to move. Other criteria we can choose include skills or popularity. Then you still need to switch the filtering from repositories to users and you can start searching

What information does the GitHub user profile provide?
It turns out that you can find there a lot of data that will interest the recruiter. So there will be information about the current employment of the programmer, and even a mention of his interests and hobbies. However, the most important is the data on the skills of the developer. Most often, we also find links to websites or blogs written by a particular programmer, and especially to projects that a particular person created. Looking for a programmer with high skills, reliable and enjoying a good reputation and trust, we should also pay attention to the popularity of the owner of a particular profile.
Another important information that can be obtained with GitHub is the projects in which the selected developer is involved. You can also view open-source project repositories developed by your developer. By the way, the recruiter immediately receives information about how popular these projects are. It is easy to conclude that the more interest in a particular project, the more ingenious and talented developer. When we find candidates of interest to us on GitHub, it remains only to contact them-each profile has information about the email address.
We wish you success in recruitment!