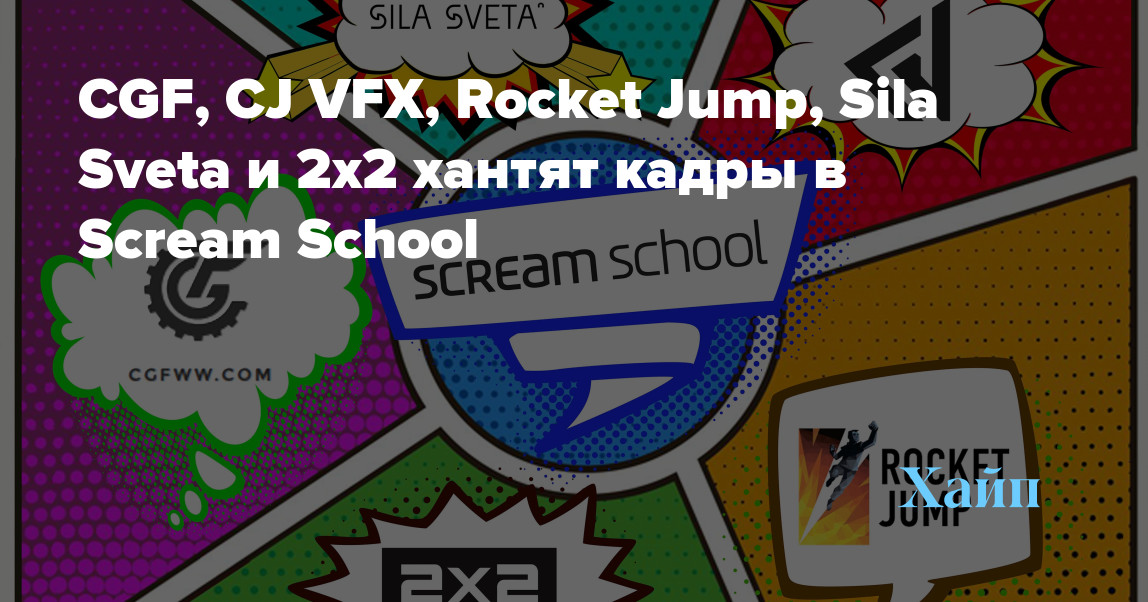 CGF, CJ VFX, Rocket Jump, Sila Sveta and 2x2 hunt frames in Scream School

Scream School Mentors
From the beginning of the new academic year, reputable companies of the multimedia industry of the creative economy will come to Scream School to solve the problems of "live" client briefings together with students.
For companies – this is the way to find the best personnel before hiring and educating the young generation of specialists relevant to the industry. For the School, there are new opportunities for students to interact with leading industry practitioners and expand cool works in the portfolio. This is called a mentoring program, which was first joined by trend-setters in their niches.
Visual effects studios CGF and CJ VFX became mentors of the Faculty of Computer Graphics (CG). And the Moscow studio-developer Rocket Jump came to the faculty of Computer Games.
"CG is a young and rapidly developing industry. She constantly needs new personnel. New software, improving equipment and non-standard client requests dictate to be constantly in good shape – – says Alexander Gorokhov, general producer of CGF. – Scream School systematizes the accumulated experience and knowledge in the training process, and the mentoring program under the guidance of the strongest studios minimizes failures and updates skills. We are interested in influencing the formation of young specialists, setting them "combat" tasks and actively involving them in real professional life."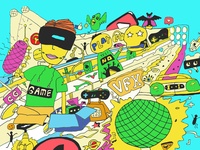 Studying at Scream School
The current curators of educational programs have also joined the mentoring program. For example, the international interactive media studio Sila Sveta, which oversees "Multimedia Communications" at the CG Faculty in the person of Mikhail Dadaev, will also become a mentor of the faculty.
"The studio is taking this step consciously, realizing the importance of educating new personnel in the industry and training them at the modern level," comments Mikhail Dadaev, head of the design department of Sila Sveta. – Our company employs a large number of School graduates, and the expansion of cooperation looks like a logical continuation of the symbiosis of education and practice of the two largest trend-setters in the country."
Among the regular partners, the first mentor was the 2×2 TV channel, which has implemented no joint project with Scream School, the extreme of which was a social inter-program video for the New Year's Eve broadcast "Don't cut the Christmas trees! Vrubi 2×2 "with students of the educational programs" Classical animation " and "Motion design". The director of the channel Denis Vsesyatsky liked the result so much that all 30 student works were included in the special project of the winter design of the channel, which could be seen on the air throughout December 2017 and on the January holidays of 2018.
Mentors will join the educational processes: conducting lectures, choosing working groups for themselves to perform "live" projects and fully supervising the implementation. 10 years of the educational process at School show that the "best hands" are employed immediately.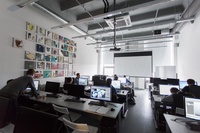 Scream School Class