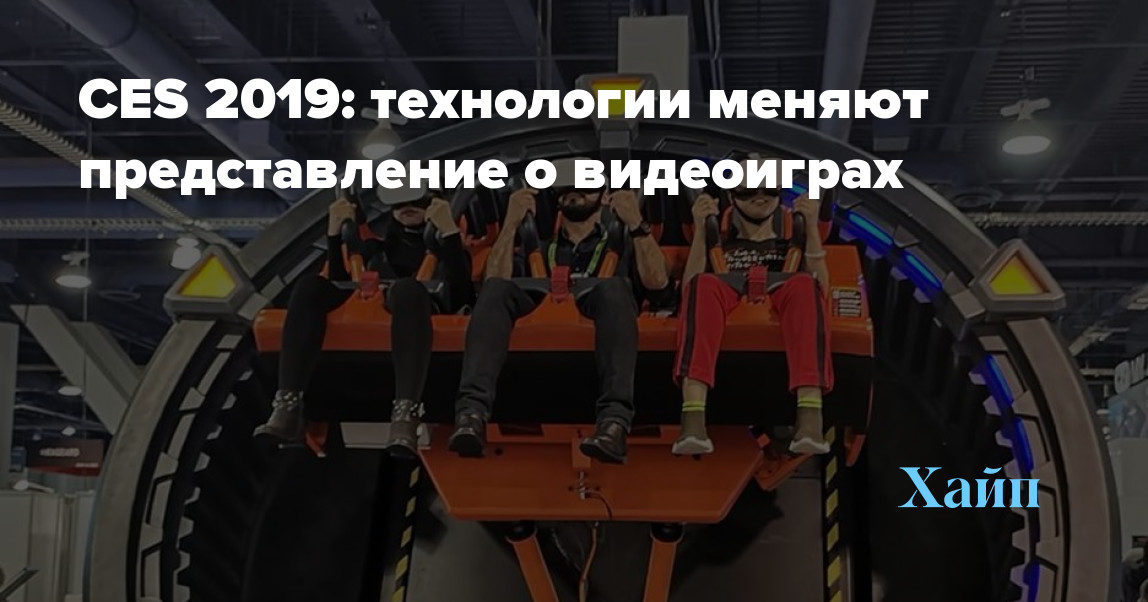 CES 2019: technology is changing the way video games are viewed
© cnet
CES is where video games are literally in the backwoods. You are unlikely to see Sony or Microsoft showcasing a new game at a trade show in Las Vegas, let alone announcing a new console or other game product. But if you look closely, you can get a glimpse of the future of interactive entertainment at CES.
A lot of gadgets were shown at the exhibition. Some of the samples shown were very cool and promising, and some were puzzling. Let's take a look at the most interesting ones.
Nintendo Switch controllers now charge over the air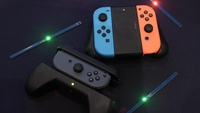 Called Wireless Chargind Grips, they are used to charge the Joy-Con controllers without making it impossible for you to use them. However, this feature will not work without directly connecting the Joy-Con to a set-top box or gamepad, which is not entirely useful for it. The technology itself uses RF radio waves to charge the device through the air, and it works!
Predator Thronos Gaming Chair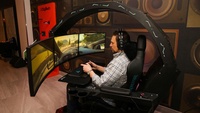 A variety of spherical gaming chairs were shown at CES 2019. But the best of all was the Predator Thronos chair. It is so revolutionary that every point of contact of your body with the chair feels vibration in one way or another, creating an additional immersive effect.
A new kind of gaming laptop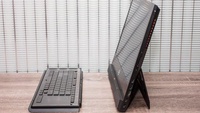 ROG Mothership
This title speaks for itself. Laptops are back, and it was at CES 2019 that many new models were unveiled to the public. At least two of them deserve special attention. These are Dell's m17 Alienware, an incredibly thin and light gaming laptop with a 17-inch display, and the ROG Mothership announced by Taiwan-based Asus. The latter has a modular design that gives it a similarity to devices such as the Microsoft Surface. The ROG Mothership has a removable keyboard, and its display can be installed at different angles. It is simply designed to save space and be not only productive, but also convenient.
This device did much the same thing that once happened with the Nintendo Switch, which allowed users to decide how best to play. The Asus ROG Mothership is the Nintendo Switch from the laptop world. With the capacities of this model, everything is fine, which means that it will have a rather big price tag.
Board game console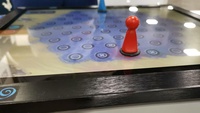 SquareOne is a console or tablet that lets you play your favorite board games. A pretty cool and easy-to-use concept that tries to integrate into the resurgent board game industry. One such game is the Skylanders vs Disney Infinity series.
The tablet itself comes with everything you need for a board game, i.e. cards and figures.
Keyboard and Mouse for Nintendo Switch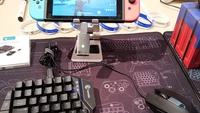 While Sony and Microsoft are adding keyboard and mouse support to facilitate the gaming experience in shooters, this has never been the case on Nintendo Switch. The development was named GameSir and is the same as on more powerful consoles. It's a great idea to play Forntnite on Nintendo Switch while at work.
Useless giant keyboard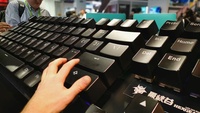 Cool, but no more. Actually this huge keyboard shouldn't have gotten here, but I like it.
Arcade machine of the future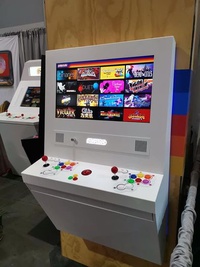 Polycade costs approximately $ 3000 and is not intended for private use. But if this thing "shoots", then it can appear in bars and other public places. Polycade was developed by a company created by Atari founder Nolan Bushnell. The device looks very nice. On it you can play Dead Cells, Dead Cells rules and other hits of the past years.
Mouse and keyboard for playing on the couch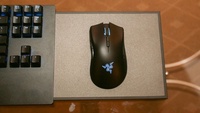 Mice and keyboards for consoles only get better. The Razer Turret is a great example of this. Yes, this set is very expensive – $ 250, but high quality. It was created so that the gamer can play directly from the couch. Such a kit will be in demand, especially considering how we usually play games on consoles.
PONG in 2019
This is the PONG that kids dreamed of in the 80s. This game will be no less interesting for the next generations. The "rackets" installed in it are real, the ball (although here, rather, a cube) is real, and the magnets make it move fancifully. Hope this device hits bars around the world.
And to top it off, a few "near-game" moments of the exhibition.
The graphics card war is back
AMD has announced the Radeon 7, its 7nm GPU. And that alone made a lot of noise. Against the background of this, the leaders of Nvidia and AMD began to sarcastically speak out against each other in public. And these quarrels are very strange to watch.
However, hardware technology continues to evolve and competition is a very good sign. At the end of the day, this will benefit a lot of gamers who spend thousands of dollars to upgrade their devices.
Conversations about next-gen consoles
Microsoft gaming executive and Xbox chief Phil Spencer was on stage at CES 2019, which is unusual for an exhibition that has traditionally ignored consoles. He told the public about the Xbox One X and the partnership with AMD, hinting that the new console will be built on the AMD platform. The next generation of game consoles is just around the corner, and streaming technology will be one of the main features.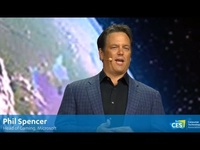 AMD is showcasing Assassin's Creed Odyssey at Google's Project Stream in Full HD. And it should be noted that the broadcast was extremely smooth.
There are also rumors that Amazon is working on its own video game streaming technology. This means that competition between Amazon and Google will spread to video games in the next decade.
Summary
CES 2019 is a great showcase for interesting consumer technology prototypes. I wonder what else the developers will surprise gamers in 2019?
The gaming industry is closely intertwined with virtual reality. To check out the latest VR releases shown at CES, follow the link.