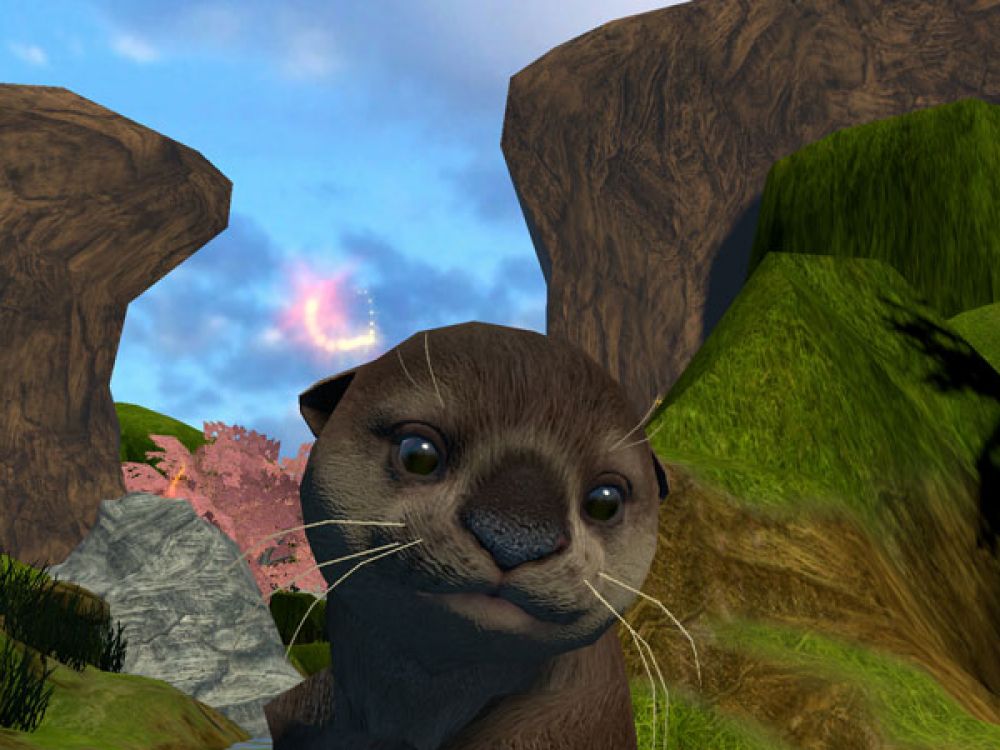 Against pain, giant otters in virtual reality
THERAPY. It is a journey into a valley where a river flows, into caverns where giant otters live that can be fed. And it feels good. Literally. DeepStream VR is a San Francisco start-up that develops virtual reality (VR) experiences to relieve physical pain experienced by patients (e.g. burn victims). Giant otters are part of a video game-like animation called Cool ! visible in an HTC Vive headset and to experiment in a hospital setting. "The idea is to turn you away from your suffering by plunging into another world," summarizes Ari Hollander, CEO of DeepStreamVR, whose work is based on research related to the effect of VR on the brain.
The company was created by some of the researchers already behind, at the University of Washington, a first well-known VR program of the American hospital world, Snow World. Cool ! is his first project available, declinable in several seasons and environments. A second is soon ready, Glow, which involves a moonlit forest and fireflies. It is coupled with a hand movement tracking system (a Leap Motion sensor) that allows to restore their representation in the virtual world.
Fireflies synchronized to heartbeat
"You can also see the heartbeat on the wrist. When you close your hands and calm your heart rate, you magically attract fireflies to yourself, continues Ari Hollander. In the long run, if you keep calm, the insects begin to flicker to the rhythm of your heart until a lantern-like creature emerges from a pond. "Then the patient can fill the lantern with fireflies and it starts to glow.
To achieve this, DeepStreamVR combines these experiments with biosensors. They are used both for interactivity and to measure the effect of the animation on the patient and therefore to control its intensity and rhythm according to the response of the body and / or the brain. DeepStreamVR works with electroencephalographs, skin conductance sensors (electrical activity of the skin), heart rate, skin temperature…
If the company creates the animations itself, all the hardware comes out of the trade : "There is an explosion of biosensors, not very expensive and intended for the consumer, like those of the AppleWatch or Fitbit. These are the kind of tools we associate with our virtual worlds. "A first life-size test of Cool ! was taken to the clinic in Knoxville, Tennessee. The effects of VR, in any case those relayed by DeepStreamVR, would have been equivalent, if not better, than those of morphine, i.e. a relief of at least 30% of the pain.