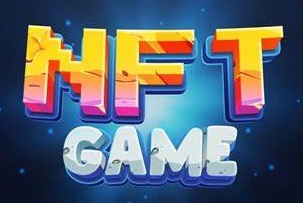 What is the most successful NFT game?
NFTs are non-interchangeable tokens that have value based on their unique properties. NFTs in the form of assets function as certificates of authenticity, which are now commonplace. They can be used to buy or sell ownership of digital goods. In addition to digital art, the gaming industry has become even more in demand, as users can receive not only recognition, but also financial rewards. 
If you want to discover NFT games in order to make money, it's worth understanding a bit about this question. NFT games are all kinds of video games based on blockchain technology. This means that various game elements, avatars, skins, etc. can be sold, bought or rented. Such unique, non-interchangeable tokens can be traded and earn money at the same time. Such games are usually called for earning, because they have their own economy, with the help of which there is an opportunity to implement this process in technological terms. 
Many large companies in the gaming sector have long been interested in entertainment based on NFT, which in turn has become a separate industry. Many developers seek to integrate these technologies into their products. 
Of course, some may be wary of this specific kind of earnings as well as of speculation or lack of generally accepted laws that can regulate the situation with NFT video games. Many people put their doubts aside and have already made their investments in virtual games or other objects that exist only within the game. This unique data cannot be tampered with, copied or stolen because it is blockchain-encrypted. 
NFT games have been a high success for several years and more and more users are wondering how to get started and how much to invest to get a profitable return. It is worth noting that like any other financial transaction, such games can carry some economic risk. That's why you should familiarize yourself with the topic before you start. 
It is impossible to single out the most successful NFT game because the popularity of each of them is increasing day by day. 
One of the games recommended by experts is Axie infinity, which started gaining popularity back in 2021. Getting NFT and your income is possible through gameplay with Pokémon and cute pets.
No less popular among players is the game Thetan Arena with rich and exciting 3D action, has different modes for hot battles.
Don't forget to take a look at Alien Worlds, which is presented as a meta universe, where you can earn unique digital items during the game. 
If you prefer more profitable games, Etheremon, MIR4, Zeon Wars are worth a look. Such options are more appealing to modern gamers as a good profit.