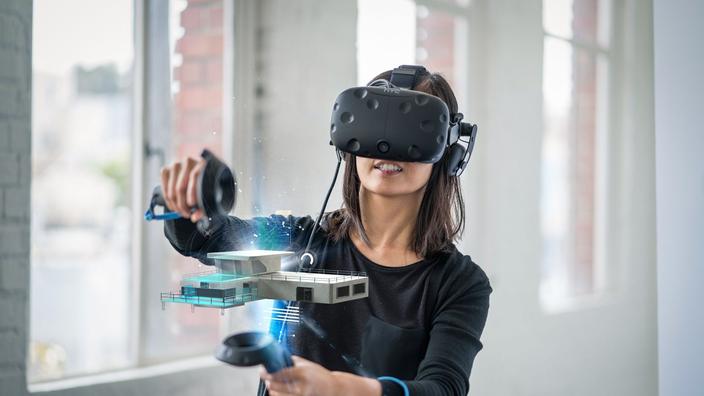 Virtual Reality for Business Goals: How to Use It?
Virtual reality aka VR conquers the whole world. From the very start, it was a very special type of entertainment product yet today its scope of abilities goes far from entertaining content. VR technology is actively used in business and it can help a business owner to attract clientele with its features.
Today, several providers are creating virtual reality content. To choose the provider whom to delegate the task connected with VR technologies, it is better to use several tips we are glad to share.
Virtual reality may help to implement your online and offline ideas. From the very start, you need to understand whether you need just an app your customers may use with special VR glasses, or you need a product that will help in your offline presentations using full-fledged virtual reality equipment? Or, maybe, you want to integrate something like VR elements into your website? This may help to formulate correctly the task you want to give to a developer.
Looking at the company's portfolio is a must. It is better to apply for the services from highly skilled and experienced developers who have a dub hand with the project of the type you need.
Reading reviews is useful. Companies that use virtual reality can provide you with more information than everyone. Before you share their opinion in implementing VR in business, it is better to read reviews on each product and company they dealt with.
That may save you money and keep you away from unreliable or low-skilled developers.
Several Examples on How to Use VR in Your Business
You may be interested also in how to use VR and its elements in your business. Virtual reality may be helpful in the presentation of some complex product or service. It also helps today to increase user experience when a cuatomer uses an application. Besides it is real to make it a part of your offline showroom routine to introduce the product to the customer. Let's make several examples:
You can use VR to make offline or online presentations of your sky-high idea to potential investors. It's a fresh idea you can use to amaze them.
Make VR your app's bright side. The simplest example is virtual fitting rooms where your customer can try on clothes you sell.
Use it to increase your audience as an educational or entertainment special offer available in your office or store.
That's just a beginning so you can create your own idea and launch it using VR content.