Top interesting VR apps and tools / VR headsets
AUGMENTED REALITY HEADSETSThe modern world requires that every developer improve their skills and use modern hitech and tools. Let observe some apps and tools which are worthy to apply for upcoming projects and general self-development. 
VRCHAT-LEARN MORE ABOUT THE 4 MILLION PLAYER SOCIAL VR APP 
VRChat is a social VR app that allows users to embody popular culture characters in virtual environments that allow for social interaction and communication. With nearly three million users, VRChat is the biggest hit in the VR games and apps market right now. Find out everything you need to know about VRChat: what it is, and what are the reasons for its success.
Among Us VR: the hit game of 2020 goes to the first person with VRChat The game Among Us was a phenomenal success in 2020 and continues to make a buzz in 2021. A triumph that surprises even the developer InnerSloth, largely powered by streaming platforms like Twitch and YouTube.
The concept is simple: find the impostor among the players before he kills everyone. However, due to its social dimension and its originality, this title has captured the attention of the general public.
Many fans create alternative versions as a tribute to this game adored by many fans. Now, thanks to a mod for VRChat, it is possible to play Among Us in first-person view.
There are all the features of the original game, but players can also use their hands with VR headset controllers like the Oculus Quest, Valve Index or HTC Vive. You will be able to connect the cables, pull levers or manipulate the cards as if you were in the real world … and of course stab your victim if you are the impostor.
To try this mod, just download VRChat on Steam. You must also own Among Us. Note that it is even possible to play this mod without a VR headset, but the feeling of immersion will obviously be attenuated.
Article original:
The nascent virtual reality market faces a major problem. While sales of VR headsets are lower than expected, the number of apps available is constantly increasing. In fact, many games and applications thought of as "multiplayer" experiences struggle to bring together a sufficient number of users.
In this context, however, one application stands out: VRChat. This Social VR app (social virtual reality) launched on Steam just a year ago (February 1, 2017) meets a meteoric success exceeding all forecasts of its creators. In just a few months, VRChat has become a real phenomenon for owners of VR headsets.
In September 2017, VRChat Inc managed to raise $ 4 million from HTC and other investors, and the app was launched on Viveport and Oculus Rift. It was in December 2017 that everything changed. After slowly managing to federate one million users, VRChat suddenly doubled its number of registered users in the space of barely a week. The number of registered users suddenly increased from 1 to 2 million. At the beginning of February 2018, SteamSpy unofficially lists 3 million users.
The biggest peak of users connected simultaneously on the app is 20,000 people. This number rivals those recorded by some of the most popular non-VR online multiplayer PC games. Thus, without even wanting it, VRChat has become the most popular application in virtual reality. Some even call it the "killer app" of VR, and believe that its success will accelerate the adoption of the technology by the general public.
VRChat Inc also struggles to assume this success. VRChat has been the subject of criticism because of the sexist or racist harassment perpetrated by some players on neophytes. A problem related to the sudden growth in user numbers, which developers Graham Gaylor and Jesse Joudrey have a hard time managing even by banning trolls in turn and recruiting new moderators in spades.
VRChat was also the scene of the first epileptic seizure in virtual reality, although this incident could have occurred in any other application. Another ransom of success: the firm has to face the explosion of its server bills, and the servers in question struggle to cope with the number of simultaneous connections. But in fact, VRChat, what is it ?
At the launch of VRChat in February 2017, the developers introduced it as an app with mini-games and social features. There are also traditional multiplayer games such as Capture the Flag, Steel ' n ' Gold, and frisbee fighting.
From the start, however, the developers didn't want to just offer a gaming experience. Working with Ron Millar, known for helping develop Blizzard's Warcraft games, Gaylor and Joudrey wanted to make VRChat the first true social space in virtual reality. Thus, players are able to customize their own environments, have a drink with friends, organize dance parties or even invite each other to date. One can easily compare VRChat to Second Life or Hotel Habbo, the immersion offered by VR in addition.
In short, VRChat is an application of "Social VR " (social virtual reality) as there are many others : AltSpaceVR, Facebook Spaces, vTime, Sansar or Rec Room to name but the best known. How to explain the popularity of VRChat, where other Social VR apps have met with mixed success?
Several factors explain the success of VRChat. This growing popularity is primarily related to the customization possibilities offered by the application. With a development kit (SDK) and integration of the Unity Engine, VRChat offers many customization possibilities. Players can not only create their own virtual worlds, but also their own characters.
Thus, unlike other Social VR apps, VRChat doesn't just offer an avatar customization system. Users are free to use 3D models available on the web to take the appearance of characters from popular culture: movies, video games, cartoon series…
The world of VRChat is populated by famous people. By connecting to the game, one can easily come face to face with Pikachu, Batman, Spongebob and Detective Conan carving a bib. VRChat is a potpourri of pop culture, a joyful chaos, a permanent cosplay festival in virtual reality. A utopia for geeks that is reminiscent of the Oasis, this virtual world described in Ernest Cline's novel Ready Player One adapted for the cinema by Steven Spielberg. This analogy has not escaped some YouTubers who have fun remixing the trailer of the film with images from the application.
In addition to the ability for players to embody their favorite imaginary characters, these customization possibilities give rise to the appearance of characters inspired by the most fashionable "memes" on the American forum Reddit and the rest of the web. The most famous example is Ugandan Knuckles, a cheap caricature of the character Knuckles from Sega's Sonic franchise.
Appearing for the first time in a video review of the game Sonic Lost World by YouTuber Gregzilla, this caricature quickly became a meme on the web. With the appearance of a 3D model of the character on the internet, Ugandan Knuckle began to invade the world of VRChat. This "delirium" around Ugandan Knuckle in VRChat partly explains the success of the app.
VRChat perpetuates the virality of web memes, gives them life, and acts as an extension for forums and other social platforms on which these memes circulate and evolve. In short, VRChat is a VR version of Reddit (the American equivalent of the 18-25 forum of jeuxvideo.com). When you know that Reddit attracts 234 million unique visitors per month, you better understand how VRChat manages to unite 3 million people.
The other explanation for the gain in popularity of the app is the interest it has from "streamers' ' of YouTube and Twitch. Among them are Nagzz21, which offers VRChat videos almost every day to its 100,000 subscribers. Incongruous encounters, strange characters, disputes between players, exploration of realms … its funny and intriguing videos have made many Internet users want to discover this game.
This appeal of VRChat with streamers is understandable. It is a strange, unusual virtual universe, conducive to provoke the hilarity of the spectators and capture their attention from the first seconds.
The last success factor of VRChat is its accessibility. The app is available for free on Steam for Oculus Rift and HTC Vive, so curious users can try it if only briefly. In addition, it is possible to play VRChat even without a VR headset, thanks to the non-VR PC version. Thus, users may even be tempted to buy a VR headset to immerse themselves in this virtual world.
Next app is a very prospective application and have great potential to compete with Facebook.
VTIME: THE VR APP THAT WANTS TO DETHRONE FACEBOOK SPACES
 VTime is a VR chat similar to Facebook Spaces. It is compatible with many virtual reality headsets and has just completed an extraordinary fundraising of $ 7.6 million. When talking about VR chat rooms, we often refer to VRChat or Facebook Spaces. VTime, this name may not tell you anything, but it may quickly become the new trendy VR social network. Launched in 2015 by a start-up from Liverpool, VTime has just completed a $ 7.6 million series around.
Clemens Wangerin, CEO of VTime, is entrusted to our colleague from TechCrunch:
"Our most important goal is to learn how users use the app and how they derive real value and utility from it. I think this is the key in terms of the long-term viability of applications in the consumer space.".
VTIME VERY SIMILAR TO FACEBOOK SPACES
The VTime is  very similar to Facebook Spaces, the user can not move from where he is sitting. Only his head and hands can move. When we launch the application, we join up to 3 other users in a decor that the company describes as "splendid" Sitting at the edge of Niagara Falls, around a table by the beach, where above a skyscraper seen on the Eiffel Tower, there is something for everyone.
Interestingly, unlike Facebook's app, VTime is not only available on Rift or Vive. It is compatible with majority VR headsets like Gear VR, Windows Mixed Reality headsets, Google Cardboard, Google Daydream, Android and iPhone.
A few million monthly users monitored closely
Social networks in virtual reality currently attract only a very small part of the population. However, VR companies have remained very active when it comes to the development of the latter. This is evidenced by AltSpace VR, a popular VR social network in the United States, which is now owned by Microsoft. VRChat experienced significant growth at the end of 2017 thanks to its strong popularity with streamers on Twitch and YouTube. Also impossible not to talk about Rec Room, which raised $ 5 million in investment in 2017.
VTime could benefit from Facebook's decline
The recent Cambridge Analytica scandal that splashes Facebook and its users ' private data could hurt Facebook Spaces. VTime could thus take advantage of the decline of the social network to dethrone Facebook Spaces.
"Our view of things is very different from what Facebook offers "
– Said Wangerin, still according to our colleagues from Techcrunch.
Now we finished the observation of the most relevant apps and start study the info about the most popular VR headsets and PCs.
COMPARISON BEST VIRTUAL REALITY HEADSETS | 2021
If you find yourself on this comparison, it is because you have already heard about it. Oculus Quest, HTC Vive, Pimax, Playstation VR software … All names that are probably familiar to you if you are a little interested in virtual reality headsets. And that is the problem: there are plethora of them. Between autonomous headsets, those operating via a smartphone or models exploiting augmented reality technology, we would almost get lost. Fortunately, your wanderings on the Internet have led you to the right place.
Comparison of the main virtual reality headsets
To help you find your way through all this diversity of offerings, features and services, we've identified, referenced and compared all available or advertised VR headsets. You will find them all in our large comparison chart, a little lower, preceded by our top of the most popular VR headsets in their sector. And if you still don't understand anything, you can always check out our buying guide dedicated to virtual reality headsets. It will help you learn more about these devices, enlighten you about the criteria on which to compare them and find the right headset for you. Stay seated, keep your arms inside the vehicle, realite-virtuelle.com take care of everything.
Best virtual reality headsets according to your needs
Of course, the choice of a virtual reality headset must be established according to different criteria. Price is obviously an important factor that will guide your choice but it is also necessary and above all to know your needs and the use you want to make of it. Some headsets are designed for gaming and other forms of entertainment, while others are designed for professional use.
There are three main categories of virtual reality headsets. Headsets connected to a PC or game console. They are the most efficient but also the most expensive. The autonomous helmets, more affordable and more practical, they are a little more limited in experience. Finally VR headsets working with a smartphone. Much more accessible, however, they are quite limited but present a good gateway to discover the potential of virtual reality.
Features to consider when buying a VR headset
The resolution of the screens is a very important parameter. The higher it is, the greater the immersion will be. With a fairly low resolution like that of a smartphone, the grid and pixelation effect is important. The screens are actually placed very close to the eyes. The field of view is also a significant factor. The smaller the field of view, the greater the "tunnel vision" effect. There is not yet a VR headset that offers a field of view that covers the entire field of view of the human eye.
Knowing if the headset also offers a Room Scale is a parameter to take into consideration to be able to enjoy the movements in the experiments. Controllers and the possibilities offered by them are also very important for interaction. A headset and controllers with 6-degree freedom of movement will allow you to perform movements in six different directions and therefore ensure better immersion.
Oculus Quest 2: the best VR headset in all categories With the Oculus Quest 2, available since October 13, 2020, Facebook has managed to establish its hegemony in the VR headset market. The first Quest was a great product, but this new model is even more successful.
Just like the first Quest, it is an autonomous virtual reality headset, without cable and without an external sensor, carrying all the components necessary for its operation.
However, performance is greatly increased. For good reason, the device is equipped with a Snapdragon XR2 processor coupled with 6GB of RAM and the screen offers a definition of 1832×1920 pixels per eye. This is a real leap forward from the first Quest.
The design was also revised, with a white color and the total abandonment of the fabric taking the dust for an all-plastic facade. The new strap, although it may seem more rudimentary than on the first model, is also very simple to adjust.
Like its predecessor, the Quest 2 can also be used as a VR headset for PC thanks to the Oculus Link cable to connect it to a computer. The device will then exploit all the resources of the machine to deliver performance worthy of a Rift S, and will allow access to the complete Oculus Store catalog and the Steam platform.
So this VR headset has something to put everyone in agreement. By the way, Facebook simply abandoned its Rift range at the launch of Quest 2, judging that it had become useless.
Icing on the cake: this new model costs less than the first one when it is launched. It is available for 349€, which is 100€ less than the old Quest.
The only real shadow on the board is that it is now mandatory to log in to Facebook to use this headset. You will be forced to create an account to enter VR…
Screen: LCD

Resolution: 1832×1920 pixels per eye

Refresh rate: 72Hz at launch, soon to be 90Hz

Tracking: 6DoF

Content: Oculus Store, Steam

Release: October 13, 2020

Price: 349 euros
Valve Index: The Outsider of the creator of Steam
With the Index, Valve has put a real blow into the anthill of the VR headset market. Recall that the creator of Steam had already worked with HTC on the Vive, and is also the developer of the Lighthouse tracking system.
This experience has allowed him to acquire real expertise, and this is felt once you wear the valve Index. The construction is of high quality, as is the built-in helmet, and comfort is at the rendezvous although this device is heavier than average.
Controllers are one of the great strengths of this headset. They hang directly around the hand, and therefore it is not necessary to hold them constantly. In addition, these accessories are customizable to match The Shape of your hand. The controls are pressure sensitive, making VR games even more immersive.
The LCD display meanwhile offers a wide variety of refresh rates depending on the power of your computer. In the future, both cameras and the USB expansion port should allow a hardware update of the headset even if nothing has been communicated about it at the moment.
Screen : LCD

FOV : 130°

Resolution : 1440×1600 per eye

Refresh rate: 80/90/120 / 144Hz

Tracking : 6DoF

Content: Steam

Release: June 2019

Price: 1079 euros
HP Reverb G2 : one of the best images on the market
After a first contact with virtual reality through the Reverb G1 headset, HP returns with its latest product the Reverb G2. This headset, developed in collaboration with Windows and Valve focuses on the image to give today one of the products that has the most beautiful display. With a resolution of 2160 per eye, HP has taken particular care to its two LCD screens for a clear gain in quality. It's simple, in this price range it is the best on the market. As with its predecessor, it uses Windows Mixed reality platform (WMR)to run. As for Valve, the manufacturer of the Index lent several of its technologies for the development of the device, including speakers that are positioned a few centimeters from the ears for a good immersion.
As for comfort, the main point comes from the mechanical adjustment of the interpupillary gap (or IPD in English) so that the image adapts to all morphologies. This is a big step that should sweep away the image blur problems encountered with the previous model. Also note that the cable to connect it to a computer is 6 meters long, enough to give a certain freedom to its users, without fear of taking their PC (or being unplugged).
Screen: Dual LCD

FOV : 114°

Resolution: 2160×2160 per eye

Refresh rate: 90Hz

Tracking: 4 cameras, 6DoF room scale

Contents: Headphone and 6m cable, DisplayPort to mini-DisplayPort adapter, power adapter

Release: End of 2020

Price: 610 euros (710 euros with controllers)
HTC Vive : one of the best PC VR headsets produced by HTC and Valve, HTC Vive is undeniably part of the top of this top. The technical characteristics are substantially identical to those of the Oculus Rift. Its advantage lies in its partnership with Valve, at the origin of the video game download platform Steam, a real heavyweight in the video game industry that can bring quite a few benefits to Vive users. Unlike the Rift, where the sensors were already included in the helmet, these are to be positioned outside.
Screen: Dual AMOLED

FOV : 110°

Resolution : 1080×1200 per eye

Refresh rate: 90Hz

Tracking: 6DoF room scale

Content: Steam, Viveport

Released: April 2016

Price: 599 euros
Oculus Rift S: The worthy successor to the Rift Launched in 2016, the Oculus Rift needed a refresh. This will be the case with the Oculus Rift S. This headset concentrates different welcome improvements over its predecessor. In particular, there will be a single LCD screen offering 40 % more pixels. New lenses will also correct one of the Rift's defects. The strap has also been redesigned to be more comfortable. It will be rigid and quite similar to that of the PlayStation VR.
Notable difference, the Oculus Rift S will not use Room Scale but will be equipped with 5 cameras for tracking. The controllers will be very similar and will offer 6 degrees of freedom. Other minor improvements are also available. Note that the Rift catalog will be fully compatible with the Rift S. It will also require a powerful PC to operate the headset. The release date is scheduled for spring 2019.
Screen: LCD

FOV: Not communicated for the moment

Resolution: 2.560 x 1.440 pixels

Refresh rate: 80Hz

Tracking: 6DoF

Content: Oculus Store, Steam

Release: Scheduled for spring 2019

Price: 399 dollars
HTC Vive Cosmos: a headset with mixed reviews
A problem that HTC has taken to heart and promised to fix through various updates. For many experts, the headset is considered an excellent competitor to the Oculus Rift S. a very good choice for gamers who are looking for an enhanced visual experience and comfort of use provided they can put the price on it.
The Vive Cosmos comes in several versions. This makes it possible to give HTC's headset a more affordable entry price, although it will probably have to fork out a few tens of extra euros later to buy controllers. The Taiwanese firm has also launched an interchangeable front face System. This allows to add new options to the helmet that then plays a role of Swiss Army knife.
The HTC Vive Cosmos does not seem to enjoy the expected success while it has good technical characteristics and interesting modularity. Nevertheless, he deserves to be given his chance.
Screen : LCD

FOV : 110 degree

Resolution : 2,880 x 1,700 pixels

Refresh rate: 90Hz

Tracking : 6DoF

Content: Steam

Released: October 3, 2019

Price: 799 euros
HTC VIVE Cosmos Elite: a VR headset that favors precision with this elite version, HTC retains most of the features of the Cosmos while correcting its flaws. So we have a double screen of 4.3 inches 90 Hz with a resolution of 1440 x 1700 pixels/eye.
The device comes with the bases and controllers of its predecessor, but can count on a new external facade. Thus, we gain in accuracy, even if it will be necessary to have a large enough playing area to move freely.
Even so, this VR headset remains very expensive. But for a premium device, this one can boast of having one of the highest resolutions. In addition, it comes with 6 months of subscription offered to the VivePort Infinity platform and with a copy of Half-Life : Alyx.
Screen : LCD

FOV : 110 degree

Resolution : 2,880 x 1,700 pixels

Refresh rate: 90Hz

Tracking : 6DoF

Content: Steam

Released: March 18, 2020

Price: 999 euros
HTC Vive Pro: the 2nd generation for professionals and VR enthusiasts still produced by HTC, this new generation of VR headset has a better OLED screens as well as a built-in audio headset. More comfortable and with a better resolution, the HTC Vive Pro is however oriented towards professionals. The helmet is now available since April 2018. It also comes with an official adapter for wireless use. At CES 2019, HTC revealed the Vive Pro Eye: an HTC Vive Pro offering an Eye Tracking system.
Screen : OLED

FOV : 110°

Resolution : 1440×1600 per eye

Refresh rate: 90Hz

Tracking : 6DoF

Content: Steam, Viveport

Released: April 2018

Price: 1399 euros
Lynx: VR and AR in a powerful stand-alone headset \ Lynx is a French headset that offers both virtual reality and augmented reality. This standalone Mixed Reality headset is the very first to board the Snapdragon XR2 processor. This processor is simply twice as powerful as the one that is embedded in the Oculus Quest that is to say the potential offered by the Lynx headset. On the display side the performance is also of the part with its two LCD screens 1.600 X 1.600 pixels and a refresh rate of 90 Hz. Innovative lenses are also used.
The Lynx is also the first autonomous helmet to offer photo-realistic virtual elements that are superimposed on the environment thanks to these 6 cameras that serve both for tracking and Mixed Reality. The headset also uses Eye-Tracking technology and a 5G module for extremely fast connectivity. With a launch price of 1.499 dollars, the helmet is aimed above all at professionals. It will be launched in the second quarter of 2020.
Screen : LCD

FOV : 90 degree

Resolution : 1,600 x 1,600 pixels

Refresh rate: 90Hz

Tracking : 6DoF

Content: Professional

Release: second quarter 2020

Price : 1,499 dollars
Pimax 5K Plus: beautiful screen, but mixed build quality The Chinese virtual reality headset manufacturer Pimax is all about image quality. Even if the designations 5K or 8K do not correspond to the true resolution of their screens, we must recognize that it is still superior to other devices. With 2560×1440 pixels displayed per eye, both LCD displays more than 7 million pixels. In addition, with a diagonal field of view of 200°, this makes for a less cut image. Add to that a reduced grid effect, and you get a very good helmet for driving or flight simulations.
On the other hand, the Pimax 5K Plus peaches a little in its finish. The foams are not of very good quality, nor particularly pleasant comfort. Fortunately, they can change. Also know that it is a resource-intensive headset. The manufacturer specifies that it requires at least the equivalent of a GTX1070 for it to function properly. This graphics card is actually already limited and a 1080 will do a little more.
Screen: LCD

FOV : 200 degree

Resolution: 2560×1440 pixels

Refresh rate: 90-120 Hz

Availability: Pimax today offers the 5K Super instead

Price: about 800 euros
Sony Playstation VR, the PS4 VR headset for gamers
There is not only the PC in life. There is also the Playstation. Console gamers might grimace at the glut of VR headsets on offer for PCs. Let them stop, because Sony's Playstation VR was specially designed for the PS4, and has nothing to envy to its competitors. Very good bill, it has the advantage of being the only compatible with the Playstation at the moment. Disadvantage : it is probably not compatible with anything else…
We also complain about a lower image quality than what PC headsets offer, a tracking system and controllers that leave to be desired, or the inability to play standing. Even so, thanks to its PS4 compatibility and a very good catalog of games, the PSVR is the best-selling " high-end " VR headset to date far ahead of the Rift and the Vive.
At the beginning of 2021, Sony confirmed work on the successor to this headset. For the moment called PSVR2, it could further democratize virtual reality, thanks to its companion the PS5.
Screen : OLED

FOV : 100°

Resolution: 960×1080 per eye

Refresh rate: 90Hz

Content: PlayStation Store

Released: November 2017

Price: 159,90 euros
Google Cardboard: the most economical iPhone / Android VR headset
Normally, at the sight of the product, you must have understood why Google's Cardboard is the cheapest on the market. It is sold at 30€, but it can be found at only 2€. As a result, one should not expect a high-quality product. The image quality offered by our smartphones is not yet there and the immersion of the headset leaves much to be desired, due in particular to the lack of settings that let the light filter on the sides. Not really the most comfortable model either. In short, an economical headset that is especially interesting for those who would like to test virtual reality without putting their hand to the wallet, or for developers who would like to create 3D applications and test them quickly.
Samsung Gear VR, the high-end mobile VR headset (for smartphone) We enter here in the part of mobile VR headsets, which means that it is actually your smartphone that gives the illusion of 3D. While most of these models offer perfective image quality, Samsung Gear VR plays on quality. Available for a hundred euros, it offers a good immersion and a good reactivity but is compatible only with the Samsung Galaxy S6, S7, Note 5 and 7. It also has the advantage of offering access to the Oculus Store.
In March 2017, Samsung introduced a new iteration of its Gear VR to accompany the release of its new flagship, the Galaxy S8. The headset does not change radically but will now come with a bluetooth controller.
Lenovo Mirage Solo: a QHD standalone VR headset In fact, this VR headset from Lenovo is far from perfect. Thus, it suffers from a particularly poor application ecosystem. In addition, the area of the tracking area is limited to only 1 m2.
Despite everything, the device offers in return more than interesting features for an autonomous model. Thus, we benefit from a system with 6 degrees of freedom, 3D sound, a field of view of 110 degrees as well as a QHD display (2560 x 1440).
It also includes Google Daydream which allows access to many VR content, including videos on YouTube. However, few companies support position tracking. Thus, the beautiful technical sheet of this model remains quite untapped in practice.
Finally, we note an autonomy of 3 hours.

Screen: LCD

FOV : 110°

Resolution: 2560 x 1440

Release date: May 5, 2018

Price: From 399 €
Dell Visor: the most stylish Windows Mixed Reality headset Without a doubt, the Dell Visor will be the most aesthetically neat headset in the Windows Mixed Reality range. It is equipped with an anti-sweat headband that supports the front and back of the head. More hygienic than a conventional headband, the inside of the helmet is easily cleaned after each use.
Dell has found the solution to the recurring problem of VR headsets, namely the cables that intertwine in the legs of users. With the push of a button, you can decide to run the cable to the front or back so that you never get your feet in it. Available at the end of the year for 510 euros. Let's hope for Dell that the delay will not be too hard to catch up with other brands that have already released their own WMR headphones, such as Acer for example.
Screen: LCD

Cable: 4 meters

FOV : 105°

Resolution: 2880 x 1440

Released: October 17, 2017

Price: From 510 €
ASUS HC102: the Windows Mixed Reality headset really different Thanks to its futuristic design and its visor cut with interwoven triangles, Asus manages to pull its pin. Everyone who has ever lived this experience knows that sharing the same virtual reality headset with friends poses some hygienic problems. Indeed, we really sweat a lot in a VR headset. Asus had the good idea to cover the inner headband, the one that is in contact with your face, with a quick-drying anti-bacterial surface. This avoids getting too hot, but also leaving traces of body moisture after several tens of minutes of play. That was for the aesthetic side and the choice of materials. Hardware level, Asus does nothing like the others once again and chooses to equip its ASUS HC102 with a single 3K 2880×1440 display rather than two 1440×1440 screens.
Screen: LCD
Cable: 4 meters
FOV : 105°
Resolution: 2880 x 1440
Release: Spring 2018
Price: From 449 €
Acer Windows Mixed Reality AH101: mixed reality according to Microsoft With the new sound update Windows 10 operating system, Microsoft is banking on virtual reality and augmented reality. To support developers, the Redmond firm, in partnership with the manufacturer Acer, offers a developer edition of a mixed reality headset. The device has two liquid crystal displays with a resolution of 1440×1440 pixels each, a refresh rate of 90 Hz (natively).
Screen: LCD

Cable: 4 meters

FOV : 105°

Resolution: 2880 x 1440
HP VR1000: the cheapest and most solid WMR headphones If WMR headsets are more alike than each other, HP still managed to stand out thanks to a shock argument : a lower price than the competition. Indeed, the headsets of Asus, Acer, and Lenovo are at 449 euros against only 349 euros for this WMR headset. HP also scores points thanks to the quality of the materials used to make the product. Just like the Dell Visor, the headband of the helmet is completely covered with sweatproof fleece. Also, for practical matters, the HDMI cable can be detached for storage. A solid helmet, good quality and cheaper than the competition, released at the end of the year 2018
Screen: LCD

Cable: 4 meters

FOV :105°

Resolution: 2880 x 1440

Output: Available

Price: From 349 €
Lenovo Explorer: the most comfortable Windows Mixed Reality headset Again, WMR headsets all look the same, difficult to distinguish them, especially with identical data sheets. However, this virtual reality headset offers a fully fleece headband for added user comfort. Always with the idea of improving the gaming experience, the brand decided to integrate more fan in its headphones to circulate the air better and therefore less sweat during gaming sessions.
Screen: LCD

Cable: 4 meters

FOV :105°

Resolution: 2880 x 1440

Output: Available

Price: From 349 €
AUTONOMOUS VIRTUAL REALITY HEADSETS
Pico Neo CV: the autonomous and independent headset Newcomer to the VR headset market, the Chinese Pico has chosen to strike a big blow by offering a completely autonomous headset. Forget the PC and its string of cables or the smartphone and its average autonomy. Pico relies on a headset whose most of the hardware has been relocated to a wired controller connected to the headset. Running under a fork of Android, the Pico Neo CV should be able to benefit from the VR applications available on the PlayStore as well as dedicated software. Note that, not content to be independent, the Pico Neo can also be connected to a PC to take advantage of the tracking kit developed by the brand.
Screen: AMOLED

FIELD of view: 102°

Resolution: 1500×1500 per eye

Refresh rate: 90Hz

Processor: Snapdragon 820 + 4GB RAM

Storage space : microSD up to 128GB

Battery life: 2.5 hours

Tracking: 6DoF

Content: Google Play

Release: January 2017

Price: 295 dollars
Oculus Go: Facebook's standalone headset that democratizes VR The Oculus Go is a standalone VR headset, which works without the need to be connected to a PC or smartphone. All the components necessary for its operation are embedded. In addition, unlike the Rift helmet, the Go mounts are entirely made of fabric, which is very comfortable to wear.
The Oculus Go is a very good standalone VR headset, maybe even the best. Perfect for small purses who want to venture into virtual reality for less. Facebook has succeeded in the bet of a virtual reality headset hands down. However, autonomous virtual reality headsets are not yet as good at graphics and immersion as high-end headsets such as HTC Vive and Oculus Rift. No doubt, the release of this headset marked the year 2018 when it comes to the democratization of VR.
Screen: LCD

Cable: without cable

FOV :110°

Resolution: 1440p

Output: Available

Oculus Go Price: 32GB version at 219€ / 64GB version at 269€

Autonomy: two hours for video games, two and a half hours for 360 ° video
Oculus Quest: A wireless, PC-free Oculus Rift The Oculus Quest presented by Facebook will be released in spring 2019. It will have the same game catalog as the Rift. True revolution in the VR world, we will finally have a high-end virtual reality headset that will work wirelessly and without a PC. An autonomous Oculus Rift. It will come with two controllers that provide 6 degree freedom of movement.
Screen: OLED

Cable: USB-C

FOV 😕

Resolution: 1600×1400 per eye

Release: Spring 2019

Oculus Quest Price: 399 dollars
Autonomy:?
HTC Vive Focus: HTC's high-end standalone VR headset Available since early 2018 in China, the HTC Vive Focus was finally launched globally in November 2018. However, at the moment it is offered only in the form of an edition intended for developers.
This is a standalone VR headset with a 3K definition AMOLED display. It draws its power from a Snapdragon 835 mobile processor. Its main highlight is an inside-out tracking system (without external sensors) 6DoF (six-degree freedom of movement). In fact, this device presents itself more as a competitor of the Oculus Quest than as a rival of the Oculus Go. The apps can be purchased on Viveport, the content store created by HTC.
Screen: AMOLED

Field of view: 110°

Resolution: 2880×1600

Refresh rate: 75Hz

Processor: Snapdragon 835

Storage space : microSD up to 2TB

Battery life: 3 hours

Tracking: 6DoF upside down

Content: Viveport

Cable: USB-C

Release: November 2018

Price: 649 euros
AUGMENTED REALITY HEADSETS
Vuzix Blade: the successor of AR glasses Google Glass ?
Vuzix Blade: the successor of AR glasses Google Glass ? Since the appearance of Google Glass, the tech world has begun to dream of a chimera that bears the name of "augmented reality bezel". Presented at CES 2018, the Vuzix Blade could well be the much-hoped-for Grall of the AR world. In partnership with Amazon, the glasses incorporate the smart assistant Alexa. They are able to display on the glasses different information such as GPS track and certain notifications of the phone such as SMS and calls.
Screen: LCD

Camera: 8 megapixel

FOV : ?

Resolution:?

Weight: 85 grams

Output: Current 2018

Price: From 1000 dollars
HoloLens from Microsoft: the augmented reality headset
We had to talk about it. Even if this comparison is mainly dedicated to virtual reality headsets, augmented reality devices exist and are talked about in the same areas (video games, you guessed it). In this sector, difficult to miss the HoloLens, the headset created by Microsoft. Here, the virtual image is added to reality, giving the impression of evolving in the middle of particularly realistic holograms. Difficult to know all the possibilities in terms of video games, even if an advertising sport had already let us see a version of Minecraft in augmented reality.
Magic Leap One: the highly anticipated augmented reality glasses The company has been developing a secret augmented reality glasses project since 2011. After several fundraisers more incredible than each other, the company has promised mountains and wonders regarding these new augmented glasses. Since August 2018, the Magic Leap One is finally available in the United States. In the end, the device is not as convincing as expected. He fishes in particular by a disappointing field of vision. However, it is mainly the applications and content that developers will create for this headset that will determine its commercial success during a global launch.
VIRTUAL REALITY HEADSETS BUYING GUIDE
What is a virtual reality headset ?
What if we start on a good basis ? What is a VR headset for example ? In the jargon, VR (sometimes referred to as RV, because English speakers always do everything upside down) refers to Virtual Reality technology.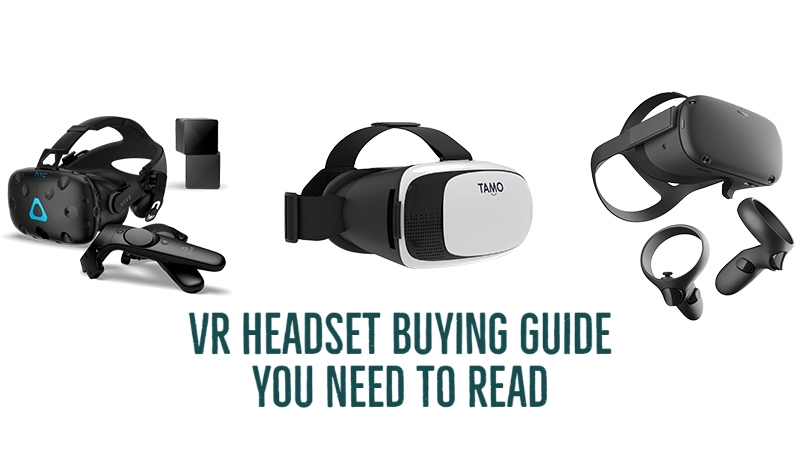 Stop right away if you start thinking about Matrix. Remember the headsets that offered immersive, three-dimensional virtual reality vision from when you were a kid ? Well, that's it. The concept is not new, since the most geeky among you may have already tried the Virtual Boy, one of the first VR headsets offered by Nintendo… in 1995. We are no longer there today. The technology makes it possible to create a realistic and (almost) latency-free virtual environment, which explains the overabundance of the offer.
How does it work ?
Not surprisingly, 3D printing is simulated by a slight shift of some elements of the image on each of the two eyes. This is enough to give the user the impression of being in another place, a dummy reality. By adding motion detectors in the process, it even becomes possible to visit this virtual universe and explore every nook and cranny. For a long time, the main problem with this kind of device was the latency time between the movement of the head and the reaction of the image. Today, this delay has been reduced so much that it is imperceptible, creating the illusion of a true reality.
That being said, not all RV headsets work the same way. Some even differ radically from others. Generally speaking, we can divide them into three large families :
VR headsets for PC and console
– VR headsets for PC are the most well-known devices by the general public. As an example, we can mention the Oculus Rift, the HTC Vive, or the PlayStation VR. These headsets connect to a computer or console in order to exploit its resources: processor, graphics card, storage space … in fact, this category of devices is the one that delivers the most performance. Unfortunately, this is also the most expensive. Not only are these high-end headsets expensive, but they also require a powerful PC to work.
Cardboards or VR headsets for smartphone
– On the other hand, we find the so-called " cardboards "systems. These helmets are much more affordable than those of the other categories, since they do not carry any technology. The principle is to use the user's smartphone as a VR headset screen. The structure of the cardboard makes it possible to place the phone in front of the viewer's eyes and separate the received image in half. With the help of a special application, which will broadcast two slightly offset images, we find the illusion of 3D of classic VR headsets. The phone's motion sensors and gyroscope complete the immersion to immerse the user in their virtual reality. If these devices are much more accessible and easy to use than the first category, it is not surprising to realize that their performance is less impressive and less focused on gaming. Anyway, with the emergence of autonomous VR headsets, IDC predicts the imminent demise of this category of devices.
"Autonomous" VR headsets"
– Standalone VR headsets are the newest category of VR headsets. These are " all-in-one " devices that work without the need to be connected to a computer or smartphone. The display, processor, graphics card, battery, storage space and even the tracking system are directly embedded. This type of device is therefore much simpler and more comfortable to use. Just put the headset on his head to immerse himself in the VR. It is also a more affordable solution, since there is no need to invest in a smartphone or PC. At the moment, the quality of graphics is lower than that of PC headsets. However, technology is progressing fast. In a few years, it is likely that standalone headsets will compete with the best PC headsets available today.
What is it for ?
What is a video game console for ? To have fun, quite simply. In the same vein, the virtual reality headset has been the fantasy of every gamer for decades. Not hard to understand the full potential they offer to the movie or video game industry when it comes to immersion. These devices make it possible to " dive " into a video game, and offer new gameplay possibilities that developers are just starting to explore.
Yet it is not only the entertainment world that this technology is interested in. Training is one of the areas most affected by these devices. There are already several training applications in the heavy industry or hazardous operations sector. Firefighters already use it, as do all those working in the field of nuclear sites, refineries or oil platforms.
In the school education sector, VR is also increasingly used. For example, it allows you to relive historical scenes, perform physics / chemistry experiments in a virtual laboratory, or explore different geographical regions without leaving the classroom.
Virtual reality is also widely used in the healthcare sector. VR has been found to replace anesthesia by distracting the patient during an operation. It can also allow doctors and surgeons to train in realistic conditions.
Another professional sector to be interested in VR headsets is that of distribution. Real estate agencies, for example, have already started offering apartment tours without moving from one's chair, all via VR headsets. In the same vein, architects could present their project to their clients even before starting the first work. It is also rumored that travel agencies could offer 3D tours of hotels or tourist sites to those interested.
In the real estate industry, more and more agencies are using VR to show their clients around properties. In the field of journalism, virtual reality is used to create immersive documentaries and reports that are more likely to generate viewer empathy than traditional media.
As you will have understood, VR headsets are making their way into every industry. This technology is about to change the world. Despite everything for now, the two main areas of application are video games and pornography. Indeed, in the field of X-movies, VR allows the viewer to immerse himself in a scene to live it in the first person. This type of content is incredibly successful, so much so that the industry is now investing huge sums in it.
How to choose your virtual reality headset ?
It's just VR headsets, there are in spades. In addition to the technology used, the compatibility of the devices, the content offered and the price often differ from one model to another. It is not all to have a comparative table before the eyes, still it is necessary to know the different selection criteria.
Screen
The screen is one of the most important elements of a VR headset, since it represents the door that will allow the user to enter virtual reality. Where a good screen will give you the illusion of being immersed in another reality, a bad screen is more likely to give you nausea or migraine.
Several elements are to be taken into account. First, the definition of the screen. This is the number of pixels that the screen is capable of displaying. The higher the definition, the more detailed the image.
We must also take into account the FoV (Field of View) which is simply translated as field of view. As you will have understood, the FoV determines the field of view covered by the VR headset and therefore the amount of elements that the user can see simultaneously. With a FoV too low, the user is at high risk of seeing on the real world on the sides of the screen. On the contrary, a wide FoV guarantees a more realistic display and maximum immersion.
Finally, the screen refresh rate is very important. This is the frequency with which the screen changes its image. The display will therefore be smoother and more detailed if this rate is higher.
Tracking
The tracking system of a VR headset determines how the user's movements and position will be tracked. The first generation VR headsets (Oculus Rift, HTC Vive, PSVR…) relied on external sensors to be placed in the room.
However, newer headsets like the Oculus Quest rely on an " inside-out "tracking system. This means that tracking is provided by sensors and cameras directly integrated into the helmet. So there is no need for external sensors anymore.
3DoF tracking is distinguished from 6DOF tracking. A 3DOF tracking offers 3 degrees of freedom of movement, while a 6DOF tracking extends this freedom to six degrees. The possibilities of interaction and the sensation of immersion are therefore clearly superior in the second case.
Be careful though: some headsets offer a 6DoF tracking system, but their controllers are limited to 3DoF. The user can therefore move his head freely, but interactions with the controller are severely limited.
Finally, the best VR headsets like the HTC Vive and Oculus Rift offer 360-degree " Room Scale " tracking. This means that the user can move freely on the scale of a room, and even turn around. His movements will continue to be tracked and transcribed in VR. In general, the Room-Scale requires several sensors placed all around the room or an Inside-Out tracking type.
Compatibility
This is the point to look at first. Gamers already know that before buying a game, there are some checks to do. Compatibility with your console or the minimum system requirements of your computer are the most telling examples. The same procedure must apply before purchasing a virtual reality headset.
Some models will only be compatible with certain machines. The Sony Morpheus is ideal for PS4 players for example, while the Oculus will only work on decks running Windows 7 at least. Similarly, depending on the size of some cardboards, not all smartphones will be compatible with all models. For that, we can't help you. It's up to you to check which helmets your equipment is compatible with.
Content
Differences in brands mean differences in services. Here, it is the park of proposed applications that will have to be monitored, because from one support to another, it will not necessarily be the same.
You should know that Oculus is for the moment the only manufacturer to offer a catalog of exclusive video games for its various headsets. For its part, Valve allows access to the SteamVR catalog to all the different headsets for PC. If you want to be able to access all the applications, it is better to opt for an Oculus Rift.
The choice is a little easier about mobile headsets, since compatible applications depend on the smartphone(which, normally, must already be in your possession). However, only Samsung smartphones can access the Oculus Store catalog of the Gear VR, and only " Daydream-Ready " smartphones can access the application catalog of the Google Daydream platform.
Design
The design of a VR headset can vary enormously, not only from an aesthetic point of view, but also from a functional point of view.
Entry-level VR headset
So, the most affordable models are in the form of a pair of lenses retained by a structure sometimes made of cardboard. A smartphone will stick to the lenses.
In this category, we obviously count the Google Cardboard. If these devices can be acquired for a few euros, it should be noted that they offer very limited features, especially the viewing of 360 ° video. In addition, they are not very comfortable and are not suitable for prolonged use.
Mid-range VR headset
Where Google Cardboard simply acts as a VR cover for a smartphone, a headset located in the mid-range will offer more advanced features. Thus, some carry additional sensors or even integrated screens.
Here we are talking about devices of the type Samsung Galaxy Gear VR or Homido. Unlike cheap models or models of higher ranges, the quality of manufacture varies greatly from one product to another. So you will have to try a device or at least see tests before buying one.
High-end VR headset
Finally, there are the models sold at high prices that offer an experience far exceeding the computational capabilities of a smartphone. We count here the Oculus, HTC Vive and other PlayStation VR.
So far, only these headsets offer position tracking, the best graphics and screens with high resolution. In addition, they are more comfortable.
Price
Of course, the price of VR headsets is a criterion to take into account. Little advice to give here: look at your budget and adapt your choice accordingly. If you just want to experience virtual reality, no need to rush to the most high-end models. On the other hand, if you are sure that you want to use your headset on a daily basis for pure and hard gaming, a PC headset is better to not be disappointed by the performance.
Generally speaking, headsets for PC and console are the most expensive, and headsets for smartphones are the cheapest. Standalone headsets, on the other hand, do not require buying a console, PC or smartphone and are therefore ultimately more affordable if you do not have the necessary equipment for other types of devices.
A bonus is to be added to all the accessories provided for the type of helmet. A controller, glove or mask can significantly increase the gaming experience but add some numbers to the rating. Ideally, their purchase is to be expected before obtaining the helmet.
VIRTUAL REALITY HEADSET ACCESSORIES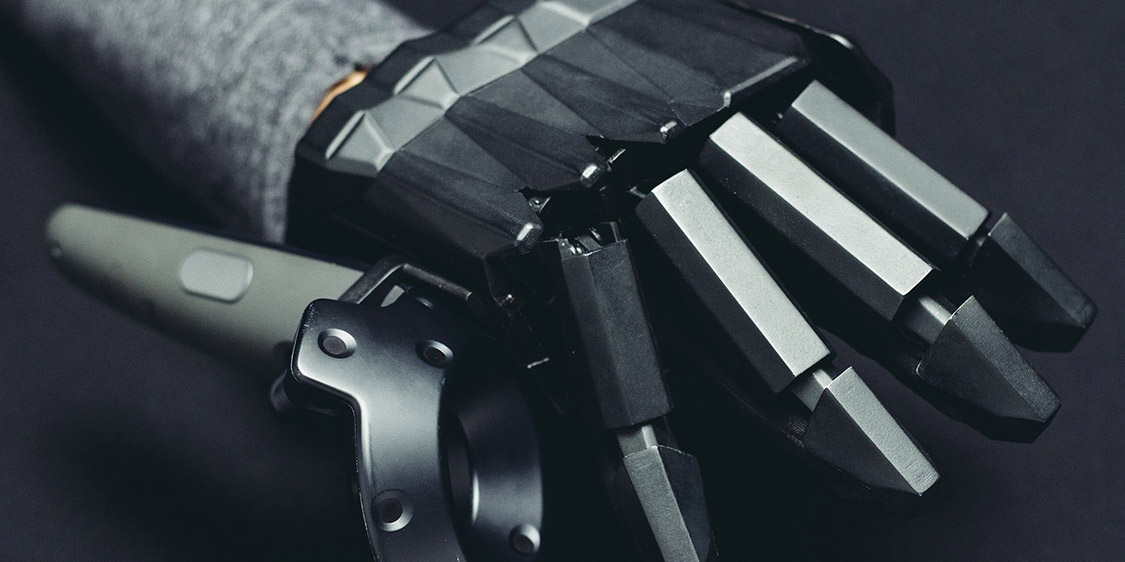 What are the accessories of VR headsets ?
Oculus Touch Company name: Oculus VR
Support: Oculus Rift

Description: The Oculus Touch is a product compatible with the commercial version of the Rift. It is a pair of controllers placed in each of the hands and acting as a motion sensor to improve the immersion of users.

Price: 119 euros

Release date: December 6, 2016
Striker VR Company name: Striker VR
Support: Oculus Rift and HTC Vive, potentially other compatibility

Description: The Striker VR Riffle, as the name suggests, is an assault rifle with haptic feedback technology that promises to offer unparalleled immersion in shooting games.

Price: still unknown, pre-orders are expected to start in the second quarter of 2017

Release date: still unknown
Vive Tracker Company name: HTC
Support: HTC Vive

Description: the Vive Tracker is an accessory to be installed on an object and that will allow to track it so that it is converted into an object with which we can interact in VR.

Price: 119 euros

Release date: March 27, 2017
Samsung Gear VR controller Company name: Samsung
Support: Gear VR 2016 and 2017

Description: The Samsung bluetooth controller comes automatically with the 2017 version of its Gear VR. Owners of older generations of the helmet can, however, acquire it alone. The controller offers to shift the buttons located on the edge of the Gear VR headset : we find a directional touchpad, which hides four directional buttons, a return button and a home key, two volume adjustment buttons as well as a trigger, it is not present on the headphones. Finally, the controller houses a motion sensor in addition to those present in the headset to improve the feeling of immersion.

Price: the Samsung controller is available alone at the price of 39 euros.

Release date: available
Twerking Butt Company name: Pornhub
Support: Cyberskin VR (and maybe other mobile headsets, TBC)

Description: Twerking Butt redefines the essence of virtual porn. It is a pair of robotic buttocks simulating authentic hindquarters. Skin texture, temperature, massager, vibrator, Twerking … everything is realistic

Price: the Twerking Butt is available in two versions : 499€ for the classic version and 799€ for the deluxe version, the only one with the twerking function.

Release date: available
Omni Company name: Virtuix
Support: Oculus Rift, HTC Vive and some mobile headsets via Omni Bluetooth

Description: The Omni mat puts the player at the heart of the action by allowing him to sit, walk, run, jump in real for the game to realize his movements

Price: 640€ for the whole carpet, pair of shoes, trackers to put on the shoes, the seat belt

Release date: December 2015
👓 What is a virtual reality headset ?
A virtual reality headset is a device that is worn like a mask and places a screen right in front of the eyes. This makes it possible to immerse its user in multimedia content that occupies the entire vision. Reality as perceived by the human eye is replaced by what is transmitted by the helmet screen. If today virtual reality is often associated with video games, it is still used by other sectors. Thus, different categories of professionals use it for training or therapy, among others.
📦 What are the different types of virtual reality headsets ?
Over time, virtual reality headsets have evolved to differentiate into two main categories. On one side, there are the headsets connected to a computer or a game console. These carry a screen and sensors to position the helmet in space. It is the computer that takes care of the whole calculation part. On the other side are the autonomous helmets. They additionally incorporate all the necessary components such as processors, memory and a battery. Their power is generally less powerful than that of a PC equipped for virtual reality. However, they offer more freedom. Before that, some headsets were just cases with a lens made to accommodate smartphones.
🎮 Can I run all games on all headsets ?
Video games designed for virtual reality are by nature rather performance-intensive. They usually need a well-equipped machine with components like a powerful processor and graphics card. So, by having a computer with a config gamer and a virtual reality headset connected to the PC, all games will be able to run on it. On the other hand, autonomous headsets do not yet offer such a level of performance and are limited by their components that are equivalent to those found on high-end smartphones. Not all games will be offered on these models.
💸 What is the average price of a virtual reality headset ?
Virtual reality headsets come in various prices. Also, it is important to define the use you want to make of it before moving to the purchase box. Depending on whether you want the best image definition, be able to use it anywhere and anytime or just play in your living room, the price can go from single to double. Generally speaking, the price of the device goes up depending on the quality of the screen. Great resolutions like those proposed by the helmets of the Chinese manufacturer Pimax will have a high price while Oculus manages to sell its autonomous headset at a very competitive price. Thus count from 250 to 300 euros for the first price and 1000 to 1500 euros for the top of the range.
🤔 What are the constraints of virtual reality ?
Although virtual reality is a rapidly evolving field of late, it does not escape a few limitations that are holding back its mass adoption. The price may appear high in the first place, especially for headsets that require a computer with a powerful configuration next to it. The other factor most often cited is nausea caused by image movements associated with motion sickness. Finally, the definition of the screens is not yet up to that of the eye which perceives at such a close distance all the defects.
COMPARISON OF THE BEST VR PCS 2020: PRICE, REVIEWS, CHARACTERISTICS, WHICH ONE TO BUY ? You want to get into virtual reality, and invest in an Oculus Rift or HTC Vive headset ? You will need a computer worthy of the name, powerful enough to run applications and games in VR. Learn how to choose a VR Ready PC, and check out our comparison of the best models available on the market.
Editor's choice: Alienware Aurora For us, this computer has the best power/price ratio. Specially designed to support HTC Vive and Oculus Rift headsets, it is the perfect mid-range product to make the most of virtual reality. Add to this that the case is very elegant. Among all the pre-built computer offerings, the AlienWare Aurora is the one we prefer to play VR games.
CPU: Intel Core i5-7400 quad-core 3.5 GHz

Graphics Card: NVIDIA GTX 1060 6GB

RAM: 16GB DDR4

Hard Drive: SSD 256GB / HDD 1TB

Price: From 1,165 euros
Cheapest: CYBERPOWERPC Gamer Xtreme VR Enjoy virtual reality at the lowest price. This desktop computer has been designed to enjoy the performance of the HTC Vive and Oculus Rift at the lowest price. Keyboard and mouse are included in this pack. For only 600 euros, all the VR games available on the market are at your fingertips. Perfect for small budgets.
Processor: Intel Core i5 2.8 GHz
Graphics Card: AMD Radeon RX 480
RAM: 8GB DDR4
Hard Drive: HDD 1TB 7200RPM
Price: From 600 euros Acer Predator G6: the best design This Acer computer has the same configuration and price as the Lenovo Y900. It is distinguished by a fast and robust design, whose front leaves free access to the hard drive. On the other hand, the side panels require a screwdriver to be opened. A red turbo button activates a processor overclocking software function. The machine comes with the Steel Series keyboard and mouse.
Processor: Intel Core i7-6700K 4GHz

Graphics Card: Nvidia GeForce GTX 980 4GB

RAM : 16GB DDR4 SDRAM 2133MHz

Hard Drive: 256GB SSD + 2TB HDD 7200RPM

Price: From 1 600 euros
The best VR ready pc from Asus at a low price: the ASUS G11CD-WB51 If you have a small budget to invest in a VR ready kids computer and want something more powerful than the CYBERPOWERPC Gamer Xtreme VR, the ASUS G11CD-WB51 is for you. Configurations start at around 850 euros, but you will not lack performance for this price. No problem to run all currently available VR games.
Processor: Intel Core i7-6700K OC 4.7 GHz

Graphics Card: GeForce GTX 1060

RAM : 8GB DDR4 SDRAM 2133MHz

Hard drive: HDD 1TB

Price: From 850 euros
The Dell selection: Dell XPS 8900 SE This computer is one of those that Oculus has chosen to accompany its Rift headset. It has a Core i5 processor and an Nvidia 970 graphics card. The machine therefore offers the minimum system requirements to operate the Rift. Its design is not very attractive, and no liquid cooling system is incorporated. Despite everything, its price is affordable and it allows to run perfectly the games currently offered on the Oculus Store.
Processor: Intel Core i5-6400 2.7 GHz

Graphics Card: Nvidia GeForce GTX 970 4GB

RAM : 8GB DDR4 SDRAM 2133MHz

Hard Drive: HDD 1TB 7200RPM

Price: From 1 070€
VR READY COMPUTER BUYING GUIDE To use virtual reality headsets like the Oculus Rift or HTC Vive, it is necessary to invest in a powerful computer. To function properly and without latency, these devices require high-performance configuration.
The price of VR
Virtual reality on PC is therefore, at present, an expensive hobby. The assembled "VR Ready" PCs (compatible with virtual reality headsets) start at around 750€.
There are also three types of VR Ready configuration : basic (from€ 750), advanced (from€ 1200) and Gold (from€2200). Fortunately, Basic VR Ready configurations are enough to make virtual reality run smoothly. Advanced configurations help ensure that the computer will continue to perform for future generations. Finally, Gold configurations offer extreme performance and even allow SLI / Crossfire.
PC VR Ready Minimum Requirements
For the Oculus Rift, the minimum system requirements are a Windows 7 SP1 64 bit computer, an NVIDIA GTX 970 / AMD R9 290 graphics card, an Intel i5-4590 processor, 8 GB of RAM, an HDMI 1.3 jack, and 3 USB 3.0 ports as well as a USB 2.0 port.
For the HTC Vive, the minimum system requirements are a Windows 7 SP1 computer, an NVIDIA GTX 970 / AMD 290 graphics card, an Intel I5-4590 / AMD FX 8350 processor or higher, 4GB of RAM, an HDMI 1.4 / DisplayPort 1.2 output, and a USB 2.0 port.
For these two headsets, the minimum configuration should maintain a refresh rate of 90 frames per second for each eye. Even the cheapest VR Ready PCs guarantee this level of performance for the first generation of virtual reality games and applications. However, it is possible that future games will require a more powerful machine.
PC VR Ready: Which price range to choose ?
Since its recent price drop in March 2017, the Oculus Rift headset is sold for 589 euros.. The HTC Vive meanwhile is available for 899€. In total, if you start from scratch, count at least 1200€ (for an Oculus Rift and a basic VR Ready PC).
The right compromise seems to be around 1500€. For this price, you can get a PC with an I7-6700K processor, an Nvidia GeForce GTX 980 graphics card, and enough disk space for the heaviest games.
The superior range of machines will usually offer you more RAM, a GeForce 980ti graphics card, even more disk space and other side benefits like a nicer design, a more ergonomic keyboard, overclocked parts and personalized customer service. The gradual rollout of Nvidia 1080 cards will nevertheless change the price balance.
Design and improvements
In addition to the price criterion, we must take into account the design criterion. There are small chassis, and huge towers. So it is suitable for everyone to choose a model according to their own preferences and the available space at home.
Similarly, some PCs are easily upgradeable and customizable, while others are not provided for this purpose. It is of course better to choose an upgradeable model, so that you can improve your computer as the virtual reality market evolves. However, some will probably not feel able to make these improvements on their own.
Should we buy a VR Ready computer now or wait a little longer ?
Given the very rapid pace at which the PC market is evolving, and at which the virtual reality headset market will probably evolve, it is pertinent to ask whether it is better to buy a computer now, or wait for the next generation.
However, the recent release of the relatively affordable Nvidia GeForce 1080 TI and VR Ready graphics cards, which propel most next-generation PCs, make the immediate purchase worthwhile. The next generation of VR Ready PCs may require a more expensive graphics card.
A wise choice is to opt for a bundle that includes a PC and an Oculus Rift. These bundles are offered directly from Oculus, while the Taiwanese HTC also offers some special offers.
Note that the minimum characteristics required to rotate the Oculus Rift are due to drop very soon. Oculus recently introduced Asynchonous TImewarp and Asynchronous Spacewarp technologies to compensate for the lack of frames per second on the least powerful PCs. It will now be enough of an Nvidia GTX 960 graphics card, an Intel i3-6100/AMD FX4350 processor, and 8GB of RAM.
Similarly, other virtual reality headsets will arrive on the market over time. Some will compete with the Rift or Vive, and will be able to run on less powerful machines. If VR Ready PCs currently seem too expensive to you, it may be better to wait for these innovations.
Benchmark
Some of the PCs presented in this comparison have been subjected to traditional benchmarks, but also to tests specific to virtual reality. These tests are offered by Oculus and Valve. The Oculus test evaluates all the components of a computer (CPU, GPU, RAM), and defines whether it is powerful enough for virtual reality. The Valve test, the famous SteamVR, checks the components but also performs a graphical benchmark by simulating the stereoscopic view of a video game in VR.
The PCs presented in this comparison received a green VR Ready mark at the end of the Oculus test. Regarding the SteamVR test, these machines were given a score between 6.5 and 11. A score of 11 represents the top of the top when it comes to PC VR Ready at the moment.
We hope that our list of VR apps and tools is helpful for our customers.