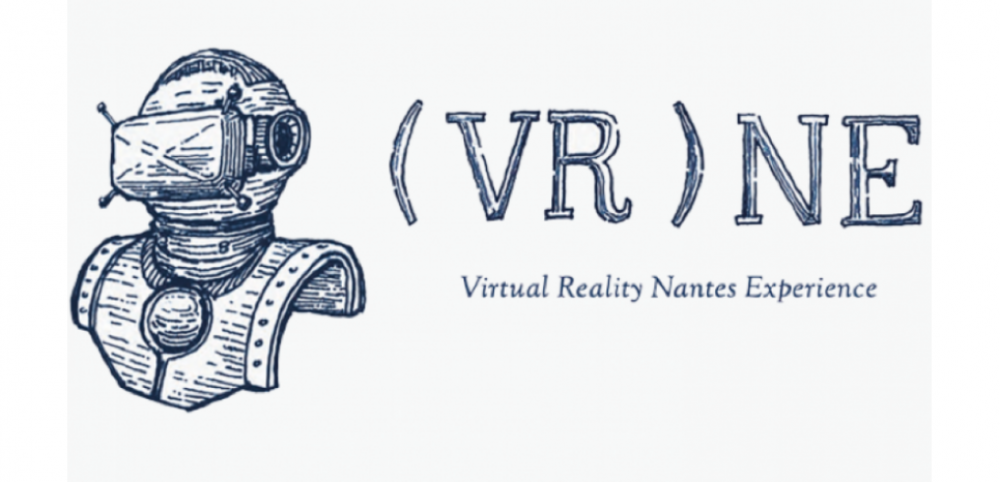 Virtual reality: underwater diving with Jules Verne
DIVE. It's complicated to move underwater in a diving suit. We're slow, we're heavy. And if, as is likely, you have never experienced it, you can catch up at the Carreau du Temple, in Paris, where the Futur en Seine festival takes place. There, among the stands under the glass hall, in the square reserved for tourism and entertainment, the students of the Nantes School of Design have their scuba demonstrator tested. The idea ? Immerse yourself, literally, in the world of Jules Verne with an Oculus Rift virtual reality headset. But not only.
The experiment, part of a larger project by the school's Readi Lab called project (VR)ne, is a stroll through the seabed populated by nods to the writer (a rock bearing his image appears at one point), all in scuba. The project is not limited to a visual experience, it also reproduces the typical uneasy progression induced by this diving equipment. Wearing the head-mounted headset, we are invited to climb on … a gym stepper, and to press with effort each of the two large pedals, one after the other, thus driving our progress in virtual 360-degree scenery with a real physical sensation (haptic feedback).
Research to reduce motion sickness
The stepper is obviously tampered with. Each pedal is provided with a metal plate connected to an electronic board itself connected to the computer. This card is programmed to control a keyboard key, in this case the F key, which corresponds to the " Forward "function. The object of the experiment is both the realism of the sensations but also the attenuation of motion sickness, this nausea caused by the headsets due to a shift perceived by the brain between the real gestures and what happens on the screen of the helmet. Indeed, allowing the person to move, to make real movements to evolve in the simulated universe makes this shift less present since we inject real (gestures, effort) into the virtual.
This project is only a first step since the students are working on what comes next: an experience inspired by Around the World in 80 days, entitled Around the World in eight minutes. It will be presented during the" Nantes Digital Week " in September 2016.