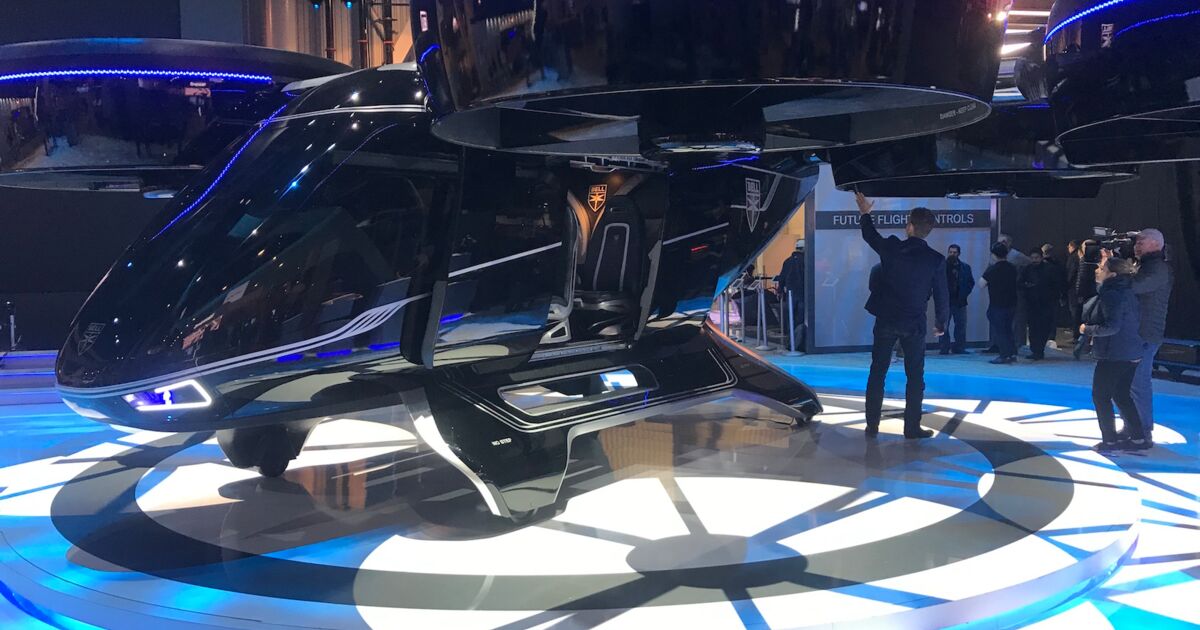 Uber recruits a French AI specialist for its research center in Paris dedicated to the flying taxi
The Uber technology platform has found the director of its Paris research center dedicated to its flying taxi project, and announced in May 2018 at the time of the VivaTech show.
Uber has thus chosen to appoint François Sillion, previously interim CEO of Inria – a public research organization dedicated to digital sciences and technologies — to the position of director of the Advanced Technologies Centre in Paris (ATCP), the name of the research and development center.
A former student of the École Normale Supérieure and holder of a doctoral thesis from the University of Paris-Sud, François Sillion, 54, is a recognized specialist in artificial intelligence. Until last December, he was director of the coordination mission of the national AI research program.
"François combines academic excellence, experience in managing teams composed of diverse talents and knowledge of the French and European institutional world," Eric Allison, director of aviation programs at Uber, said in a statement.
François Sillion has successively held research positions at Cornell University (United States), CNRS and Inria (since 1998) as well as visiting research positions at MIT (USA) and lecturer at Ecole Polytechnique.
With a budget of 20 million euros over five years, the ATCP's initial objective is "to support Uber Elevate in its ambition to offer urban air transport at an accessible price through a network of electric vehicles with vertical take-off and landing (VTOL)," the company said in a statement.
François Sillion will be in charge of recruiting a team of researchers and engineers specializing in machine learning and artificial vision. Interviewed by Business Insider France, he did not give a number.
His team will work in particular on the entire environment that will allow the development of Uber Elevate – while there are many air restrictions in public space: airspace management, autonomy, real-time communication networks, energy storage, charging systems and the reliability of the software used (safety and security).
France competing with 4 countries to host tests
At CES in Las Vegas, Uber presented with its partner Bell a first prototype of these machines of the future.
In an interview with Les Echos, Dara Khosrowshahi said last spring that he thinks Uber Eelevate will not see the light of day until 2025 at "affordable prices".
"The Elevate project consists in adding a third dimension to mass transport for longer distances within the 'super-cities'. I see the first commercial applications developing around 2025 and beyond. The aim of Uber is not to offer rides at 300 or 400 euros, we are aiming for a market for everyone," he told the business newspaper at the time.
Los Angeles and Dallas are the first two cities in which will be carried out. According to our information, Uber Elevate will select in 2019 its third partner city in one of the five countries still on the list: Australia, Brazil, France, Japan and India.