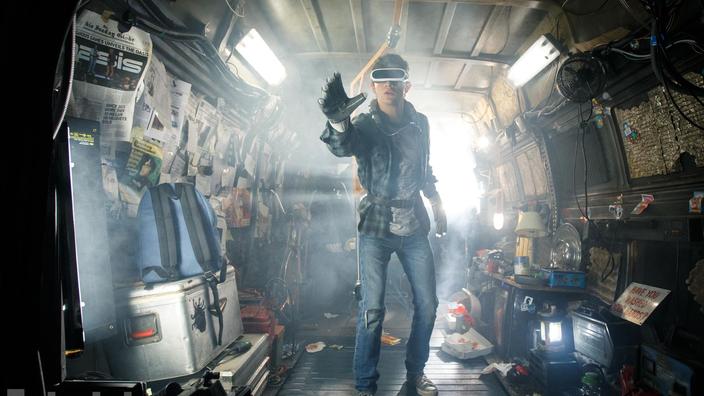 Tye Sheridan adept at virtual reality in the new Spielberg
The American director has just unveiled a first glimpse of his next feature film, Ready Player One, in which the 20-year-old actor embodied the main role. By adapting Ernest Cline's novel, the father ofE. T. makes a comeback in the world of SF.
A new feature film that marks the return of Steven Spielberg to the SF universe, twelve years after The War of the Worlds (2005). The director of Encounters of the third type, E. T. the extra-terrestrial or Minority Report has unveiled, via the site Entertainment Weekly, a first official photo of his next film: Ready Player One.
We see the young American actor Tye Sheridan decked out in virtual reality equipment (sight glove and VR headset) in what looks like an old van. An image that reveals more than it seems because it sums up the whole pitch of Steven Spielberg's feature film, which adapts Ernest Cline's novel Player One.
Treasure hunt in a virtual world
The story is about Wade, an orphaned teenager who, in the near and chaotic future, escapes from his daily life by participating in a treasure hunt in the virtual world of the OASIS.
At only 20 years old, Tye Sheridan is already a regular among the great American directors. He was discovered in 2011 in Terrence Malick's The Three of Life and the following year in Jeff Nichols ' film, Mud – On the banks of the Mississippi.
After starring in Joe (2013) or X-Men: Apocalypse last year, he will be on the poster of Really Player One, expected in French theaters on March 28, 2018. Steven Spielberg's other film in the works, The Papers , which reunites Tom Hanks and Meryl Streep, should be released in 2018.