Turban goal costs Switzerland victory-the highlights in the video
Published on 12.06.2021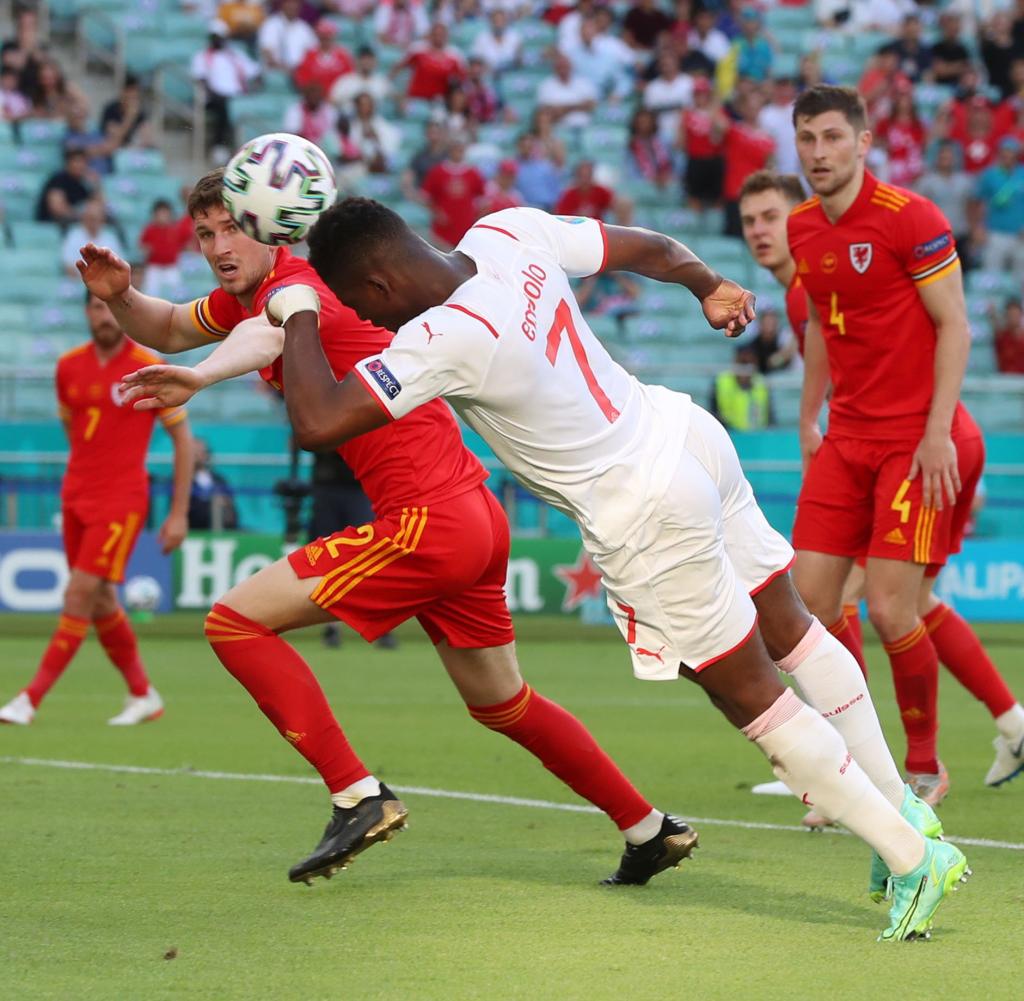 The 1-1 draw against Wales at the start of Euro 2021 left Swiss professionals with hanging heads. The Swiss are considered the secret favourites at the European Championship, but could not do justice to this intended starting position.
Even the lead goal by Breel Embolo in the 49th minute did not bring the necessary security. The Borussia Mönchengladbach striker headed in the interim 1-0 and later said: "It's tough for us. We lost two points."These were probably firmly planned against outsiders Wales. Embolo also went straight to the fault analysis: "We have to be more consistent in the last part of the pitch and improve in the little things."
The Swiss coach Vladimir Petkovic sounded somewhat more superficial, but equally critical: "We try to recover as quickly as possible and concentrate on the next game."In this one, it will be next Wednesday against the strong-starting Italians, who defeated Turkey 3-0.
A circle of jubilation after the draw
Meanwhile, the Welsh were in the best mood. A loud "Come on" was heard in the cheering circle about the point win. Many eyes were on superstar Gareth Bale, who disappointed in several seasons at Real Madrid and finally found his way back to old form at Tottenham Hotspur.
Bale remained without scoring, but drove his national team again and again. And also showed himself as a leader after the draw: "I think we showed a lot of character and worked hard. I'm proud of the boys."
Read also
Italy legionnaire Aaron Ramsey, the second star in the Welsh team alongside Bale, said: "We can be proud of the point. We can build on that."
Kieffer Moore equalized with his goal in the 74th minute. Moore's jubilation – with turban after a collision-was indicative of the will of his team. As a result, Wales defended the point win, did not allow a goal even in the five-minute injury time.
MagentaTV with problems in transmission
The part of the German football fans who wanted to watch the game through MagentaTV did not see anything. Apparently, the servers of the Telekom subsidiary were overwhelmed by the rush.
Many received an error message when they only called up the provider's website: "Error 503 Backend fetch failed."On Twitter, the hashtags #magentatv and #freetv trended. Also at the portal "allestoerungen.de" error messages from users skyrocketed during the Wales vs Switzerland game. A botched start as well as for the Swiss national team.
Here you will find third-party content
To interact with or display third-party Content, we need your consent.
Enable external content