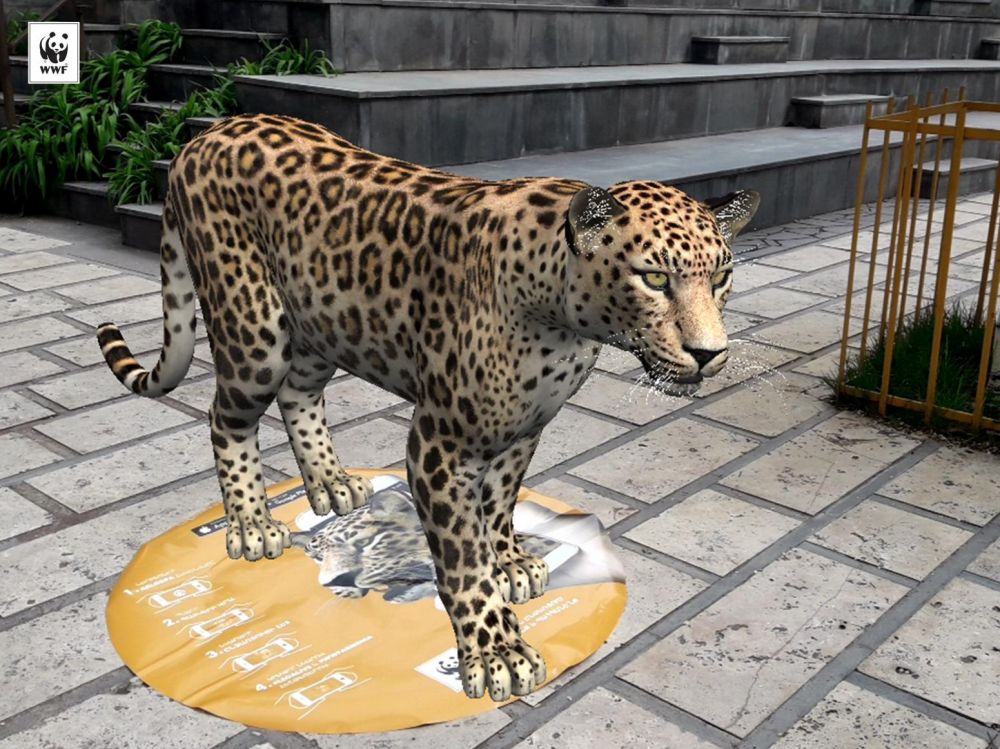 In Armenia, augmented reality comes to the rescue of Iranian leopards
"The use of modern technology will increase the effectiveness of awareness campaigns by helping to create a unique connection between man and nature," says Arsen Gasparyan, coordinator of the leopard conservation project of the Armenian branch of WWF. The NGO has also played the digital card in its latest campaign focused on the conservation of Iranian leopards (Panthera pardus saxicolor), a threatened subspecies. This one, named "Take a Photo with the Leopard", allowed the general public to get closer than ever to the felines.
Thanks to a specific marking on the ground, a leopard appears on the screen of the smartphone
For this campaign, WWF partnered with Arloopa, a company specializing in the development of virtual reality and augmented reality applications and games. This one has created an application that allows, thanks to a specific marking on the ground, to see and hear a leopard. As can be seen in the video below, the animal appears when the photo app is active. Visitors can then take a photo or video of themselves with the leopard.
© Youtube / ARLOOPA Augmented / Virtual Reality
The attraction has already been placed in many places such as Yerevan State University (capital of Armenia), the Botanical Garden or even a Hilton hotel. In December 2017, WWF-Armenia announced that more than 250 schoolchildren from remote villages were able to see this feline in 3D. Children were introduced to wildlife monitoring and at the end of each session, they received educational materials about Iranian leopards.
Action with the general public and on the ground
The use of augmented reality should help WWF achieve its goals regarding Iranian leopards. These aim, among other things, to reduce illegal activities outside protected areas, increase the reception capacity of these same areas in southern Armenia, improve leopard monitoring and above all to raise awareness of the conservation of Iranian leopards.