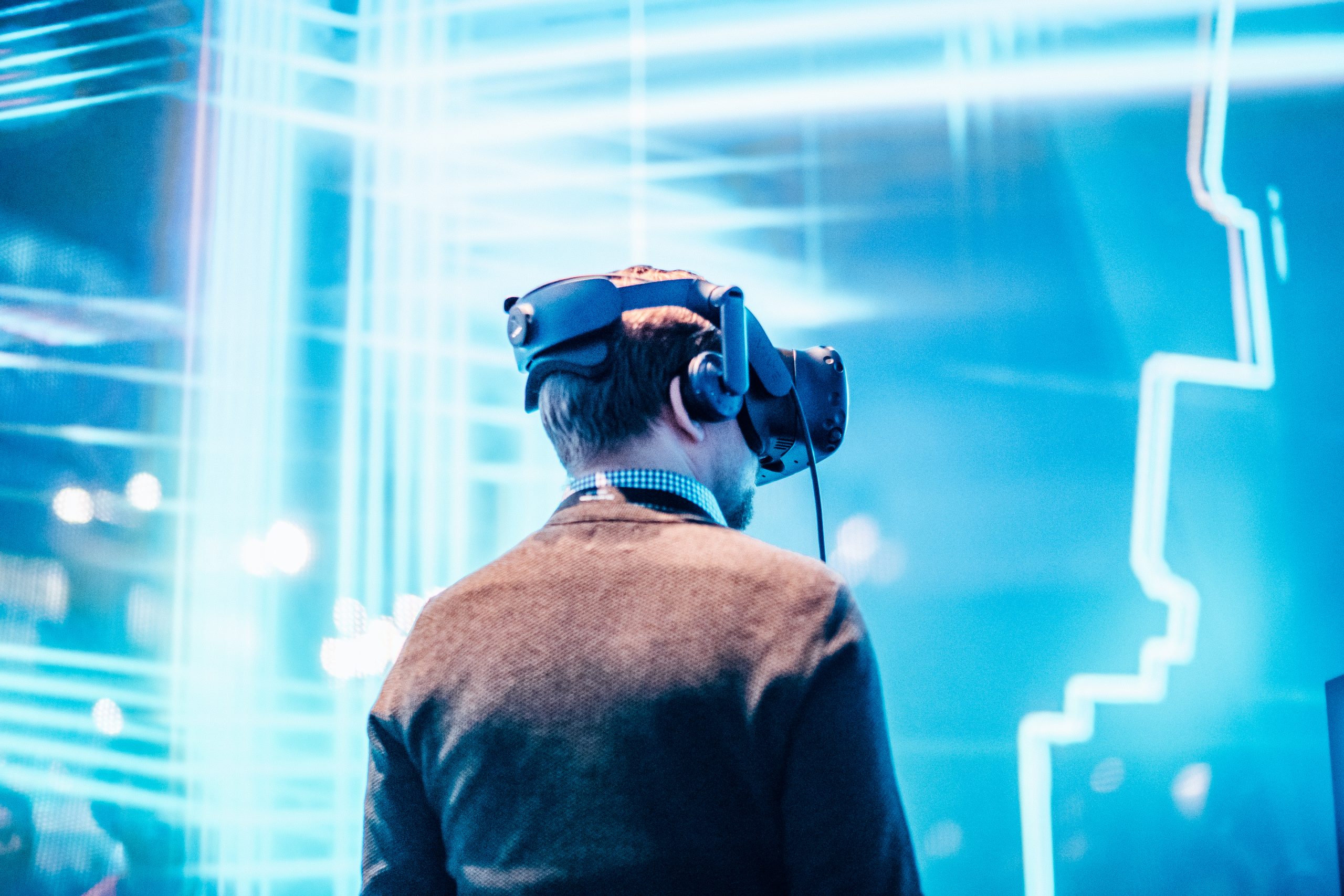 Five trends in focus

In 2018, the consulting service company Accenture identified five main technological trends that will affect business around the world in the coming years. Among them are artificial intelligence, augmented reality, data reliability and integrity, a new type of infrastructure, and an all-pervading Internet.
Citizen Artificial Intelligence

The use of AI is no longer limited to just training an algorithm to perform specific tasks. Rather, we are talking about using such a system as a responsible representative of business and an active member of society.

The Accenture report says that 81% of managers believe that in the next two years, artificial intelligence will work alongside people in their organizations in the role of a colleague, assistant or trusted adviser. Also, 72% reported that they strive for transparency of decisions and actions based on the use of AI, so that customers trust their companies more. As these technologies penetrate into society and increase their influence on it, businesses should work to make AI solutions more understandable and understandable.
According to Accenture experts, this is similar to the process that humanity went through as it grew and mastered new knowledge. People learned to learn, mastered rational thinking and explained their thoughts, then began to take responsibility for their decisions. This is more than just a program. Artificial intelligence becomes a citizen who needs to be raised with responsibility. Many companies continue to treat this technology as a software, a tool. But no one expects the tool to act responsibly and explain its actions, as well as cooperation. Since AI decisions affect people, companies should train AI in all of the above and other things.
Augmented Reality

Teleportation has not yet been invented, but virtual and augmented reality can take us anywhere, and distances are becoming a concept from the past.

Augmented Reality (XR) is the first technology that is able to move people in time and space. It erases the importance of the place for companies and society. Solutions based on XR technologies eliminate physical distance when interacting with employees and customers-this is stated by 80% of company executives surveyed by Accenture. The importance of being ahead of the competition in terms of mastering XR-based solutions is understood by 27% of respondents. Leading companies in this field use XR to solve the most painful problems in business. Whether it's staff training, daily productivity, engaging interaction with customers — augmented reality makes it possible to reformat a business without looking at the factor of physical distance. With its help, businesses can get access to experts all over the world.
A new class of technologies opens up new perspectives on what is possible at all, what new solutions can be created to overcome the limitations of physical distances.
Data reliability

Inaccurate and distorted data pose a threat because they compromise the insights on which companies base their plans, growth and operational activities.

Autonomous data-based decision-making is a method that is rapidly spreading in a wide variety of industries. The reliability and integrity of data becomes the most important condition for leadership.

According to the survey, 82% of companies are increasingly relying on data that is used for automated decision-making, even in critical moments for business. Also, 79% of respondents agree that critical systems and strategies in their companies are based on data, although not all of them invest in verification tools. By investing in these tools, companies will be able to extract more value from data and successfully implement various digital transformation initiatives. Otherwise, investments in systems based on data processing may be in vain.
Business without friction

Companies need to establish strategic partnerships in order not to be left behind. With the help of technologies, these partner networks can be built faster and through a larger number of ecosystems than before. But outdated information systems prevent this. Microservice architecture, blockchain, and smart contracts are important components of a technological partnership. Those who invest in them today will determine how the business will build transactions in the future.

The survey showed that 36% of companies have concluded two or more times new partnership agreements than two years ago; 60% of executives reported that blockchain and smart contracts will become critical for their business in the next three years.

Robotics, the reality of immersion, artificial intelligence, connected devices raise the technical complexity in the physical world to a new level. But companies should not rely on outdated IT infrastructure. New intelligent technologies require new hardware and software tools.

The balance of cloud computing and edge computing, a new look at "hardware" will help companies use intelligent systems everywhere. In an Accenture survey, 63% of managers reported that they believe that in the next two years they will need customized equipment and accelerators to meet the demand for an intelligent information environment. Also, 83% of respondents agreed that the final architecture (edge architecture) will accelerate the process of maturity of many innovations.