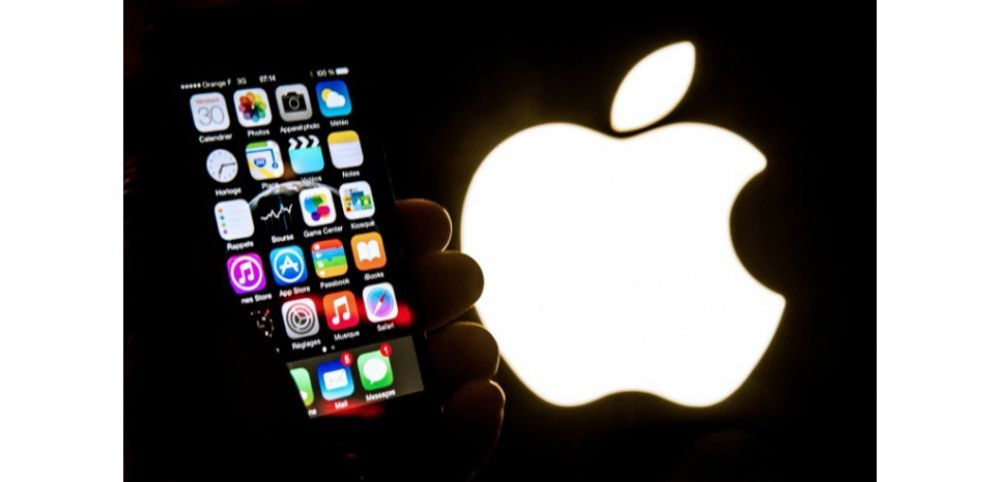 Apple will have to prove that it can still make you dream
San Francisco (AFP)-is Apple facing a simple "pause" in its growth, as its boss Tim Cook assures, or a more fundamental loss of the ability of its leaders to make people dream with new products, such as the Mac or the iPhone?
The question arose on Wednesday on Wall Street, where the Us computer group fell around 19: 00 GMT by more than 6%, the equivalent of almost 40 billion market capitalization, after the announcement the day before of a decline in its revenue for the first time in thirteen years and forecasts auguring at least another difficult quarter.
The designated culprit is the iPhone: this growth engine on which the apple brand has relied for years has stalled, with quarterly sales falling, unheard of since the release of the device in 2007.
Has Apple relied too much on its star product?
Analysts at FBN Securities say in a note "worried that, more than four years after being appointed as chief executive at the end of 2011, Tim Cook has not delivered truly innovative products".
The Apple Watch smartwatch, released last year, represents the only true product category in which the apple brand has launched in recent years.
In the absence of official figures on its sales, observers can only speculate on the success and real utility of this device that remains an accompanying product of the iPhone, in the same way as a recent service like Apple Pay.
Rumors also circulate about projects in virtual reality, or in the automobile, recalls FBN. "But the entry into cars would be years away, and it is not at all clear if Apple would have success", especially with the advance that Tesla seems to take with its Model 3 already ordered to hundreds of thousands of copies more than a year before its release.
– Find a new Steve Jobs –
"The pace of innovation has completely slowed down at Apple, and the projects Tim Cook talks about, it takes too long," laments Trip Chowdhry, analyst at Global Equities Research.
For him, "the problem at Apple is at the top", with a "lack of vision, passion" from Tim Cook, CFO Luca Maestri and sales manager Angela Ahrendts. And his solution is radical: "Get rid of these three people, and Apple will return to its former glory"
The analyst recalls that " where Apple has had results so far is on the vision of (late boss-founder) Steve Jobs. We have to find someone who is at least as good as Steve Jobs in terms of vision, passion, anticipation and understanding" of the market. He himself campaigned for Jon Rubinstein, a former Apple executive who had worked on the iPod.
"The fundamental problem for me is: do they make products that create lust, the will to move to the new model?", pointed out for his part Guy Kawasaki, former head at Apple (he had notably helped launch the Mac in the 1980s), on the CNBC television channel.
"For many people, when you look at an iPhone 6 (released in 2014 Editor's note) and a 6S (the following year), is it so different? And when we imagine an iPhone 7, or the rumors about the iPhone 7 (expected this fall), it is going to be basically the same thing, we will not be able to plug his headphones on, is changing for a better camera, is it enough?", adds Mr. Kawasaki.
"With Steve Jobs, we were in this field of distortion of reality, so you could believe that making a smaller iPhone was a big deal or a revolution. It's not as convincing anymore, " he admits. "We need a product that makes the leap to the next turn" technological.
In the meantime, many analysts are reduced to advising patience.
"Investors simply have to wait until 2017, when comparisons will be easier" than with last year when Apple sold a huge amount of iPhone 6s, writes FBN.
Canaccord also notes that the large iPhone user base offers the group " long-term opportunities to create revenue growth through the sale of additional products, services and software," and that phone sales are expected to pick up with the iPhone 7.
Still, it will be necessary to convince investors that the iPhone will really "change the game", notes RBC Capital Markets.