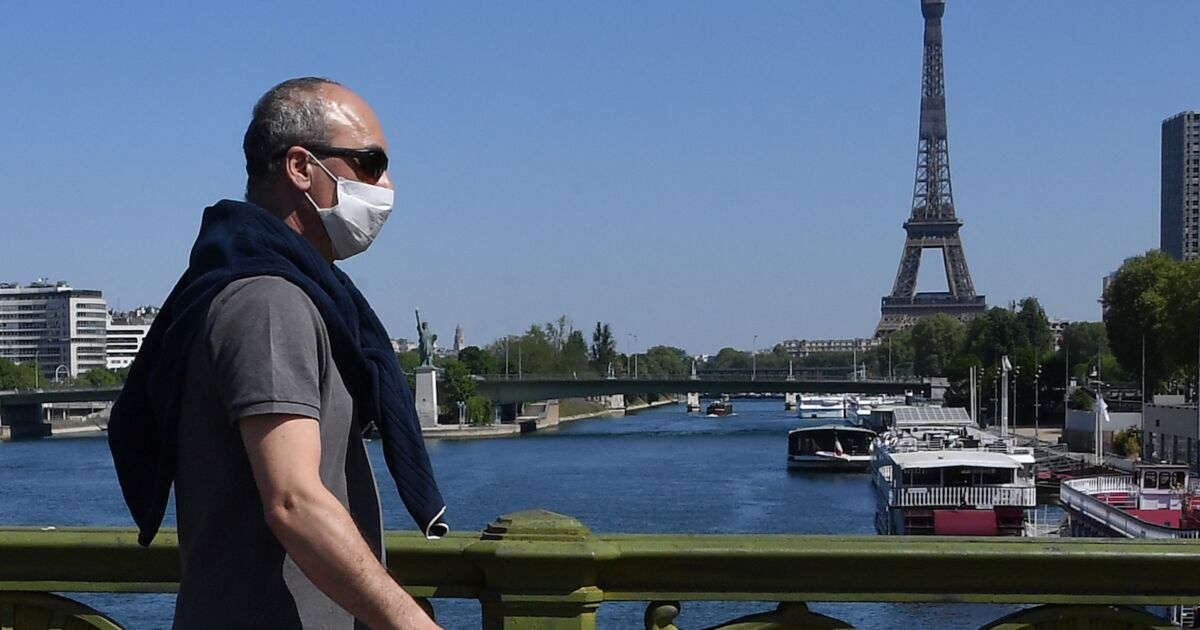 AlloCovid 'intelligent' number is launched to inform patients and monitor the evolution of the epidemic
A new national issue is launched on Monday 27 April by researchers from Inserm and the University of Paris. Called AlloCovid, it is intended to "inform and ensure real-time monitoring of the epidemic thanks to artificial intelligence", seven days a week and 24 hours a 24. People over the age of 15 wishing to check whether their profile or health condition requires special attention can now contact AlloCovid on 0 806 800 540 at the cost of a normal call, "as many times as their condition would require," says a statement.
"They will then be put in touch with an 'intelligent' virtual agent, able to synthesize the medical information transmitted and guide them on their susceptibility to be affected or not by Covid-19," he adds, specifying that the service is "free". The digital assistant is also able to "detect signs of severity of the disease, as well as vulnerable patients requiring special attention". From the answers, he will direct his interlocutor to the end of the line after a questionnaire of three minutes maximum. And advise then to call the 15, a gp or stay confined at home.
Anonymized data transmitted daily to Santé publique France
This device must also optimize the collection of data to ensure a real-time monitoring of the epidemic everywhere in France, DOM-COM included. It makes it possible "to accompany the confinement exit and immediately detect potential outbreaks of resurgence, synergistically and complementary to existing devices (maladiecoronavirus.fr, SOS doctors, Sentinel network, etc.) centralized by Santé publique France," explains the statement. AlloCovid will transmit daily "in an anonymized manner" all the data collected to Santé publique France.
The calls are located thanks to its postal code that must be specified to the virtual assistant at the end of the line, but the phone numbers are not stored. "The main interest", explains to France Bleu Xavier Jouven, cardiologist at Hôpital européen Georges-Pompidou and researcher at Inserm, "is to be able to identify live communes in France where cases are increasing rapidly."
An alternative to StopCovid
In accordance with the CNIL's recommendations, this project was accompanied by data protection specialists while "the visualization and analysis of the data collected will be ensured via the collaboration between Inserm and E.Voyageurs SNCF", a subsidiary of SNCF. AlloCovid was made available to the UAS-78 and tested for seven days during April, before being extended to the national territory from Monday. A thousand robots would be ready to answer a thousand calls simultaneously, according to France Bleu. A number that could double or even triple if necessary.
AlloCovid appears as a less intrusive alternative to the StopCovid app, which aims to track users through Bluetooth technology and is to be the subject of a debate in the National Assembly on Tuesday 28 April.
Read also — Here's how a government app to track Covid-19 patients would work
Get our latest news
Every day, the essentials of Business Insider news