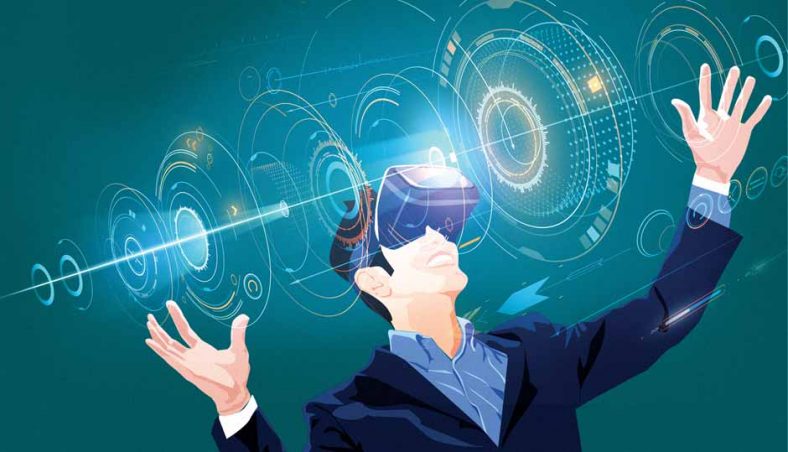 Which technologies stand before virtual and mixed reality?
Calling all virtual reality lovers! Yes, here also come augmented reality and mixed reality. Today, we are going to talk about virtual reality content creation and special technologies or tools needed. So, please have a look!
When it comes to creating content for virtual reality, you may do it by:
Capturing a 360-degree video.

For now, this is the most cost-effective way to make content for any virtual reality app. A 360-degree video is great for capturing real-life video footage.  Please note that to catch such a video, you will need a 360-degree spherical camera, such as  

360Heroes

or

RICOH THETA

. You can also use special software, for instance, Corel to take

professional-looking 3D videos.

Making a 3D animation or construction.

When there is a need to show something that can't be captured in the reality, 3D animation or 3D construction will help. With it, you can not only observe the nearby, freely looking around, but you can also interact in the environment. You can take advantage of the Structure Sensor, which, if attached it to a tablet, will work as a 3D scanner.
When it comes to special tools needed to create VR content, we can also divide them into two main groups:
The developer choice.

Developers need special tools to create virtual reality, augmented reality or mixed reality content. The most popular developer tools are Unity and

Unreal Engine

. Unity supports three programming languages: C#, UnityScript, and Boo. You can start with the free version and add finishing touches to it with the Pro version. When it comes to

Unreal Engine

, it supports only the C++, but comes with Persona animation system, Blueprint visual scripting system, Matinee timeline-based machine, and the cinematic system.

The non-developers choice.

Fortunately, today, non-developers can also create VR and AR content by means of special platforms, which offer in-built tools for creating engaging, interactive virtual reality or augmented reality. Generally, such platforms have an intuitive drag-and-drop interface and cloud-based system. But we have to admit that the functionality of any app created by such platforms will be several times poorer compared to the one, which is created by special developer tools- Unity and

Unreal Engine.
The Bottom Line
You can create virtual reality content by means of special cameras or by making 3D animations or 3D constructions. There are also possibilities for non-developers to get started with virtual reality content creation, but the obtained results can hardly be competitive with the ones created by professional virtual reality software developers using Unity and Unreal Engine.
Have we forgotten something? Please share your thoughts!