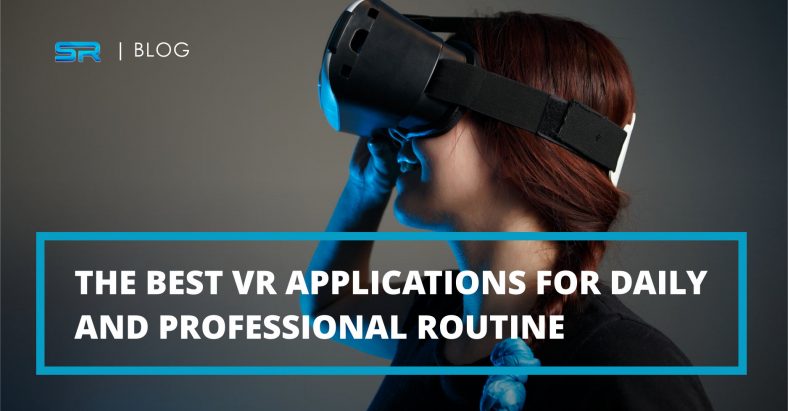 VR technologies in Profession
VR is used for commercial game and trading projects, as an evidence the games for Oculus Rift and HTC Vive are popular nowadays. But what about spheres besides gaming apps? Some market platforms begin to introduce new VR for a development of business ideas, services, and entertainment.
VR technological experts suggest their conjectures where the VR may be used in non-gambling apps in next years.
The professionals are always needed to improve their skills and gain a new experience. Some applications are made to lighten the working routine as efficient as possible. Their additional goal is to make the time at work more convenient and productive. These applications are:
AlertBoot for firefighters
The application provides a specialized method of additional practice for future firefighters for an instant reaction in dangerous situations.
The app helps professional doctors learn less experienced ones, provide realistic study for new experts and reduce the risk of accidents for patients.
Tilt Brush, PaintLab, VuildUS for architects, designers, and painters
The apps let people draw and paint in VR and transform their current projects in life.
VR in daily routine
It is difficult to imagine any human who works 24/7. A rest and an entertainment are both important conditions to perform a job perfectly and without any troubles.
In this connection, VR experts create some available and useful apps to spread customer`s worldview and make them enjoy daily routine. They are:
One of the biggest library of VR data, which may be demonstrated for people by the virtual theatre.
The app may provide the exploration of the most beautiful and thrilling places on the planet.
Google cultural app help anyone visit any virtual tour around popular museums or art exhibitions.
Within VR (music concerts and videos)
The app offers customers to be immersed into musicians' life, concerts and videos.
It does not matter when and where people use VR, the main thing is that people get maximum information, knowledge, experience, and ideas even they drink coffee in their favorite restaurant. They become productive anytime and everywhere.