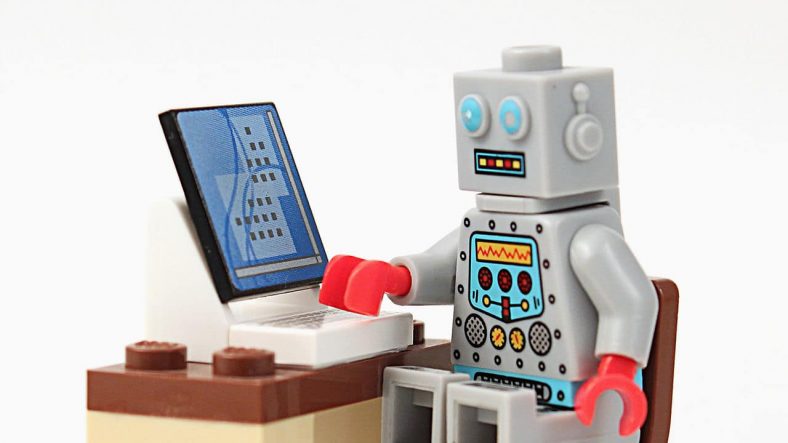 Secrets of Creating a Killing Conversational AI Chatbot
New New Best Friend: Conversational AI Chatbot 
Gone are the days when people used simple chatbots. Indeed, today any reputable business wants an AI-driven conversational chatbot. But do you know what it means in practice? We will tell you about it in the article below.
Thus, from its name, we can tell that the Conversational AI chatbot includes these three main features:
1. It is a chatbot.
What does it mean?
A chatbot is a smart computer application that was specially created to conduct conversations via auditory or textual methods with the customers.
What does it mean in practice?
You want to book a holiday and by looking for the best results at the site, you see a message: "Hello, Can I help You?" Yes, that's a simple example of a chatbot. It conducts primary conversations with the customers instead of a special employee working for that travel agency. From the technical side, this bot has a list of questions to answer and simply takes the right one corresponding to the topic.
The technical side
Use either chatbot frameworks or SDKs.

For instance, if you use the Landbot framework for creating conversational experiences that live online, no additional programming is needed.

To create a chatbot, use languages designed for creating a web API. The most popular ones are Node.js or PHP. But Java or Python are also a good way to go.
 2. It is conversational
What does it mean?
The program must be context aware. Simply speaking, it should somehow maintain the state of the conversation and be able to reply to the user request in the current context.
What does it mean in practice?
For instance, —
User — what is the weather like in New York today?
Bot — it' s warm and sunny now, around 15C.

User — how about tomorrow?

(Here, the bot should keep in mind that they were talking regarding the entity "weather" ( not, for example, a traffic jam or a reservation booking availability, even if these entities were discussed somewhere previously).
The technical side
Take advantage of the cognitive computing APIs. Yes, the Cognitive APIs can be a great help as they let your chatbot offer more personalized experience to your customers and internal stakeholders. The most popular Cognitive APIs are: Watson discovery API, Language translation API, Text analytics API, Tone analyzer API, and MS QnA maker API.
 3. It is AI and machine learning driven.
What does it mean?
The bot is powered by artificial intelligence and machine learning. Thus, unlike typical machine based architecture, where everything is based on the possible if-else conditions programming for any possible conversation state, the AI bot learns each time any action takes place based on the special training data.  
What does it mean in practice?
Let's imagine that your support chatbot SweetHome can't answer the double-edge question (because the SweetHome chatbot can't fully understand the content)—the chatbot sends this question to a human being and he or she responds instead. Meanwhile, the chatbot learns that that is how it should have responded. Therefore, the more conversations take place involving diverse conditions, the smarter the chatbot becomes. Yes, that's an incredible self-learning creature.  
The technical side
There are special tools, which help your AI chatbots become smarter. For instance,

Api.ai

uses the machine learning model, Reacast.ai and wit.ai allows using all intents available for similar tasks.

BotKit

will help you create an AI chatbot.  The other simple framework is called

Bottr

, it's written in Node.js and comes with a ready-made testing app. Gupshup's platform is also great for bot building, testing, and deploying.
The Bottom Line
Anyway, Artificial intelligence has filtered into everyday life and today, adding AI chatbots to your business is becoming a question of when rather than if. In the span of the next few years, the chatbots technology will become even more mature. How do you think, will it ever overcome the human brain? Please share your thoughts below.
P.S. Do you want to enrich your business with a Conversational AI chatbot? ServReality is there to create your ultimate AI chatbot!