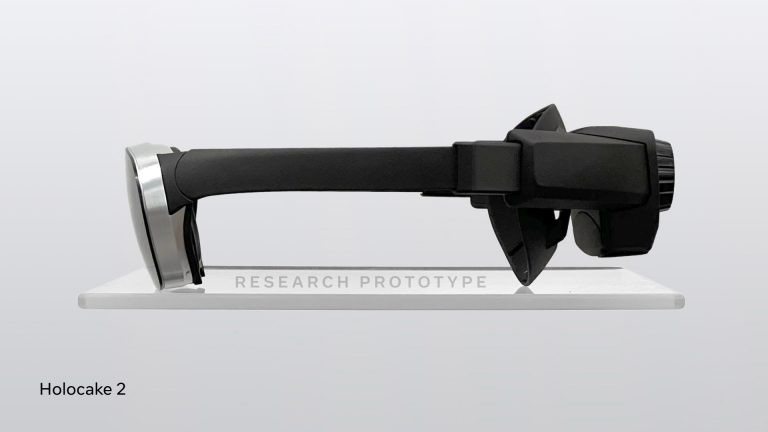 Zuckerberg shows off 4 VR headset prototypes
Mark Zuckerberg has used his Facebook account to teach again four VR headset prototypes, devices in which they work in Reality Labs with the aim of making what we see through a viewfinder, thinner and lighter than current ones, indistinguishable from reality.
I show some VR headset prototypes as part of our research to make the metaverse as realistic as the physical world. You have to solve the problems of retina resolution, multiple focal depths, high dynamic range and much more, and then fit all that technology into lighter and thinner devices than existing ones. We have the best teams in the world working on all these problems," says Mark Zuckerberg
Technologies needed to reach that goal:
Retina Resolution: it is necessary that the screens have a resolution as high as that of the human eye, of 60 pixels per degree. The prototype they are working on about this is called Butterscotch.
Focal length– varifocal lenses or a system that allows focusing on both very close and distant objects. As an example he mentions the project Half Dome.
Solving optical distortions which causes the current lenses.
HDR (High Dynamic Range): the images we see must have as much information about the lights as the shadows, they must allow us to see details in both very dark and too bright scenes. The colors should be as vivid as in the real world.
Another of the prototypes he shows is called Starburst, designed to get those images with high dynamic range. Once these technological challenges have been achieved, the next step is to make them fit inside a thinner and lighter visor than the current ones. Zuckerberg gives as an example of this a fourth prototype, Holocake 2, who would wear holographic lenses.
The CEO of Meta dismisses the video warning that the road to achieving this is still long, and that he is looking forward to launching a device with those features in the coming years.