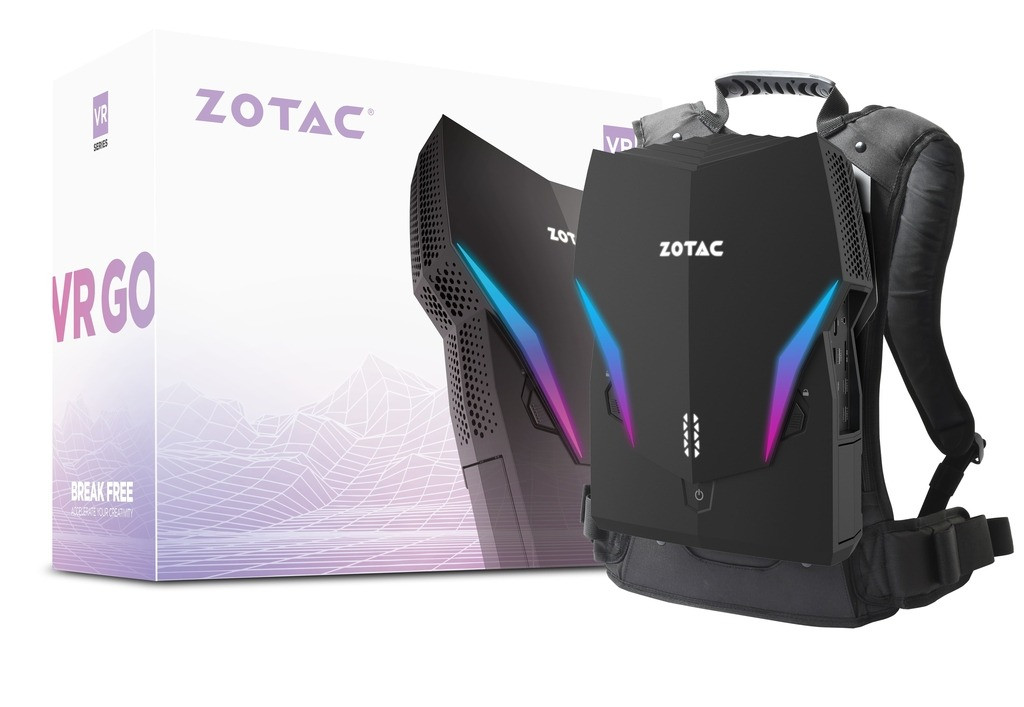 Zotac presents its VR GO 4.0 backpack PC
The Computex 2022 fair has started today in Taipei and the Zotac Technology company has presented, among other things, two products related to immersive realities XR, a mini-computer "prepared for the metaverse" called ZBOX PI336 Pico, and the PC-backpack VR GO 4.0 Backpack.
The mini-computer ZBOX PI336 Pico it measures 115 x 76 x 20.7 mm, has Windows 11 pre-installed, integrates a 4GB LPDDR4X memory and its processor is an Intel Celeron N6211 dual-core. Its storage capacity is 128 GB, expandable using Micro SDXC cards.
The feature that makes it ready for the metaverse is, according to Zotac, its WIFI 6E support for latency-free wireless connections. Other of its connection possibilities are its HDMI 2.0, Blutooth 5.2, three USB 3.1 (one of them USB-C), Displayport 1.4 and Gigabit LAN of 1000 Mbps.
Team Zotac VR GO 4.0 it is a backpack-shaped PC with Windows 11 Pro, designed to create or play with unprecedented freedom of movement and the most reliable connectivity, providing total immersion, the company claims. Carrying it on your back and connecting any VR, AR or MR viewer to it, we will be able to visualize and interact in brilliantly rendered architectural spaces, and reimagine artistic and entertainment experiences.
Features VR GO 4.0
Intel Core i7 8-core/16-thread processor
NVIDIA RTX A4500 16 GB GDDR6
16GB DDR4 memory, 512GB M.2 SSD
Upgradeable storage and memory
Top- and side-loaded I/O ports
SPECTRA 2.0 RGB Lighting
The duration of its two batteries allows 50 minutes of play, expandable time thanks to the fact that they can be hot swapped. To be comfortable and ergonomic, straps and supports, which are sweat-resistant, are padded. In addition, it has been designed thermally intelligent, with good heat dissipation. At the moment, no price or availability of either of these two products has been provided. The previous model of backpack VR GO 3.0 presented in 2020 it cost about 2, 100 euros.
Virtual Reality App Development Company | Unity Development Services