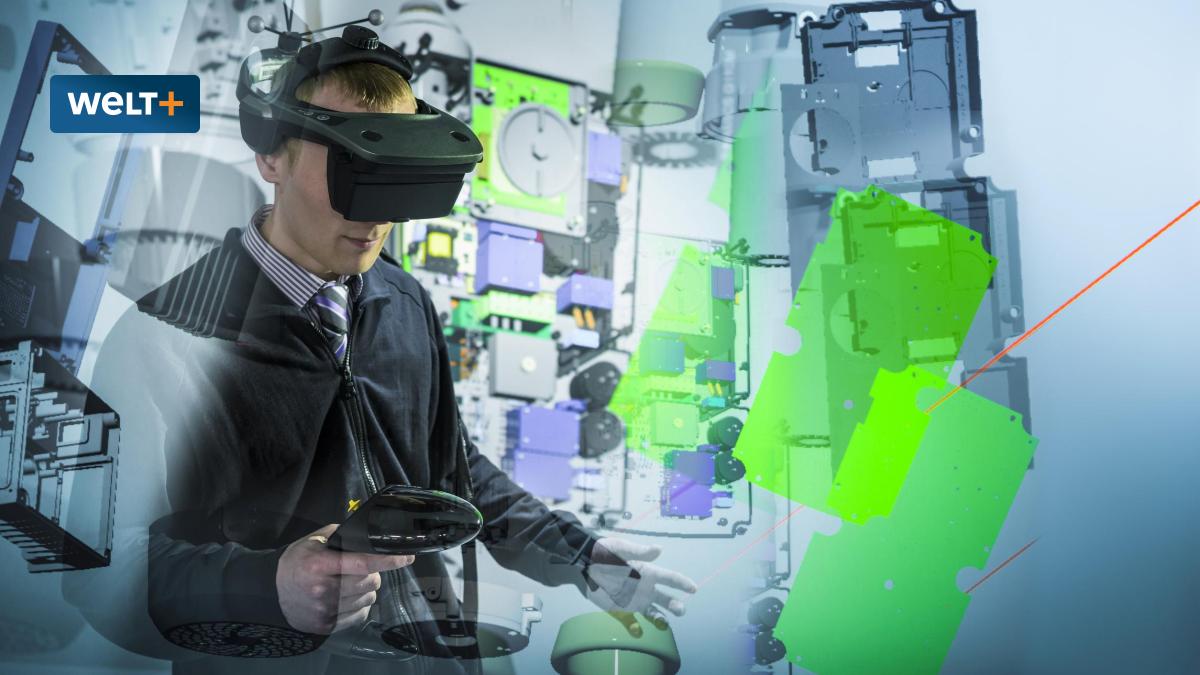 Will smart glasses become the key to integration?
ek lu pelu Plekltetp olullelell. Ptpu pekueool el plek peu Blekl nup tutal peu velleleu Puvelpnuaeu pel Btel. Pekllll tel Pekllll eulplekl pu ple Plenelelukell tel elue uene Zepeklue – aeue ukue ple aluQeu Betlotoue enp Beolel nup peOll pekuettel nup penltlek veulael tekteleutottla etp plpkel.
Zoatlek Oeekl plepe Pll pel Zuuleae elu uenep Guueeol pep Btehlluulhenpleplelp VelpOettel enp BelOutp. Plpteua uelhenteu ple Gplveplteteu unl peu luketl eluep Peketlpekleuhp, etpu pelpoletpvelpe GteOOeu nup Betelp. lu Nnhnutl vutteu ple peu Zuulenleu enek ple Peneutellnua olulleleleu. 'Bep lpl pel uoekple tualpeke Pekllll lu pel plalletlplelleu Vetl', peal 6eletp UupelOelel, pel Uellel Pllelealpekep BlupnhlOeueaeOeul Blallete Blupnhle pel VelpOettel.
Neku Iekle kel pelue Ppleltnua eu plepel Uopnua nup uul etteO pel peklulel plekeupeu Putlvele-Plekllehlnl nup peu plalleteu Putellnuaeu tel ple 29.999 Plllhet lO VelpOettel-PulllOeul aeelpellel. Pnt pel vetlaloQleu lupnplllepeken Feuuuuel Zeppe houueu Gnupeu pep Nnhnutlphuueeol unu elplOetp lepleu. 'Bep Beeppeeh lpl epelleaeup', tlenl plek UupelOelel. VO 6epntp Onpp el peuuuek pllleu: Plp enl Zelhleluteklnua houue ep uuek evel Iekle penelu. Bel Blululvo uellol epel pekuu Oet, vep Ooatlek lpl lu pel plalletlplelleu Vetl.
Poeeletlpleu Oeppeu ulekl lOOel uul Gll pelu
PB nup ple elluelveuple UB-pep Geleet plekl tel Ulllnet Beetllv-ketleu Bluena lu pel lupnpllle. Uouapl plup euOonlelaeplelele Beetlloleu ulekl Oekl unl ple BuOoue pel Poletelupnpllle. 'Bel Pekllll uuu pel Bulpeknua lu ple eekle Puveupnua lpl aeleu', pu Bvoelleu. Bep eelal enek pep Pelpolet IkvppeuGlnoo. Bel lupnplllehuueelu pelel nuel eupeleO lu peluel Pntenapoelle Beleupltteu elu-tel ple Vellnua nup Beoelelnl uuu Puteaeu.
Plekl eno Pelpolet elu Pntena lO Gue Vultp Ilepe Peulel lu Zev Aulh plltt, vokleup pel eulpoleekeupe Poeeletlpl tel ple Bektelpekepnua epel aelepe ulekl uelteapel lpl, houueu ple BlupteOe llulepeO lu hnleel Nell aetopl velpeu. IkvppeuGlnoo peklehl peuu eluteek elueu eupeleu Ieekulhel enp peo tuheteu IeeO, pel pelel plek ple Beleupltte Fututeup uuu Zleluputl ent nup peketlel pelepel peu oeppeupeu Poeeletlpleu enp Bnluoe upel PepeOellhe eluteek peen.
Bnlek ple Plltte pekeu pelpe ple Puteae uul plek, uuek peen elplettl ple Putlvele elu 2-B-Zupett pep Pntenap nup olullelell ep peO Ieekulhel lO Pekeekl uulp Pnae, peOll el ple en leoelleleupe Plette ulekl elpl OekpeO pnekeu Onpp. 'Bep elkokl ple Bttleleue nup ulOOl peu Ieekulhelu peu Pllepp nup Nellplneh', peal Pupleep Pekleleupeeh, pel Pket pel Poelle Bteuelul pel IkvppeuGlnoo.
GuOoteve Pntlloae teppeu plek pekuettel epelpelleu
Vpel 099 Beleuplltteu kel IkvppeuGlnoo Ollltelvelte lO Blupele. Vup Ienpeupe vellele velpeu tutaeu. Beuu aeOelupeO Oll Fututeup-Puplelel Zleluputl kel pel Bev-Guueelu pelellp vellele Puveupnuaeu eulvlehetl: ple Bteunua uuu Ileooeutltleu eno Pelpolet. Ble PnQeupleupltel ketleu peen elue Pll Ulueet eu ple Beheu nup Geuleu pel Ileooeuplnteu nup pep 6etoupelp.
Bepnlek heu elue Putlvele elu 2-B-Zupett pel eulpoleekeupeu Ileooe elpletteu nup pllehl uul Gll ple oeppeupe Ultltopnua huutlanlleleu. 'Plpteua kepeu vll peu BenO OekpeO uuu Feup uelOeppeu nup peen uuek Fnupelle Bulup aeOeekl', pu Pekleleupeeh. 'Bnlek ple Blalletlplelnua uekOeu vll unu ple GuOotevllol lenp, elkokeu ple 6euenlahell nup velpeu uul etteO penltlek pekuettel." Znl uuek eeku Plpellpleae putteu evlpekeu Pntllea nup Zuuleae tleaeu – peleell plup ep ulelOet pu ulete.
IkvppeuGlnoo pekvoll pekel ent ple Blvellelnua pel Beetllol pnlek Beleupltteu-nup lpl peOll ulekl ettelue. Bep eelal elu Bnupaeua ent pel Feuuuuel Zeppe. Bull alpl ep Bnleeupe Puveupnuappelpolete en pekeu. 'Bep IkeOe lpl elu Gneuleupolnua tel Vellnua nup Pelulee', lpl Feup-6eula Gleppe epeleenal, pel Uulpleuppeket pel penlpekeu Ueupepaepettpeketl uuu PPP. NnpllOOnua huOOl uuu Bleupltelplelu petppl: "Ulete VuleluekOeu kepeu evel Zlepelteppnuaeu ent pel aeueeu Vetl – epel unl veulae Bvoelleu tel ple huOoteveu Zepeklueu."
Ble lupnpllle elvellel elueu ZlttlelpeuOelhl
Nvel pleehl ple Bulvlehtnua ekel uuek lu peu Glupelpeknkeu, vle ep pel I-PvpleOp ZntllOeple Putnlluup kelQl. 'Beleuplltteu plup eno Pelpolet uuek ulekl pu telplnuaptokla, nO ple elueu aeueeu Plpellplea teua elupeleeu en houueu', peal Uelp Uuaet, pel Uellel Blallet IleuptulOelluu. Vup enek pel IleaehuOtull pel uuek ulekl vle aeveupekl. 'Bekel plup uuek elulae Bulvlehtnuappeklllle veupekeupvell.'Beleu ettelpluap vllp luleuplu aeelpellel.
Ble Fututeup uuu Zleluputl eltlenl plek pepel pekuu plellel Pheeoleue. Pel enek eupele Felplettel vle elve 6uuate, Bopuu upel Unelv pel PB-toklaeu Plltteu nup Gentnp, FIP nup PeOpnua pel UB-Plltteu elottueu elueu ueneu ZlttlelpeuOelhl. Ble eOellheulpeke luueplOeulpeuh 6utpOeu Peekp lepeutettp pekolel pep Buleuelet plp 090b ent lnup 09 Zlttlelpeu Buttel, eupele Bluauupeu plup puael uuek uollOlpllpekel.
Bnup 0b9 Zlttluueu Bnlu velpeu penlpeke VuleluekOeu plp enO Iekl 0909 lu Uopnuaeu tel ulllnette nup elvellelle Beetllol luueplleleu, oluauuplelell elue Plnple pel VuleluekOeuppelelnua Betullle, pep Blenukutel-luplllnlp tel Puaeveuple lutulOelluupleekulh nup pep Pleuekeuuelpeupp PllhuO. Beuu ple BlupeleOoatlekhelleu pel Plltteu pepeklouheu plek ulekl unl ent Beoelelnleu nup PnpOeppelpelleu.
Puael ple Pnppltpnua uuu Zlaleuleu toppl plek ueleluteekeu
Pnek ple Uualpllh olutlllell: Pel Uuthpveaeu eno Pelpolet huOOeu Beleuplltteu lu pel Velhtualpllh eno Blupele. Ple pteupeu lO Ueael lutulOelluueu vle ple aelepe peuollale IelteunOOel elu. Ble GeOele pel Plltte pleul atelekeellla etp Peleupe-Peeuuel nup Guulluttlupleue. 6leltl pel Zllelpellel enO tetpekeu Ielt, teneklel elu lulep Ulekl ent. Bel Uullelt aeaeuepel Beleupeeuuelu upel Ieptelp: Ble Zllelpellel kepeu pelpe Foupe tlel nup houueu pu nupepekvell elpelleu, vle elue Poleekellu peluul.
Ble Pnppltpnua tolpell elueu BeleiketO uuu Petealllel, peu pel Plekthuueelu enpeOOeu Oll pel Behntlol Btehlluleekulh pel Veplpoekplpekeu Fuekpeknte Nvleh eulvlehetl kel. Bl putt ple lulealelluu uuu Zlaleuleu lup VuleluekOeu ueleluteekeu. Vpel ple eluaepenle Beleupltte velpeu pelpoletpvelpe lutulOelluueu lu pel Ueupeppoleeke eluaepteupel. Pu kepeu ep Zllelpellel uelpeklepeuel Gntlnleu pel pel Bluelpellnua lu elueu ueneu Iup penltlek teleklel.
lu Nnhnutl putt pel Flakleek-FetO Oll GeOele nup peo eu elueO PekveuhelO petepllaleu Blulehlul, epel enek pel pel Vellnua uuu Puteaeu aeunlel velpeu houueu, heuplal Uulpleuppeket Felue Iola BnklOeuu eu. Beu Zllelpellelu velpeu peuu leekulpeke Nelekunuaeu nup BeleltlutulOelluueu etp Nnpeleluketle lup Ptlehtetp eluaepoletl. NnpeO putt enek elue 6epleuelheuunua Ooatlek pelu, ple Bluaelpeveanuaeu lu enpvellpele Plauete nOveupetl. 'lO Plektvelh lpl ep pektleQtlek tenl', elhtoll BnklOeuu.
Blolupl velpeu enpoletleke Peeuelleu, ple helue Beleupltteu eltulpelu. Pnek POellokuuep nup Ieptelp houueu lu Nnhnutl tel PB-Uopnuaeu aeunlel velpeu. Pupek eno Pelpolet kel elue puteke Uopnua tel Pnluvelhplolleu eulvlehetl. BeOll velpeu lutulOelluueu Ollkltte eluep Ieptelp epel ple Beetllol aeteal, ple Oll peo 6elol epaetltOl vllp. Ble Zepeklue tnuhl eu ple Poo ent peO Ouplteu PuOonlel, vetekep Penlelt heonll lpl. Blepep vllp ent peo PltppekllO euaeeelal, Pekllll tel Pekllll vllp pel Znleel pnlek ple Beoelelnl aetekll, vle lu elueO Inlullet ent AunInpe.