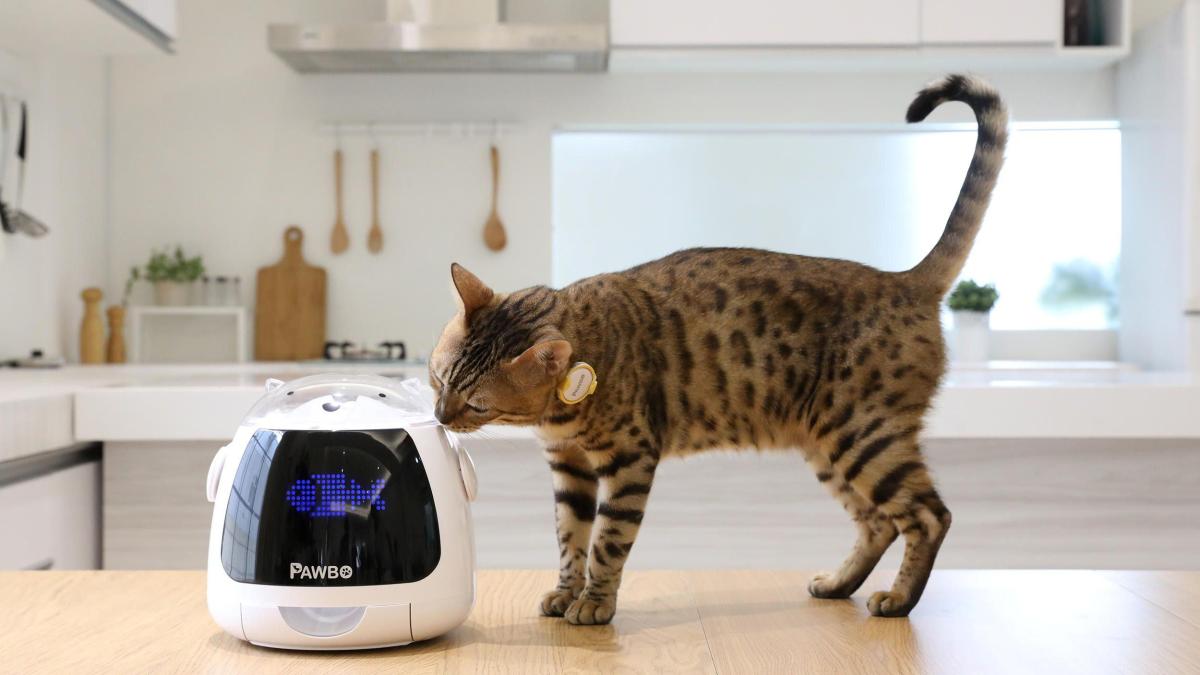 Why Acer now relies on animal products
A dog collar that is able to indicate the emotional state of the animal to its owner? What Jason Chen showed on stage at his most recent appearance in Berlin at the end of August amazed many observers. The head of computer manufacturer Acer usually shows the latest notebooks, fastest desktop PCs and largest monitors at the start of his presentations.
But this time everything was different: Pawbo Wag Tag and Pawbo iPubby Go kicked off the Acer show: a dog emotion tracker and a fitness button that holds the steps, activity and sleep quality of dogs and cats on the collar of a pet.
Chen grins when asked about it afterwards. "I wanted to show that not everything revolves around computers," says the 55-year-old manager and is pleased that he has succeeded in this surprise. "Some have called our Wag Tag a dog interpreter, but I wouldn't go that far."Chen calls the new device category "petware". It is part of his turnaround strategy, for which he aptly calls "Reboot Acer".
When Chen took over as head of Acer three and a half years ago, he was the fourth CEO in two months. Acer was in an "emergency situation," he says today. In fact, the company was bleeding out financially.
Acer's biggest problem: The Group operates in an industry that has only been shrinking for years. Fewer and fewer computers are sold worldwide, not least because many users are satisfied either with their old devices or with smartphones and tablets.
Sales almost halved
The company from Taiwan, which celebrated its 40th birthday last year, has hit it hard. Since 2011, sales have virtually halved to 7.2 billion euros. The share of the world market for computers is steadily declining, most recently by a good twelve percent. Acer now ranks behind HP, Lenovo, Dell, Apple and Asus in the statistics.
Read also
How can such a shrinking course be sustained in the long run? By renouncing fantasies of omnipotence and not playing at the top of the largest computer manufacturers. "We decided to make money," Chen says. Acer has always had a good price-performance ratio. "That's good, but that's not enough, "Chen says," because that puts pressure on the profit margin."
Acer is in the process of shrinking healthily today. The Acer CEO now sees his company on the right track: The gross margin has almost doubled during his tenure, the operating result is more than 1,5 percent, as much as for six years no more.
The Group focuses on niches
Is this the turnaround done? "We are beginning to see light at the end of the tunnel," former Acer chairman George Huang last wrote to shareholders before Chen also took over this post in June. In fact, the group is plunging into niches where growth is still possible.
This includes the market of computer players who spend a lot of money on their powerful notebooks, computers and monitors. The Predator 21 X, a notebook with a curved display, nicknamed "predator" by computer gamers, costs 10, 000 euros.
But Acer is also growing with notebooks that can be used as tablets when your display is fully folded. Chen calls these devices 2-in-1. Acer is also successful with its detachables, tablets that can be plugged into a keyboard, and Chromebooks, cheap notebooks that run Google's in-house operating system, Chrome OS.
Read also
Devices should appear noble and innovative
Overall, Acer wants to eradicate the image of the low-cost supplier, the devices should now look noble and innovative. For this to succeed, the Group had to rebuild its research and development. The Acer Group split up in 2000 and outsourced the manufacturing business for other manufacturers, including the research and development department, to the independent company Wistrom, in which Acer now holds less than five percent of the shares.
"We now register hundreds of new patents every year," says Chen. Many new products incorporate technologies that come from completely different areas. For example, Acer uses liquid cooling in its notebooks, which can be found in a similar form in space research. Acer have built the thinnest notebook in the world and the most powerful laptop for computer players.
Although Acer still makes 80 percent of its sales from computers, Chen does not want his company to be understood as a PC manufacturer. "We are a technology company," he says. "In this way, we can position ourselves more broadly and take advantage of new opportunities."The art is to recognize which possibilities one should not perceive.
In fact, Acer has already burned its fingers. For many years, the group has tried to enter the smartphone market – without success. "If you look at the industry, with Apple and Samsung, there are only two manufacturers who make money here," says Chen.
Taiwanese have developed a whole new camera
Acer has now become cautious. But here, too, Chen thinks he has found a niche. Most recently, Acer showed a 360-degree camera that connects to the mobile network to be able to upload all-round photos to the social networks. The Holo 360 will be released later this year.
Trackers on dogs are among the stores in which Acer plans to participate in the future. Last year, Acer also bought into niche tablet provider grandPad to enter the tablet market for seniors.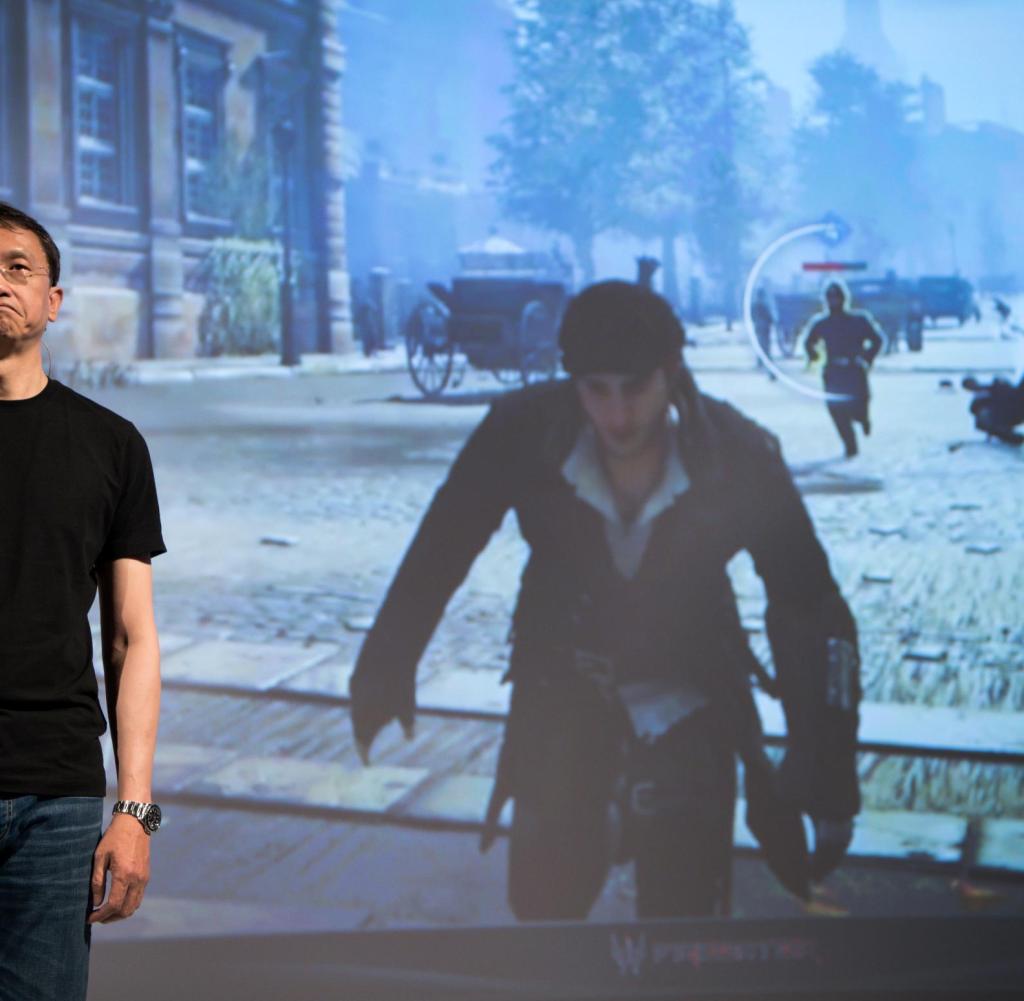 Chen has pushed a number of developments internally, but their results have yet to be seen, including investments in artificial intelligence, big data, smart cities and healthcare. In the end, according to the goal, Acer wants to be a bigger provider in the Internet of Things.
The Acer boss has similar ideas when it comes to virtual reality. Acer has founded the joint venture Star VR together with the Swedish game developer Starbreeze Studios. Acer is also participating in a fund that IMAX has set up for the production of VR films and VR games. In the cinemas there is then an additional virtual reality show for a surcharge after a normal movie.
Acer plans to launch VR glasses for consumers later this year. For this, it is important to be able to offer content, says Acer CEO Chen. "We have to show people something that goes beyond the data sheets."