Who is the specialist technical support GNOC. Browse inside from Arina Gerasimovich
About the profession tells Arina G. the lead of a team of technical support professionals Global Network Operation Center in IDT.
Continue the cycle of materials about the it profession. Each of them describes a "typical representative" — an experienced specialist. We hope that the series will help pupils, students, prequalificaton, the Junior and sympathetic to choose a specialty in it, assess their prospects, or just to compare notes with respected colleague. You can discuss and Supplement the material in the review to make it even more useful.
What does the technical support GNOC?
Global Network Operation Center (GNOC abbreviation) — this is a team that monitors the company's activity and products in offices around the world.
We work with the network environment, databases, and servers.
Our main tasks can be divided into three groups.
Monitor — finding the problem by using monitoring systems and independently solve them.
Escalate is to assess the damage, prioritize tasks and escalate to the responsible team.
Communicate — as clearly as possible and detail to convey information to colleagues from other teams.
There are two levels of specialists GNOC: at Level 1 broad field of specialization, they understand all the technical processes without focusing on a specific direction; the specialists Level 2 immersed in the details of individual subject areas — Linux, releases, etc.
Work GNOC in IDT is constructed as follows.
For example, we see that in our office in Guatemala "was a" network and colleagues in customer support are unable to perform their duties. First and foremost, we are looking for the cause of the problem: it may be a technical failure, power outage, etc.

After ascertaining the cause, operatively connected colleagues from the relevant Department of the IDT to resolve it.
Sometimes immediately determine the source of the problem impossible. Then we define the priority of tasks based on the possible consequences. Depending on this plug-in one or several groups of specialists at different levels.
Sometimes our work reminds me of the work of rescuers. We also happen to kind of "fires" when there is multiple failures simultaneously and displays red signals.
Once we "fell" one data center and automatic failover has failed. It happened through the fault of the provider, had a power surge. And we are unable promptly to support the transition from server to server because of the huge amounts of data. More than 40 minutes all products IDT was not available.
The situation was aggravated by the fact that the entire office was not working a VPN, which means we can promptly track changes. Add hundreds of calls from service users and you will realize the scope of what is happening. We had to go to emergency measures: to cause not only technical team, but also for everyone up to the CEO. Step by step, thanks to the cohesive work team managed to organize the work.
In such situations, the support team plays a very important role. Cool that we get to always act cohesively as a single body.
I love my job. Me making our the company itself: to all of my questions always expanded answer, it will not consider silly or unimportant. In IDT I can see a lot of development opportunities. I like to work with people really involved in the product. For example, the Director of our GNOC in the profession for 17 years!
Due to the specifics of specialist technical support GNOC, perhaps better than anyone in the company knows the products and company structure. Without our participation there is no release. Because GNOC monitors the readiness of the system and gives the green light to product release or delay the release when a problem is detected.
Another important part of our job to inform the customer and stakeholders about the breakdowns. The difficulty is that business is often not so deep in technical processes — all the information you need to convey in clear language, not using the terminology developers. It is important to consider cultural characteristics in large corporations, the stakeholders are often in completely different parts of the world.
My duties Lead GNOC is to monitor the situation and build workflows within the team. I participate in hiring and training colleagues, make schedules, conduct reviews and assist the team with prioritization.
The schedule of work and basic tools
The entire team of 15 people: 7 in Minsk, 4 in US and 4 in Guatemala. It is important that the team members were in different time zones, because the GNOC Department needs to work 24/7 to ensure the stable operation of the company's products. Minsk employees work shifts of 12 hours, two by two.
Not everyone will be comfortable to work at this pace. For me the problem wasn't my family accept my schedule. But this is the first question I ask on interviews. GNOC does not know the usual weekends and holidays, we work on the calendar. For example, a shift can commence on 1 January morning. We kind of doctors for services of the company is ready to engage and come to help at any time.
Naturally, we try to choose the most convenient schedule for each professional. Everyone in the team a different life rhythms, and this directly affects productivity.
The first half of our working day is support releases. Most often, everything goes smoothly. At 15:00 comes the busiest time. Traffic is growing, and therefore may appear really serious problems that we will have to solve quickly.
The main tools we use is Jira and Confluence knowledge base and instructions. Splunk helps to check the logs, that is, machine data, and New Relic to monitor performance of mobile apps. Also with Slack corporate integrated a large number of monitoring systems. This is convenient, because the alerts are duplicated in messenger and the chance to miss something on the task Board becomes zero.
What should you learn and how can shape a career
Of course, specialized education is desirable, but not necessarily. For example, I graduated from MSLU with a degree of international communications. Then worked for two years abroad and returned to Belarus. Haven't found a use in the conventional sphere and began to explore the labour market.
With good communication skills, spoken English, and with the moral support of a spouse-I came in for an interview in one of the largest Belarusian it companies. I originally responded to another vacancy, but I was offered to try yourself in the Help Desk. I agreed, studied the materiel. But a year later I was bored, I decided to move on — and I noticed in the IDT.
It turned out that Belarus is ready GNOC professionals find very difficult. Most often they grow inside the company.
Necessary for the success of the skills depends largely on the nature of the product, and build internal processes. There are, however, universal: must possess high attentiveness, responsibility and stress, because loss of signal problem can cost a company millions. You need to be confident in their actions and decisions, to be able to defend them and to convey to the whole team.
The most important hard skills I attribute knowledge of Windows and Linux OS, Networks, Firewalls, File Shares. In IDT to this list, you can add VMWare systems, Cloud Computing, DNS, & Load Balancers. Experience with monitoring systems and tracking tasks. Fluent English language, because communication in most cases is in English. You also have to study and understand the ITIL SLA.
As I said, work in GNOC allows you to explore the products and infrastructure of the company. So I see several options for career development GNOC specialist:
go in L2 Application Support. More details to analyze and solve narrowly focused problems, start releases, to work together on projects with developers;
delve into DevOps or QA direction;
to obtain additional knowledge and to move into Technical Product Management or Business analysis.
IDT supports the development within the company, so we are working on individual projects that allow to improve skills and to take new steps in career development.
Where else to learn
I can recommend a few courses to learn needed to work in GNOC technical basis.
Administration Of Linux
Database
Fundamentals of computer science
AWS
Network
IDT is looking for

Senior Application Support Specialist.
Technical Support Engineer.
DevOps Engineer.
QA Automation Engineer (JS).
Who is Site Builder. Browse inside from Alexander Pozanenko On the subject Who is the Site Builder. Browse inside from Alexander Pozanenko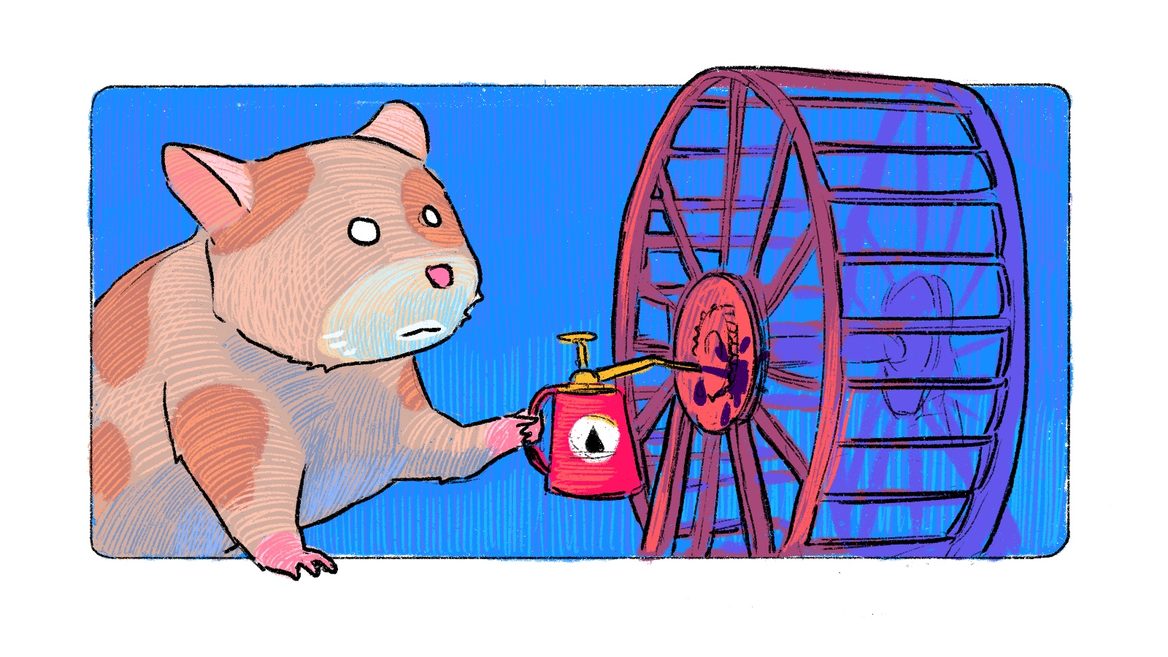 Who is a Performance Engineer? Browse inside from Vadim Volkov On the subject Who is a Performance Engineer? Browse inside by Vadim Volkov