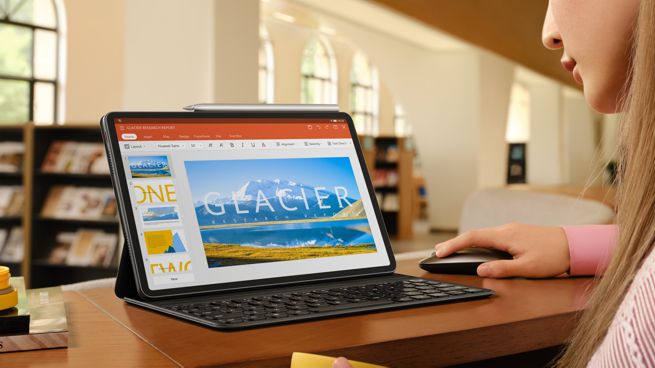 What you should pay attention to when choosing a tablet for mobile work what to choose
Modern, eternally hunted workers need innovative solutions that will improve their professional processes. In the era of the pandemic, the priorities of professionals have changed. They do not shy away from remote or hybrid mode, but a prerequisite is the right tools.
Every employee wants to do their job quickly, efficiently and mobilely. How to meet these expectations? The answer is tablet. Let's take a closer look at the unique features of the matepad 11, which is the latest tablet in Huawei's offer.
Things to look for when choosing a tablet for work:
* Excellent quality screen that does not cause eye discomfort.
Matepad 11 is equipped with an advanced LCD screen (IPS) with a refresh rate of 120 Hz. This is the latest generation of displays, which allows you to work longer without a clear feeling of tired eyes. The device screen minimizes the adverse effects of blue light and screen flicker.
Recently, we have been working more and more remotely, so the way we communicate with our co-workers has also changed. Recently, video chat applications have become increasingly popular. What comes down to the fact that a good tablet must offer the right class camera for video conferencing. The already mentioned Huawei tablet has a front camera with a resolution of 8 megapixels, which should be enough to conduct video resolutions in good quality. The device also has a set of 4 super-sensitive microphones, as well as a 4-speaker audio system from Harman Kardon, which will be useful not only when working, but also when watching movies, listening to music and playing.
* Work delays? Not proven. A tablet used for business needs to work quickly.
Time is the highest value, as you can undoubtedly see at work. It is worth choosing the hardware that will allow you to quickly load files, mail or documents. The high refresh rate (120 Hz) will also allow handwriting input in real time. Here you should pay attention to the matepad 11, because its screen occupies as much as 86% of the panel area, and the 11-inch FullView display surrounded by thin frames is a convenience for the eyes. Supporting Wi-Fi 6 (ax) connectivity means that employees can enjoy a fast connection in all conditions. At the heart of the device is a powerful and well-known SoC chip from Qualcomm, Snapdragon 865, so that all applications and multimedia work smoothly and quickly.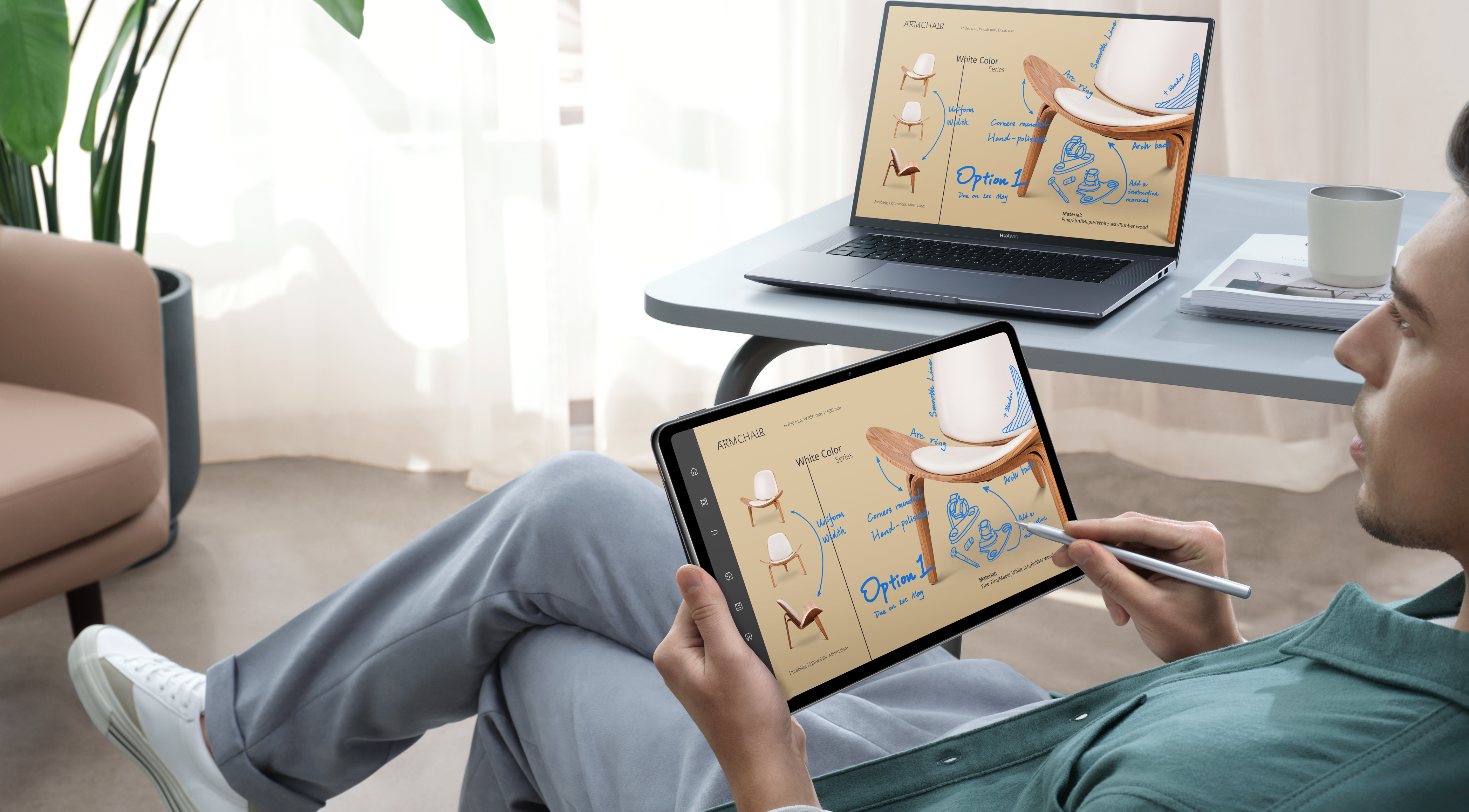 * The tablet should be light and handy, but the picture and sound must be of great quality, and the battery should last as long as possible.
If employees use it for business, the tablet must be a practical size, and the case should be light. This is an excellent mobility support. Comfort will also increase the excellent quality of the screen and speakers. At matepad 11, the Harman Kardon stereo system delivers a multimedia experience that really makes an impression. Displaying 16.7 million colors (IPS sensor) will make sure we don't miss any details. An excellent screen with vivid colors is a great support for the work of designers or graphic designers. Representatives of this industry will be satisfied with the use of matepad 11. An important aspect is the battery of the tablet. Here its capacity is 7250 mAh, which translates into up to 12 hours of operation.
* Innovative accessories that can support work. The modern solution is a stylus.
The practical stylus is a useful addition to the tablet. Thanks to Huawei m-pencil, you can easily turn handwritten content into digital text. There is also the possibility to work directly on documents using the pencil Huawei m-pencil, which is very intuitive and useful when editing. The elegant stylus is perfectly balanced: it gives the illusion of using a real pencil. Its precision and accuracy will support the work of all types of visual designers, including graphic designers, UX designers, architects, etc.
Matepad 11 is powered by Huawei's proprietary operating system – HarmonyOS – which offers users a set of innovative features, including a new widget service. This tool provides quick access to selected features of the application without having to run them. It is also useful to transfer content from offline to online.collaboration mode facilitates interaction between HarmonyOS and Windows platforms, just drag and drop files.
In summary, when buying a tablet for mobile (or hybrid) work, it is worth making sure that it meets all the necessary conditions. There is no doubt that this tool will be a great partner for mobile work, if employees effectively use its capabilities.