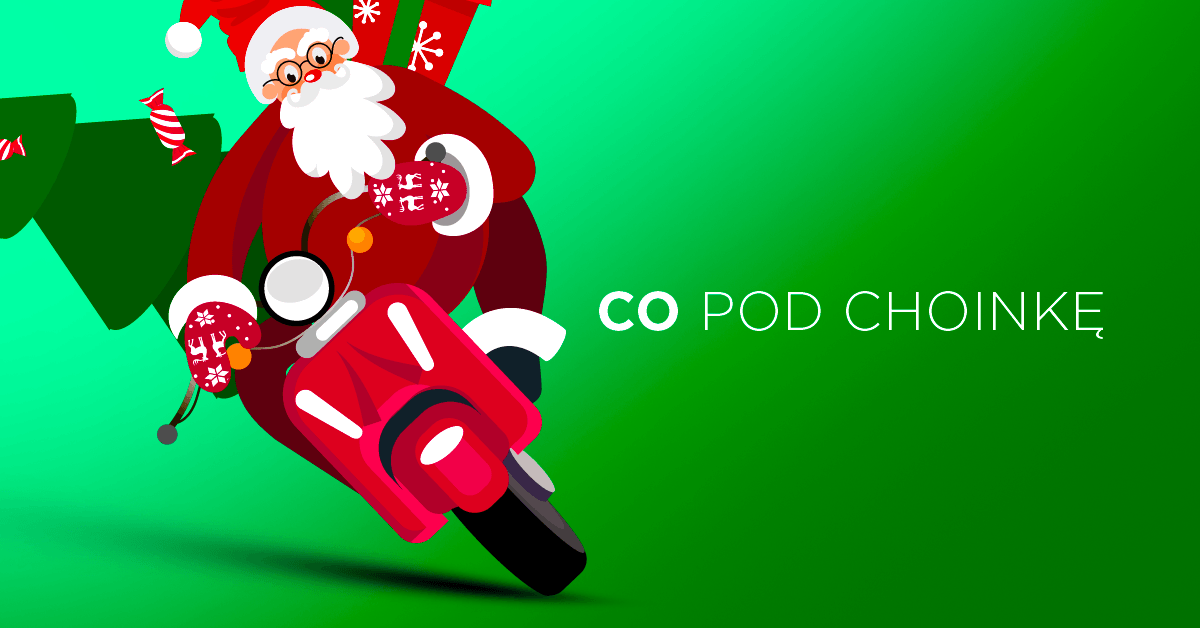 What to buy a programmer under the Christmas tree?
What to buy a programmer under the Christmas tree? We'll leave the answer here from a year ago… 😏
The upcoming Christmas Eve is a good (or rather, the final!) it's time to think about what to buy programmer / tester / admin etc. etc…. under the tree. We looked through your answers from older posts, polish and foreign blogs, forums and services to see what is suitable for such a gift. The result of our little investigation is the following list. So, if you are looking for a good gift for a programmer, we recommend reading!

Your inspirations
(PS: seriously take care of your eyes!)

Board game
It's no secret that many developers are fans of board games. This is a great distraction from the hours of work at the computer. The huge market of this kind of games allows you to easily choose the right type of board to the interests of a particular programmer. Fans of strategy games can buy, for example, small world, fans of logic games will appreciate the refreshed form of the puzzle game Abalone, and those who are passionate about war games will be happy to unite medieval Japan in the game Shogun: Tenno manor, which is an addition to the already cult Shogun. There are also a lot of classics like Catan, Dixit, or Scrabble.
Board games can be a special gift in times of the current pandemic!

Drone
These devices are conquering the hearts of an increasing number of people. The drone is also an attractive gift for the programmer. Of course, the more technologically advanced the drone, the higher its price. The simplest models can be purchased as early as a few dozen zlotys, middle-class devices will cost about 450-1600 rubles, and the most advanced cost up to several thousand rubles. As part of the zero waste idea, we also recommend you to look in the ads with second-hand equipment 🙂

Funny T-shirt
Many programmers like to be gifted with original gifts. An interesting and surprising gift does not have to be at all expensive. It is often the unconventional approach that counts. Probably every computer user already has his favorite elongated mug, but an example of such a gift, which you can have more versions in your stock, is a T-shirt. However, it is important that the T-shirt is of very good quality and has an interesting print or pattern that will not disappear after a few washings. On the market you can find a lot of T-shirts with prints dedicated to developers.

Robot – the best friend of man
Why not give the programmer a robot for Christmas? It's gonna be fun and entertaining. The idea could be a MIP robot. It has a realistic personality, lots of apps and built-in games. When properly programmed, MIP will bring you a tray with any items. He can carry as much as he weighs.  You can also buy a LEGO set® MINDSTORMS ® EV3, with the help of which you create your own robots. You can program and control them yourself using your phone or tablet.

VR glasses
For developers who still want to immerse themselves in augmented reality after work, VR glasses will be an attractive gift. With their help you can buy yourself a very attractive entertainment. On the market you will find a huge selection of this kind of glasses. The simplest models are already available for several tens of gold, and the most advanced technological VR glasses cost up to several thousand. For more demanding users better than very basic models will be, for example, Samsung Gear VR SM-R325 with controller, which are a nice addition to the latest generation of smartphones Korean manufacturer.

Playing on PC or consoles
We have already written about board games, but you can not forget that many developers are also fans of playing on a computer or console. Christmas is a good opportunity to give the avid gamer a surprise in the form of a long-awaited game. (Maybe you don't have your cyberpunk yet? 😂)

Smart home
For several years, things and technologies from the home automation category have been gaining popularity. Surely many programmers, if they do not like it yet, will find a lot of pleasure in monitoring and managing various processes at home using a remote control or even a phone. The idea for a gift can be an IP Camera Dahua C12, which allows monitor live and contact your loved ones with bi-directional audio communication. The app allows you to control your smartphone via Wi-Fi. In this topic, you can also bet on Fibaro Single switch, which is a module, thanks to which the device connected to it can be started manually, managed by an application, or set scenes and automations. And all this in any place and time. So inspired programmer can later on their own to develop their network of management and monitoring, because progress in this area is getting faster!