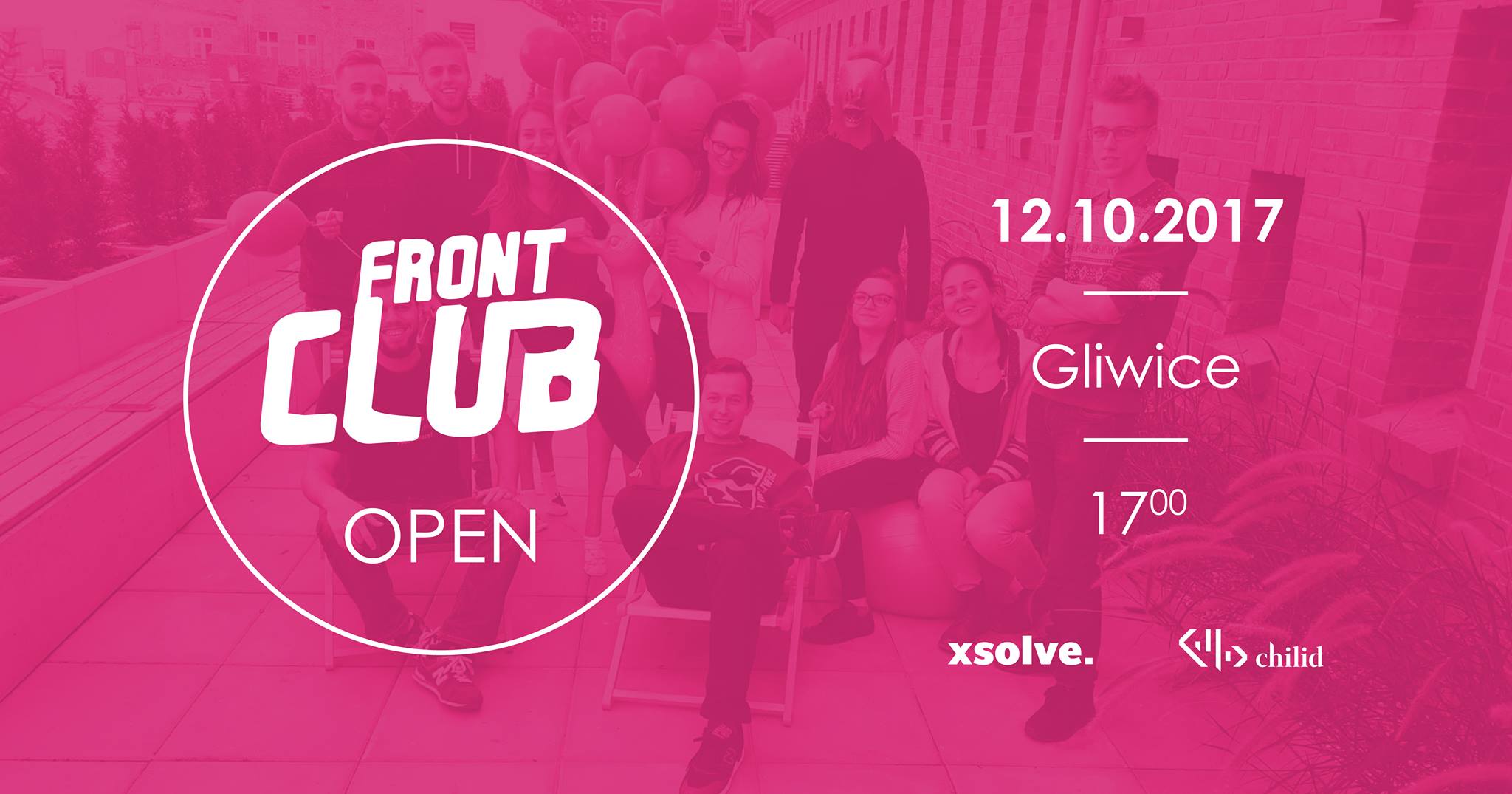 Welcome to the first edition of the front club open!
The open session of our front-end club starts on October 12! Are you passionate about the front-end? Are you trying to keep up to date with the latest technology? Do you like to share your knowledge with other developers?
That's great, because so are we!
Front Club this is an initiative created by developers from Xsolve and Chilid, passionate frontend – people interested exchange of knowledge in the field of the latest technologies and best programming practices.
Thanks to the fact that we work in the same office, we can stay in touch, help each other and share ideas whenever the opportunity arises. We regularly meet on thematic chapters, organize open workshops and hackathons, such as Xlab and Agile Hack (for more information about our events and projects, please visit our page).
As the initiative gains momentum, we decided invite to our group of the next front-end enthusiasts! By joining our club you can count on the support of real professionals, and at the same time great, open people and good fun!
In the plan of the first Front Club Open we have presentations on 3 topics:
WebAssembly-improve JavaScript application performance
Snake-Reactive taming with RxJS
Reactive Driven Angular Architecture
In addition: Q & amp; A and free snacks:) when? October 12th, 5:00 p.m.
Where? Gliwice, ul. Królowej bona 13
Tickets available at evenea (free admission). Don't forget to join our Facebook event!