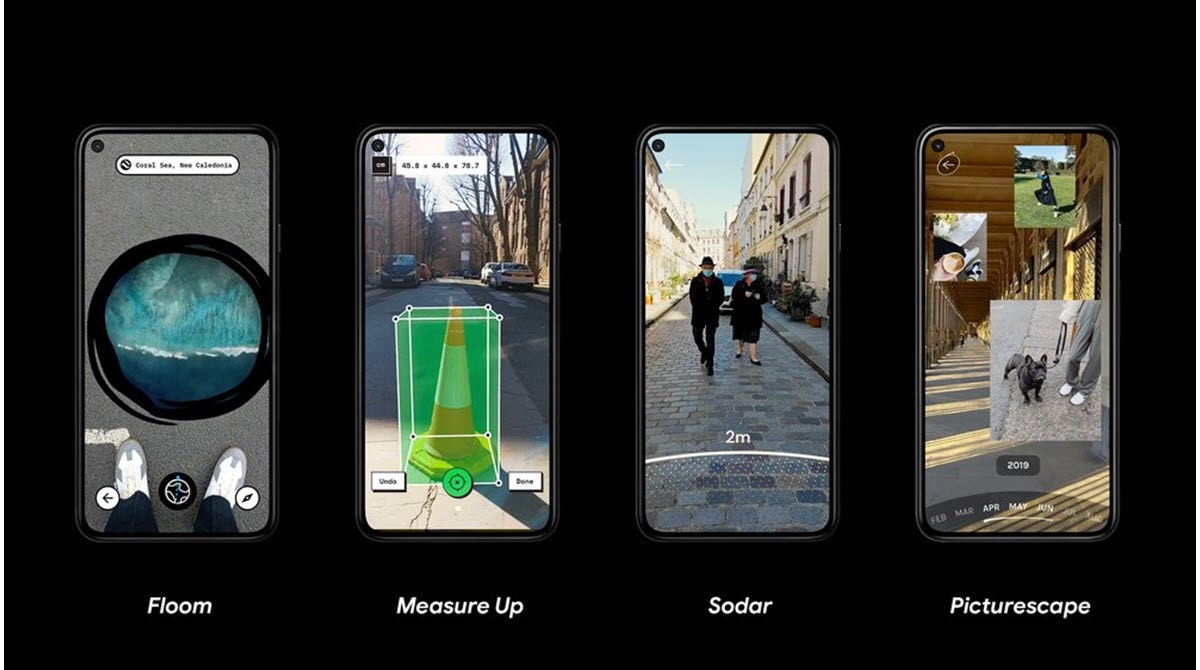 WebXR experiment: Google launches Web Showcase for AR and VR with their own Apps
Google's WebXR-Experiments. (Image: Google)
Google brings the "WebXR experiment," a platform for web-based Apps that use Augmented or Virtual Reality. The search engine giant a four remarkable Apps.
"Experiments with Google" is Google's platform for the Showcasing of new technologies. Now, the Web Standard WebXR, the Augmented (advanced) and Virtual (virtual) realities over the Web, alongside access to it.
The WebXR experiment are open. Google encourages its Users, other applications with access to the API to submit.
In the meantime, the developer have contributed from the Google Creative Lab four Apps, three of which are already available. To use it, need interested parties an Android Smartphone with ARCore Support, and the latest Chrome Browser.
These are Google's WebXR Apps
The WebXR-experiments, the Google have-Creative to really think of something. These are the Apps:
Sodar is specialized to visualize social distance. Via Augmented Reality Radar you allow yourself to be a Two-metre distance to any environment project.

With Measure Up, you can calculate the length, area and volume of the things in your environment without having to use a tape measure.

Showcasing script is the creative blockbuster among the Apps. With this App, you get to any location by the earth tunnels and see what is exactly on the other side of the planet. Here, Google uses in addition to WebXR Google Maps.

Still a work in progress pictures of Cape is. This is an alternative gallery that shows your Google photos library on an unprecedented way. The App should be available soon.
The WebXR device API provides access to the input and output functions of VR and AR devices. With the API, AR/VR, you can experience on the Web.
The WebXR Device API was emerged from the former WebVR, which had concerned themselves only with VR. With WebXR, the much promising future applicable AR can, however, be created in applications, in which the reality of the data views can be expanded.
All of this works with Smartphones, the use of the camera, in order to integrate the view of the real world, as well as data in the glasses, which basically offer the same functionality, but due to the seat in front of the eye is a immersiveres experience.
This could also interest you