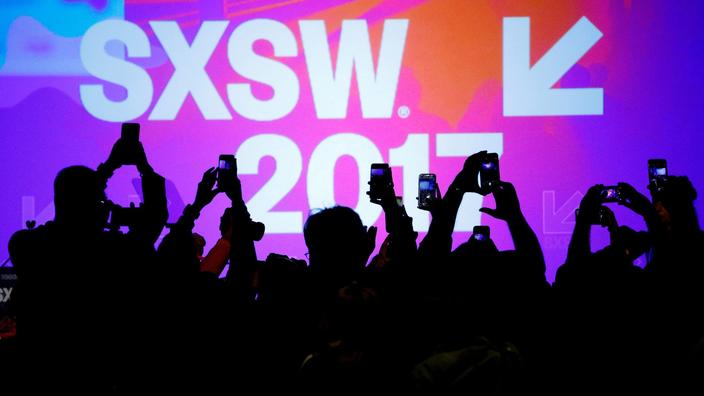 We walked on Mars with helmets at the SXSW festival
REPORT – At the South by Southwest festival in Austin, Texas, virtual reality was at the center of the debate. Among the most striking experiences, it was possible to escape to the red planet.
In Austin, Texas
Plant the first flag of humanity on Mars? Build your Martian habitat? Drive the Roover? On May 1, these interplanetary exploits will be within everyone's reach. "Mars 2030", a virtual reality experience of exploration of the red planet will be available on the Steam platform on May 1st for all virtual reality headsets.
Announced just a year ago at South by Southwest (SXSW), this project was born from the collaboration of Fusion Media (a subsidiary of Univision Communications and formerly Disney), Nasa and MIT's Space Systems Laboratory. Last week, the team was back in Austin to present the final and nearly completed version.
"There is no other convention in the world that offers such a convergence between the music, film and new technology industry "

Julian Reyes, one of the producers of the project
Around the replica of a space exploration module planted in the middle of convention crowded a compact crowd: almost an hour and thirty waiting for five minutes of testing on hastily calibrated HTC Vives. "We had the prototype run at all the festivals