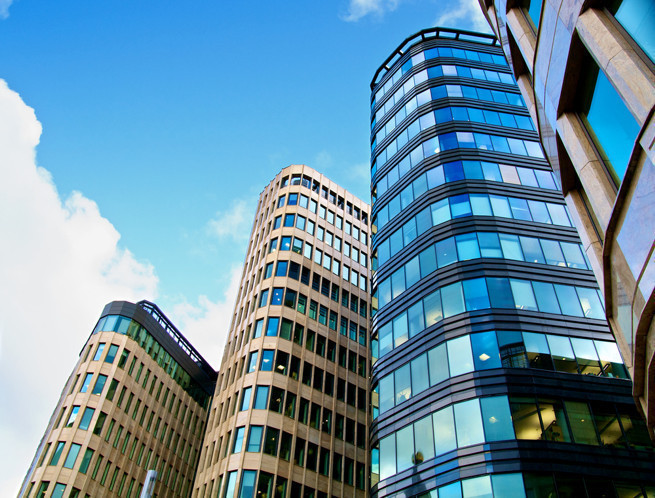 Warsaw housing in the first quarter of 2021 – conclusions and summaries
Now that we are in the process of a national vaccination programme and when the epidemiological situation can be considered contained-we see the real state of affairs, that is, no sign of reductions.
In cooperation with the portal Korter.com.pl we reveal-how much do new housing investments in Warsaw really cost at the end of the first quarter of 2021?
How much in May 2021 cost new apartments in the capital?
Let's look at the price dynamics-how did the development rates change in the primary market of Warsaw in the last 6 months?
* November 2020. At that time, the housing stock had just woken up after the autumn wave of illnesses, so the average cost of a square meter in a Warsaw apartment at first hand was approx. 9,570 zlotys.
* December 2020. The unfortunate 2020 year was already closed with a small price increase-then the average rate per square meter was over 9670 zlotys.
* January and February 2021. It was a period of stabilization and waiting with bated breath for the success of the vaccination program-housing prices did not change perceptibly and fluctuated within the limits of 9760-9790 gold per m2.
* March 2021. Spring brought a revival in the market and development rates went up, reaching a level of approx. 9950 PLN per m2.
* April 2021. The upward trend continues-prices are approaching the limit of 10,000 zlotys per square meter.
* May 2021. The average price of a square meter in new investments in Warsaw at the end of May stopped at about 10 020 zlotys.
Conclusions? The whole period considered in the above analysis has been marked by an upward trend, which suggests that this trend will continue in the future. However, some analysts predict some quiet during the holiday season, which, incidentally, is a well-known feature of housing. Reactivation and price increase is expected in the fall of 2021.
Houses near Warsaw-hit sales?
The pandemic has had a profound impact on the market picture and has changed buyer demand. Yes, now the real hit of sales are private homes with plots.
Single-family houses were searched for more than 30% more often than a year ago, while plots were interested in as much as 79% more often.
This could not but affect prices-according to statistics, houses have risen significantly: by approx. 14% per year-from the secondary market and approx. 8% of the primary market.
How much in May 2021 do development houses in the Warsaw area cost?
The first price category will be houses located closest to the capital-i.e. properties located in the districts of wołomiński, legionowski, piaseczynski, otwocki, Pruszków and Warsaw West.
* In some localities you can find houses priced from 320-340 thousand. (single-family detached houses or segments of approx. 100-150 sqm. with a plot).
* In the "balance of price and quality" segment, offers start from approx. 400,000 zlotys for a single-family place with a plot of land. The average cost of a house is respected at approx. 600,000 zlotys.
According to statistics, single-family real estate went up by an average of 8% per year and by about 15% (!) compared to two years ago.
Prices of apartments in the area of Warsaw
While the prices of capital real estate reach 10 thousand. for a meter, apartments in the suburbs are quite attractive.
In the districts adjacent to Warsaw we will buy an apartment at a price already from approx. 5,000 zlotys per square meter.
However, in the most popular locations-for example, in ząbki, łomianki, Pruszków-prices are quite close to the capital: for example, a 30-meter apartment in a new housing estate in łomianki will be bought for about 240 000 zlotys, or about 100,000 zlotys. 8000 rubles per meter.
New Times, new tastes
The change in the realities of life reflected on housing priorities and led to new categories of real estate in top sales. What features of real estate are now the most important?
* Free space. Buyers are looking for more spacious premises, because long-term spending time in the " box " with an area of 25-30 sqm. it is not an attraction for everyone. The period of limited mobility has allowed that part of the buyers who were able to maintain financial liquidity during the crisis to save money, which they are willing to invest in higher-standard housing.
* A patch of green. It is very important for buyers to have their own recreational space-hence the high demand for single-family houses outside the city. Those who are not ready to decide on a suburban cottage, put on extra space-belonging to the apartments gardens, terraces and balconies.