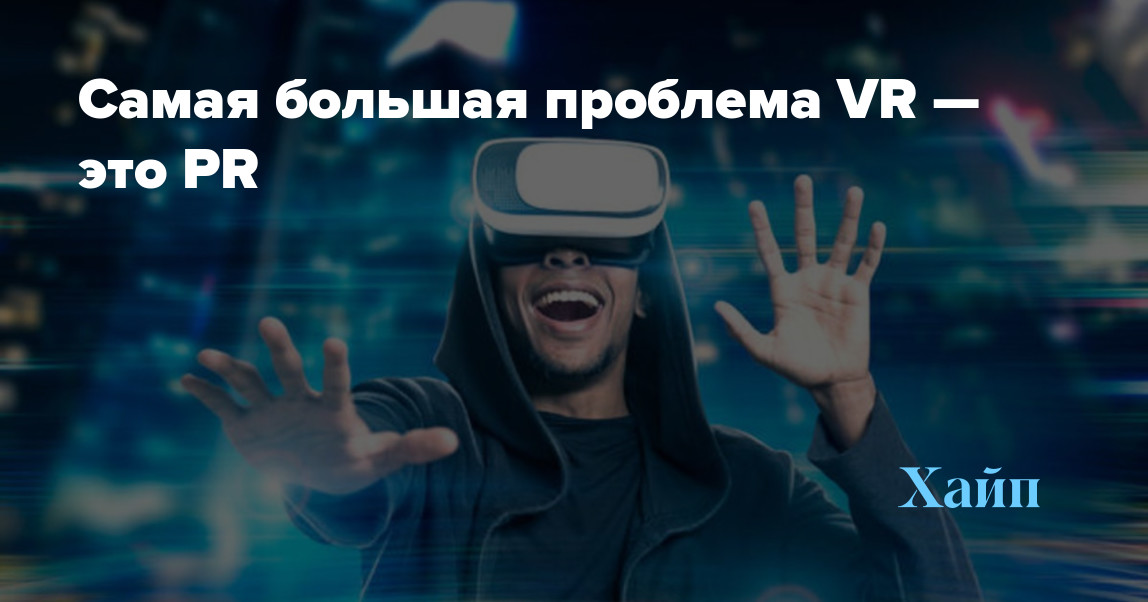 VR's biggest problem is PR
Virtual reality has a real problem today. In particular, this is a problem with PR (yes, I know – "viar" has a problem with "PR"). Take any random person off the street, ask them to speak about VR, and chances are you will get one of several typical answers. For example: "I have enough of ordinary reality", "I am not fond of VR games" or "You will never see me sitting on the couch with a VR headset on my head."
Photo: LinkedIn
Don't get me wrong – these answers can be easily understood and explained. Two years ago, I myself was very skeptical about virtual reality technology and shared such judgments. That all changed when I was introduced to the "real reality" of VR technology.
Many people are of the opinion that 3D TVs and VR are one and the same. And since the first ones on the market did not justify themselves and turned out to be unclaimed, then the same fate awaits virtual reality. This position is based precisely on a misunderstanding of the fundamental difference between 3D TV and VR.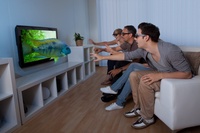 Photo: www.genesisinstalls.com
The best thing I've heard about the failure of 3D TVs was, "A problem was solved that didn't exist." (Hats off to Rob Newton of River City VR). In truth, 3D TV has become a slightly improved entertainment method over conventional TV.
What is the problem
At the heart of the problem of poor popularization of VR is the misconception that virtual reality is fundamentally no different from other ways of mindless entertainment. This is also understandable: the attention of the media and the techniques of marketers who "hyped" VR were directed primarily towards video games, as well as 360-degree video.

Photo: Wekom.Ru
And, despite the fact that I love games, especially in virtual reality, I believe that focusing only on them was a mistake: for this reason, VR technology was received rather coldly in 2016-2017.
In our inability to see a picture of the true potential of virtual reality technology, we have simplified the presentation of information and focused the public's attention only on video games. Fortunately, the key to VR's resurgence lies within the technology itself: there are many more underrated applications out there that are not known to the general public.
What's really going on
Take, for example, several applications for mental health treatment and human behavior management. With their help, healthcare professionals were able to help people overcome their internal problems in just one day. While traditional therapy in such cases can last 12 weeks or more.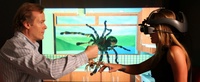 Photo: PopTech
Or to take another example: Boeing tested a model aircraft in augmented reality to improve flight performance, resulting in the test being 30% faster and 90% more accurate than standard test methods.
Photo: Twitter
How about the non-profit sector? Can virtual reality somehow contribute to the development and encouragement of philanthropy? At least one philanthropist who has pledged to donate $ 40,000 to charity through a series of 360-degree documentaries was so moved by the stories shown to him that he donated $ 400,000.
These are just a few examples of non-gaming VR applications that demonstrate with their results that virtual reality can improve our lives, setting new standards that we did not even know about before.
While I fully understand the prevailing negative opinion that the general public has about the future of VR, I call for an "open-minded" approach to virtual reality. It is worth not only admitting, but also believing that the possibilities of this "burgeoning" technology are practically limitless.
Posted by David Waltenbach – Founder and Creative Director of Media Plural, a media industry research company focused on the production of 360-degree video, spatial music and interactive content for brands in entertainment, education and more.
Translation from venturebeat.com