VRgineers presents XTAL 3 the professional viewfinder for flight simulators
The company VRgineers has presented its new professional viewer X-RAY 3, developed in collaboration with experts from various Air Forces from different countries, as it is designed to be the reference VR device in the training of pilots with flight simulators. Its main strengths are its 8K resolution (3840×2160 per eye) and its FOV of 180º horizontal and 90º vertical.
Technical specifications:
Resolution: 3840×2160 per eye
4K LCD Screens
Refresh rate: 75 Hz at 4K per eye, 120 Hz at QHD resolution
FOV: 180 ° horizontal and 90 ° vertical
Foveated Rendering
Eye tracking
Weight: 600 grams. Dimensions: 293x123x113 mm
Tracking inside-out, ART, Optitrack, Polhemus, Vicon, Mosys or customized
IPD adjustable between 60 and 76 mm
Connectivity: Virtual Link, DisplayPort, USB 3.2
Microsoft Office
Compatible with SteamVR and OpenXR
Support for the following simulators: Lockheed Martin Prepar3D, DCS World, X-Plane 11, Bohemia Interactive Simulations (VBS3, VBS4), Microsoft Flight Simulator, Aero FS 2 and FlyInside.
Two versions will be marketed: XTAL 3 Virtual Reality whose price is $ 8,900 and XTAL 3 Mixed Reality, which adds mixed reality functions and whose cost goes up to $ 11,500. Both prices do not include VAT, customs fees or other possible taxes, but a basic user license is included. If we need a license for companies or military its cost rises even more, exceeding 10 thousand euros in the first case and 13 thousand in the second model. The pre-purchase of both viewers has already been opened through their website.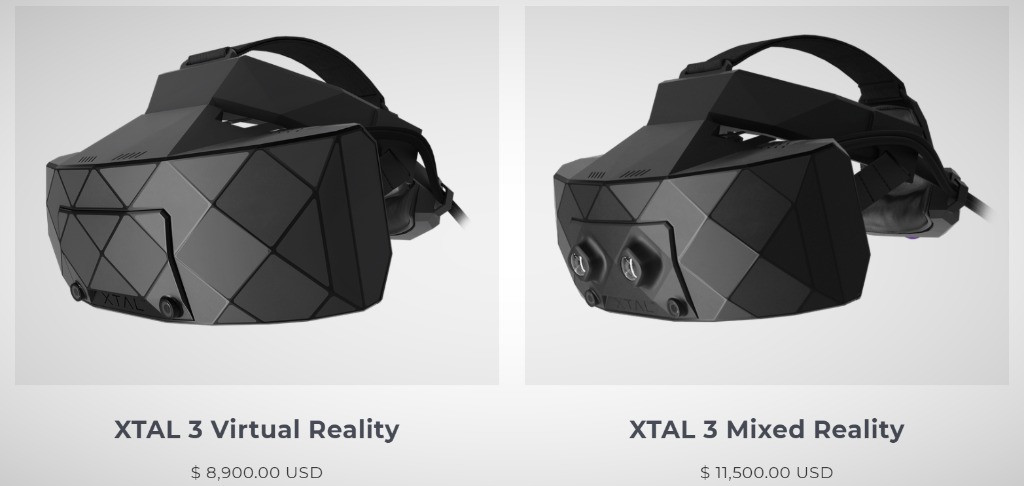 Its eye tracking system is proprietary, and its lenses are also VRengineers ' own design, of which they only say that they're not fresnel.. At CES 2020 they presented a similar viewfinder, but primarily intended for automotive simulators. Last fall it was announced that the Somnium Space platform was developing its own VR viewer based on XTAL.
Computer Game Development Company | Cross Platform Game Development