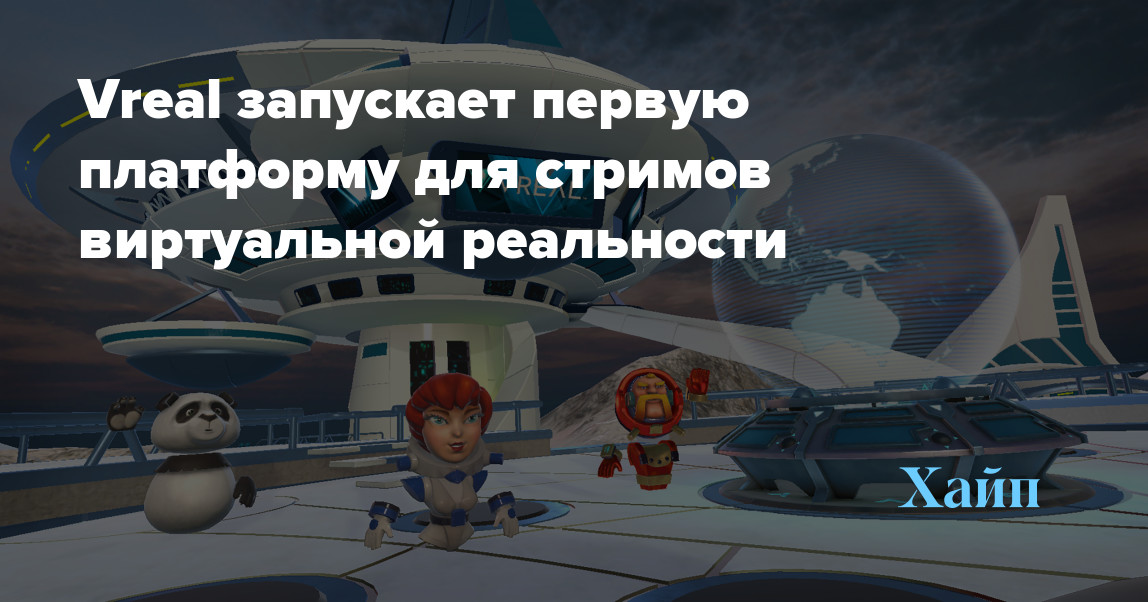 Vreal launches first virtual reality streaming platform
Photo: Player.One
In the world of online games, virtual reality is increasingly being used. Some of the top streamers offer their viewers to watch the course of the game taking place in virtual reality, but here there is a discrepancy in the perception of what is happening. The streamer sees a three-dimensional virtual world in his glasses, and his followers on the screens see a simple two-dimensional picture and the streamer himself in a helmet.
The goal of Vreal is to create a virtual reality in which each user can watch the game from their own position. Vreal allows content creators to record, stream and share virtual reality experiences with their fans, whether viewers are using virtual reality equipment or watching on a 2D screen.
What Vreal does unique is that it provides a person with a complete immersion in a 3D environment, instead of the usual display of the game on the screen. For each user, a point of view should be created, with such a redrawing of the entire game space in order to create a sense of personal presence in the game.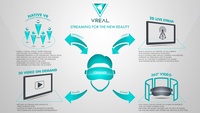 Photo: IGN Brasil
The observer's avatar is placed in the game and can move freely within the virtual space. He can follow the player's avatar literally "standing behind him" or watch everything "from a bird's eye view." At the same time, you can communicate with other observers. With this level of immersion, the relationship between the streamer and his followers can reach a new level, of course, subject to the further development of virtual reality devices.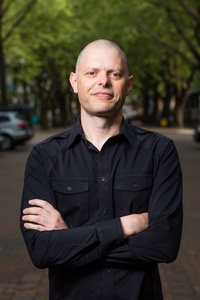 Todd Hooper Photo: Upfront Summit 2017 – Upfront Ventures
We have to admit that Vreal products are intended for a fairly small audience. The number of streamers and viewers with virtual reality devices is not very large, but we think this could be a completely new segment of the gaming industry. The technology could take off in the near future, Vreal CEO Todd Hooper said in an interview.
Vreal today issued a press release announcing that it has received $ 11.7 million from Axioma Ventures in Series A funding. Intel Capital and AET Fund are also investors. The total investment was $ 15 million. This money will be used to further improve the system of live presence in virtual reality. In addition to money, the company also received intellectual support. The board of directors includes Chet Falisek and Chris M. Williams.
A large team is currently working to make Vreal as convenient as possible for streamers promoting VR games. For some, this may become a new segment of the information technology market, which must be quickly mastered, but for others, just a new level of interaction with followers. The team is working on tools to adapt their technologies to more traditional services so that streamers don't have to do the double work of transferring data.
Currently, the program, which is in its early stages of development, is available to users using Vive or Rift technologies, but in the future, the team hopes to create and launch a mobile application to attract users using other software and expand their customer base.