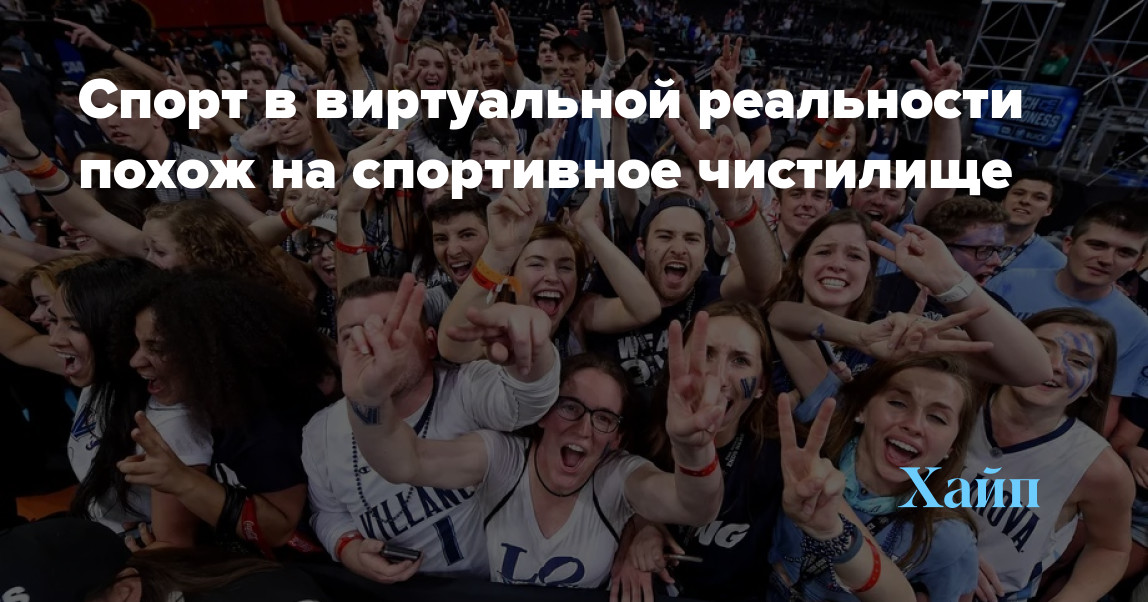 VR sports are like sports purgatory

Photo: sbnation.com
Charlotte Wilder, the author of the SBnation.com portal, managed to visit two places at once, although, from the point of view of many people, this is impossible.
While in a private room at the Jay-Z 40/40 Club in New York, she also stayed in Michigan, sitting on a bench and watching a basketball game at the US Nationals in San Antonio. And the main disadvantage of such a journey through space and time was the bulky virtual reality headset on the heroine's head. According to Wilder, she felt like a fool who was also slightly nauseous.
This event became Intel's advertising campaign in the VR industry. Intel has partnered with Turner Sports to stream all Mad Madness games in virtual reality this year. A host of tech bloggers, marketers, and former head basketball coach at UCLA and St. Steve Lavigne's John's are at the club, waving their arms like windmills, drinking beer, eating wings and putting plastic VR headsets over their heads.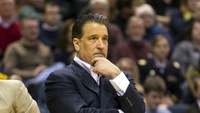 Steve Lavigne. Photo: bigeastcoastbias.com
The idea of ​​watching a sports broadcast of a "sacred" game in such an unconventional way seems strange and blasphemous. And that means you should definitely try it. For those unfamiliar with VR, this is something akin to the iMax Custom Cinema. You put on square VR glasses and when you start moving your head, your angle of view also changes.
Instead of the usual rectangular screen, you will see a 180 or 360 degree image. You can view it without any restrictions and even move around, changing your perspective. For example, here's a picture of a school marching band. You can get up close to children and watch the changing emotions on their faces.
However, technology never runs smoothly when you need it to, and today's event is no exception. It turns out Jay-Z didn't care about the quality Wi-Fi connection, which led to some problems. A large audience connected to the network using their gadgets, which caused frequent interruptions in the video broadcast.
However, despite these hindrances, things went pretty well. The journalist notes that watching Villanova ahead of Michigan in the first half using virtual reality is much more interesting and informative than on a TV screen facing the couch.
With the help of the camera located directly behind the basket, you can immediately see what mistakes the defenders make. In addition, from this angle, it is easy to predict which shots will reach the target in a few seconds after the ball is thrown. Jalen Brunson, Villanova's Player of the Year, scores 15 seconds before the end of the first half. Right in front of Wilder's face.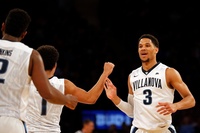 Photo: nbcsports.com
However, the broadcast of the game is more like a hologram than a realistic sport. Possibly the poor quality internet was to blame for this, which could not provide high-quality images, so the athletes looked like characters in video games. And the people in the club in their VR headsets are like strangely programmed robots that turn their heads to the table and to the floor to see things inside their plastic boxes that are inaccessible to everyone else.
This technology, in its current form, is clearly for those people who care more about the broadcast of the game itself than the ability to sit on the couch to chat with friends and correspond on Twitter. While in the headset it is difficult to communicate with someone and it is generally impossible to use a smartphone.
As soon as the technical means catch up with the very concept of VR broadcasting, you will have the feeling that you are watching it with friends. Then it will become popular and get rid of today's problems. Someday VR headsets will look like my regular glasses, says Lavigne.
When Lavigne calls a match a VR game, it's a move away from traditional broadcasting meant for a regular flat screen. He demonstrates the playing space and focuses not only on the match itself, but also on what is happening around. For example, there is a camera aimed at the audience, so some viewers can watch the fans while others watch the coach. It's like choosing your own real-time adventure, and the challenge is to tie it all together and provide the viewer with a harmonious VR experience.
VR headsets received by viewers do not have headphones. According to Charlotte Wilder, the lack of sound during the broadcast reduces the immersion effect. The match looks kind of sterile.
I may be a Luddite, but I believe that attending a sports game is a personal and exciting experience that depends on many nuances. Going to the stadium is like going to church for me: here I smell beer, bright spotlights, and all this makes me feel goosebumps. This is a kind of sports sensory overload for my body. And I live for these feelings.
Well, if you do not have the opportunity to attend the game in person, then the whole point of watching it on TV is to communicate and discuss what is happening on the screen with the people around you. Broadcasting is becoming a universal connecting thread. You feel a kind of kinship with the Los Angeles fans who see the same things you do when you are in New York.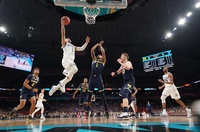 Photo: sbnation.com
And in virtual reality, a person is not in a stadium, or in a bar, or in his living room. It is impossible to feel other people's emotions and interact with other viewers while inside the virtual world. It's an original yet isolating feeling. It seems that you have invaded someone else's space, but you cannot influence it in any way. As if you were inside someone else's dream, where no one sees or hears you. And questions come to mind:
I died? What's going on here? Am I in sports purgatory now?
We take off the headset and realize that this is just a thing for short-term entertainment: by the end of the game, the majority of people are watching the match on TV. They chat, laugh, discuss interesting game moments. Villanova tries to break away from Michigan even further and two minutes later it becomes clear that the Wildcats will win.
It looks like a VCR, "says Lavigne. – When they appeared, they were also not perfect. We did not know that technology would evolve so rapidly. The same thing happened, for example, with microwave ovens. People now have very high quality standards, so they always expect new technologies to be at the highest level.
Perhaps Lavigne is right and the VR experience will change for the better, and then become an integral part of our life. Perhaps a small comfortable VR headset and high-quality Wi-Fi will make watching sports games a pleasant experience. In addition, nothing should interfere with the communication of the audience.
But at the moment, this type of broadcast is too imperfect: it isolates people from each other and this is a huge disadvantage.