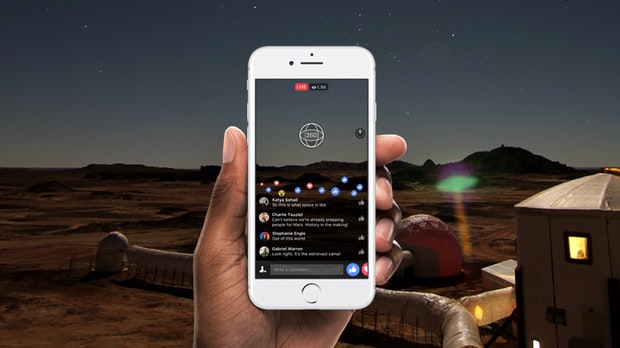 VR in real-time: Facebook launches Live 360
Facebook launches 360-degree video, also for its Live Video Feature. The beginning of a National Geographic live stream on Tuesday evening.
Facebook Live in 360 degrees
On Monday, Facebook announced the launch of 360-degree Videos to Facebook Live. Facebook wants to bring viewers even closer to the scene by Facebook lead Live and 360-degree video, the company said in a blog post.
The beginning of a National Geographic live stream of the Mars Desert Research Station in Utah, USA makes. This will be on Tuesday evening from 21 o'clock. Seven scientists are show how they lived in the last 80 days in a Mars-like environment. In addition, a Q&a will be included;A Session.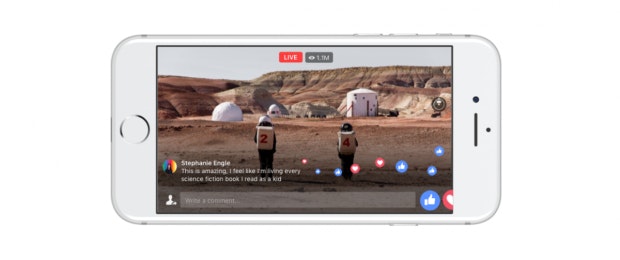 More pages and Profiles to get the Feature from 2017
The Live video with 360-degree images will be available through the Live API in the next few months for more Facebook-pages available. In addition, Facebook will roll out the Feature for all Profiles and pages later, in the next year.
Also, Twitter has Periscope similar plans, and also want to start a 360-degree Videos. In October, the company caused quite a stir, after she was fired shortly after the recruitment of a new employee who should help the company in the VR area, this again.
Instagram startetet also on Monday, with the Rollout of Live video for all users in the United States. Youtube brought in addition, 4K Video support at the end of November for Live Videos on his side, both regular Live Videos as well as 360-degree Live Videos are now in 4K.
In this context, is also interesting: The fight against Periscope: Facebook ranks Live Videos in the News Feed to the top