VR — Balance- counterweight for Oculus Quest
VR — Balance- counterweight for Oculus Quest
This mod comfort VR headset, has reached its goal on Kickstarter in 9 000 $ in 24 hours.
Who doesn't like Oculus Quest? A brilliant standalone device Facebook currently dominates the market for VR headsets, offering consumers a great dive. However, as with any new equipment, the device does have limitations, the most notorious of which is the heavy external interface, which may cause additional load on the user's neck during long gaming sessions.
Designed to relieve weight from the front of the headset, the VR Balance is a special counterweight that attaches to the back of the head strap of the Oculus Quest with the help of removable Velcro. Weighing about the same as three power supplies with a capacity of 10 000 mAh, mod re-distributes weight throughout the headset, promising a more comfortable dive, where you almost forget that you are wearing a headset. You can even attach your personal Power Bank to the mod for even longer gaming sessions.
"Personally, I use Quest only about 20-30 minutes, until it becomes too uncomfortable," said the Creator of the Leon Jimenez. "When it starts sliding, the first thing I notice is that he's a little out of focus. So constantly had to adjust and tighten headset. I tried to use the rechargeable batteries and counterweights of a military helmet, but they were heavy enough. VR Balance is exactly what is appropriate in this situation."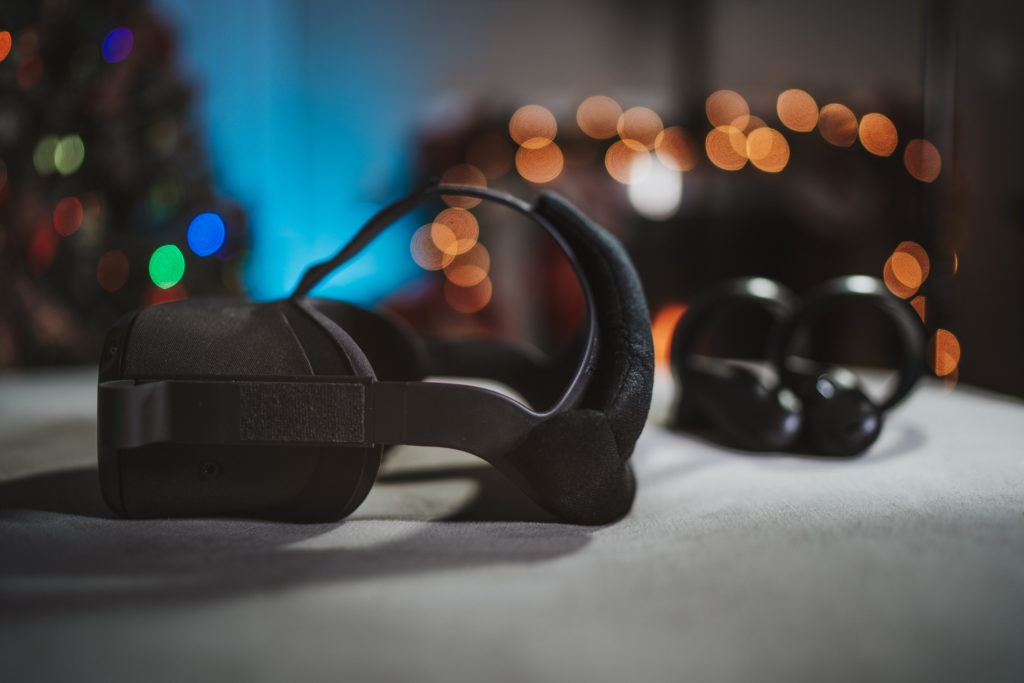 "I have also developed a VR counterweight Balance for Index, which is also surprisingly heavy, and Vive Digital Audio Strap. Their seat belts more comfortable, but they are still tight, and not a real counterweight. It would require a separate Kickstarter, and VR Balance for the Quest should be successful, to see whether there is a demand for other headsets".
Those who have had the opportunity to work with the mod itself, I was pleasantly surprised at how comfortable the headset was. Despite the fact that the attachment could evenly distribute the weight on the headset, when a sharp and rapid turns of the head, there is a small jump, no matter how tightly attached the headset to face. Some users may not be bothered by this small inconvenience. When it comes to more physically active virtual reality experience, it would probably be better not to use a counterweight. The ideal would be to use a counterweight when watching movies or less intense 360 video.
VR Balance on Kickstarter reached the goal of $ 9,000 funding within 24 hours after the start. Those who will make not less than $ 25, will get its own counterweight to Balance VR with a special embroidered logo. Shipment is expected in March 2020.
Source