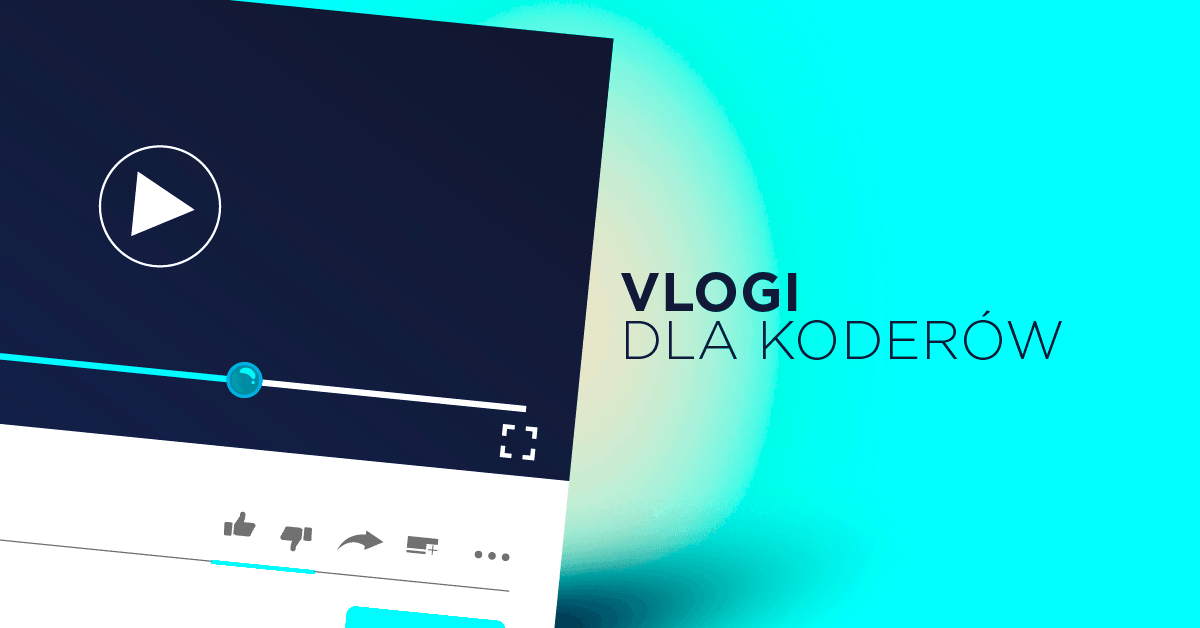 Vlogs for developers. 8 most useful
The internet is a mine of programming knowledge. There are a lot of blogs, e-books, online training, which, however, can not always satisfy everyone. Therefore, an alternative to all these possibilities are video tutorials on YouTube. Below we present the best, in our opinion, vlogs for developers. These will be proposals in both polish and English.

Polish-language channels
uw-team.org
Topics: PHP, MySQL, general knowledge about programming and IT realities
The channel has not been developed for some time, but we will find here a lot of useful archival videos. In addition to PHP and MySQL courses, video related to the salary in it, how to start working as a programmer and how to manage your career.
JavaDevMatt
Topic: Design Patterns, LibGDX, general knowledge about programming and IT realities
The channel is multi-threaded. Here you can see a video about" the atmosphere of work in a German startup"," the most common mistakes in learning to program " or a video about how to negotiate rates.
Passion of Computer Science
Topics: C++, PHP, HTML, CSS, JavaScript, MySQL, general programming knowledge
According to the author-Miroslaw zelent, C ++ language is ideal for learning for novice programmers. On the channel you can find, among other things, 17 episodes enclosed in one C ++ course. In addition, the author presents a large portion of knowledge of the languages PHP, HTML, CSS. This is definitely one of the most popular channels for first-time developers.
Dominik Kozaczko
Theme: Django, Python
The author patiently and exhaustively explains the basics of Python and Django programming in long videos (some lasting 1.5 hours). However, the video on the channel is only an introduction to further learning programming in these languages. The channel has not been developed for a year, but the archival videos that remain on the channel are a mine of knowledge for a Beginner Python.
hello roman
Topics: JavaScript, HTML, CSS, general knowledge about programming and IT realities
Channel run by Senior Frontend Developer Adam Romanski. It will be very useful for people who develop in fronteda, but not only. Adam also talks about how to start an adventure with programming in general, what are the realities, how to prepare for recruitment interviews, etc. The author of the blog, before working as a programmer, was a copywriter, thanks to which he uses a flowery language in his films and skillfully weaves funny comparisons, so that he easily assimilates the message of films.
devstyle
A channel run by Maciej aniserowicz. There you will find programming videos with a very wide range of categories. Both about coding itself and working in the industry.

English-language channels
Adam Khoury
Topics: HTML, CSS, JavaScript, PHP, SQL
The author has prepared courses that will help in polishing skills in programming in the above languages.
Derek Bans
Themes: Java, Python, C++, Android, JavaScript, XML and others
The author of this channel on YT has prepared many tutorials in different languages. It is worth looking at its website, as it constantly replenishes its database of courses on programming.