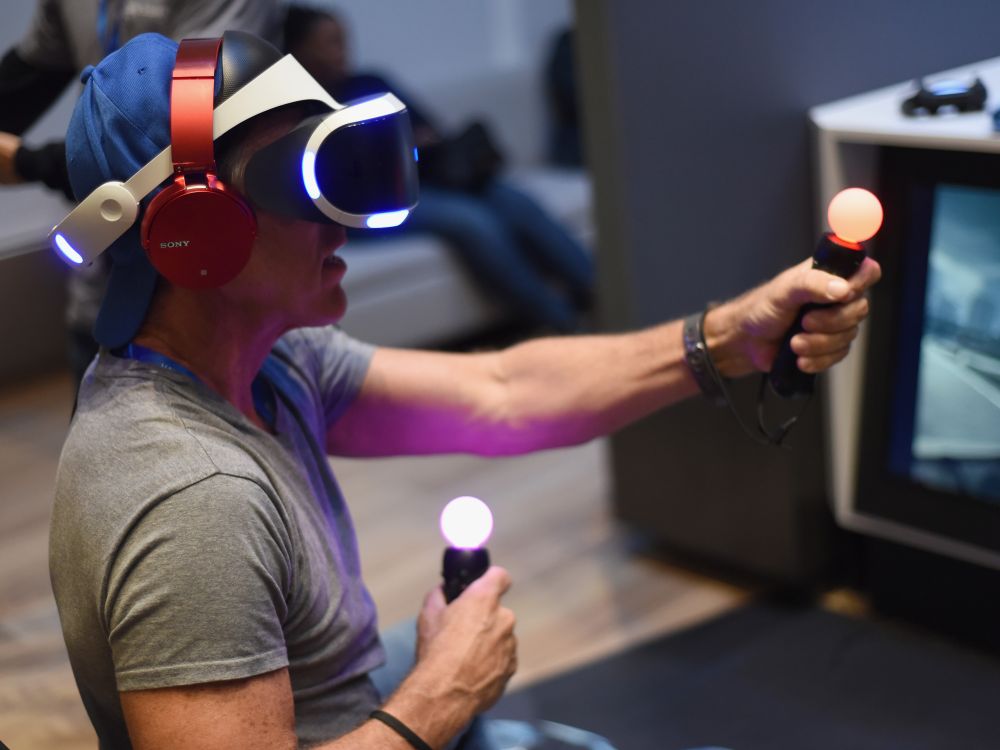 Virtual reality, to do what ? The decryption of Eric Scherer
With the launch of the Playstation VR on Thursday, October 13, 2016, it is a new step that virtual reality takes in its attempt to conquer the general public. Sciences et Avenir had the opportunity to test this console in June 2016, and to try the exploration of the seabed locked in an anti-shark cage or a disturbing shooting game in a mine looking like a ghost train.
The virtual reality test show is not only on the screen eh @A_Devila !

🙂 pic.twitter.com/RImH2wblRi


– Erwan Lecomte (@Erwan_Lecomte) June 21, 2016
An experience considered rather conclusive by many of the members of the editorial staff. But Sony's mask is obviously not the only one on the market. Readers of Science and the Future know that Facebook has its own virtual reality mask with Oculus Rift. Why does Mark Zuckerberg dream of VR ? Because he imagines that, tomorrow, all Internet users will have their avatars in virtual worlds. "Facebook is no longer going to be Facebook," Eric Scherer, a specialist in new media at France Télévisions, told Sciences et Avenir in a video interview. The internet user, the VR headset on his head, will be at the edge of the football field with his friends, on the beach with them on vacation… through his representative in a kind of parallel universe. "This is called' social virtual reality with many people', " says Eric Scherer. There is a SF book that perfectly describes these parallel universes, also called metavers : Player One, by Ernest Cline (see S. and A. 834) that all Oculus employees must read before joining the company ! I had the opportunity to test some drafts of these metavers. Dassault Systèmes, with the HTC Vive mask, has created a VR application with which, even inside the headset, the user can see in halo, very pixelated for now, the person who is standing next to him in the real world. It is possible to shake his hand !… But traditional media can also take advantage of VR : at France Télévision, we use it in a very advanced journalism project. The Enemy recreated avatars of combatants encountered by war reporters, who find themselves virtually in the same room, adversaries facing each other. The viewer moves in the middle of them, he can talk to them. We are currently working on making it possible for multiple people to watch The Enemy simultaneously. It's complex, but we're only at the beginning of multi-viewing in VR. The person immersed, alone in his mask, isolated from others, remains today the dominant use case".