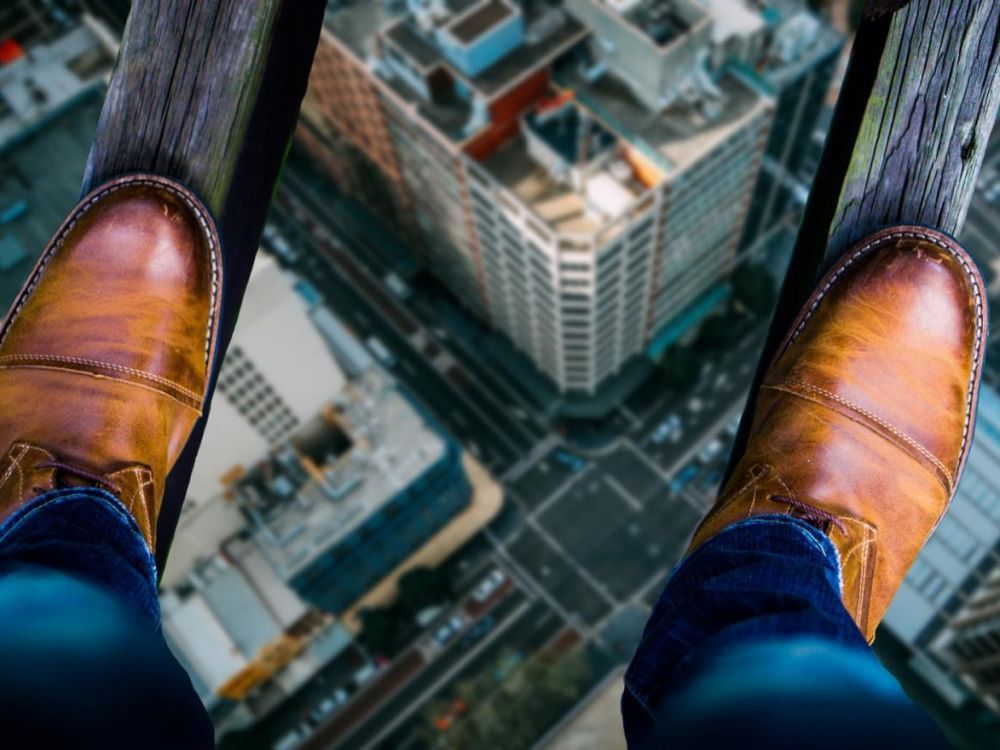 Virtual reality therapy to combat the fear of emptiness
Be careful not to fall ! The mere thought of ending up on a balcony can turn the head and cause everyday problems for some people who suffer from the fear of emptiness. Climb to the top of this sublime monument, or even climb a stepladder… several seemingly elementary actions can seem complicated.
A virtual avatar to guide the patient
Using virtual reality (VR) to confront one's fears is an increasingly popular method. In France, a psychiatrist from La Salpêtrière and a researcher in computer science from the CNRS have recently developed an application to combat dizziness: My Reve. It allows us to confront our phobia of emptiness in a progressive way. Nevertheless, follow-up with a psychiatrist remains necessary to guide the patient through the treatment.
With My Reve, virtual reality is the psychiatrist's ally to help patients overcome their phobias such as the fear of emptiness or claustrophobia (here, in the Paris metro) #Virtuality2018 pic.twitter.com/OaLSFFYNvU


– Sarah Sermondadaz (@datisdaz) February 8, 2018
An Oxford research team, led by Professor Daniel Freeman, has also developed a new virtual reality app to combat the fear of emptiness. Its specificity: no need for consultation. An animated avatar gives advice and trains patients to climb a virtual tower, without outside help from a specialist. Composed of psychologists, programmers, screenwriters and actors, the team took six months to realize the application. Psychological treatment to treat a phobia is expensive. Making treatments for certain phobias much more accessible is the main goal of this fully automated counseling system. Researchers therefore aim in the long term to bring the expertise of a psychiatrist directly to people who are not comfortable going to consult, or who do not have the means to talk face to face with a therapist.
Published in The Lancet Psychiatry on July 11, 2018, this study shows that participants were less afraid after using the program. To test its effectiveness, Daniel Freeman and his colleagues recruited 100 adult volunteers prone to fear of emptiness. Half used the program developed by the team for six 30-minute sessions over two weeks. The other half served as a control group. Participants did not receive any treatment. They completed a questionnaire to assess their fear (on a scale of 16 to 80), before VR use (red), immediately after (green) and two weeks later (blue).
© The Lancet Psychiatry
No comparison with a psychiatrist's follow-up
After using virtual reality, patients lost about 25 points on average on the questionnaire scale (left of the graph), while those who received no treatment kept their fear of emptiness intact (right). However, no measurement is carried out after these four weeks, to find out whether the effects of the treatment persist over time. The researchers justify their choice by previous studies that had shown that a decrease in anxiety through the use of virtual reality can last several years.
A "virtual" therapy to combat the fear of emptiness is actually effective, compared to the absence of treatment. Despite this virtue that seems undeniable, further studies are still needed for these researchers, since no comparison is yet made between patients treated by this VR system, and patients followed by a real therapist.