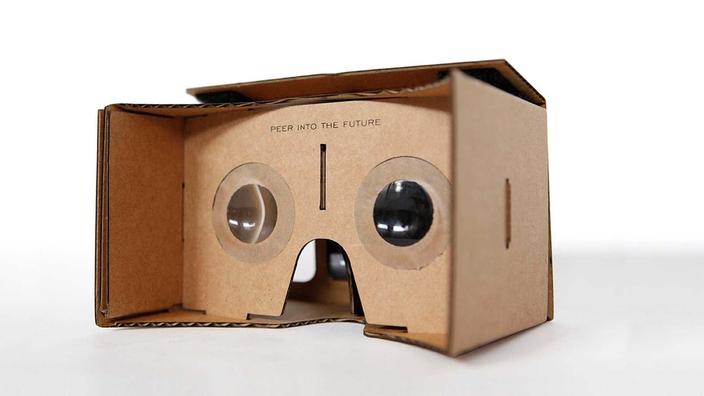 Virtual reality: headsets and cameras hit the market
This advanced technology could soon replace conventional shooting, as digital has replaced film for photography.
Virtual reality becomes real. And with it all the necessary equipment to watch content or even produce it yourself. The sector is even in full democratization, thanks to an avalanche of products at very low prices.
Google has led the way with its Cardboard, a virtual reality headset whose cheapest versions are sold for a few euros. At first glance, the tool looks like binoculars that would have been cut from cardboard. Simply slide your smartphone inside, launch a proper video and watch it through the lenses for a first virtual reality experience. The French Homido has just unveiled virtual reality glasses, a kind of binocles that clip to the screen of the smartphone and that allow, again, to test virtual reality at a very accessible price (14,99 euros). In both cases, it is necessary to hold the smartphone so that it remains well in front of the eyes. But these very cheap products